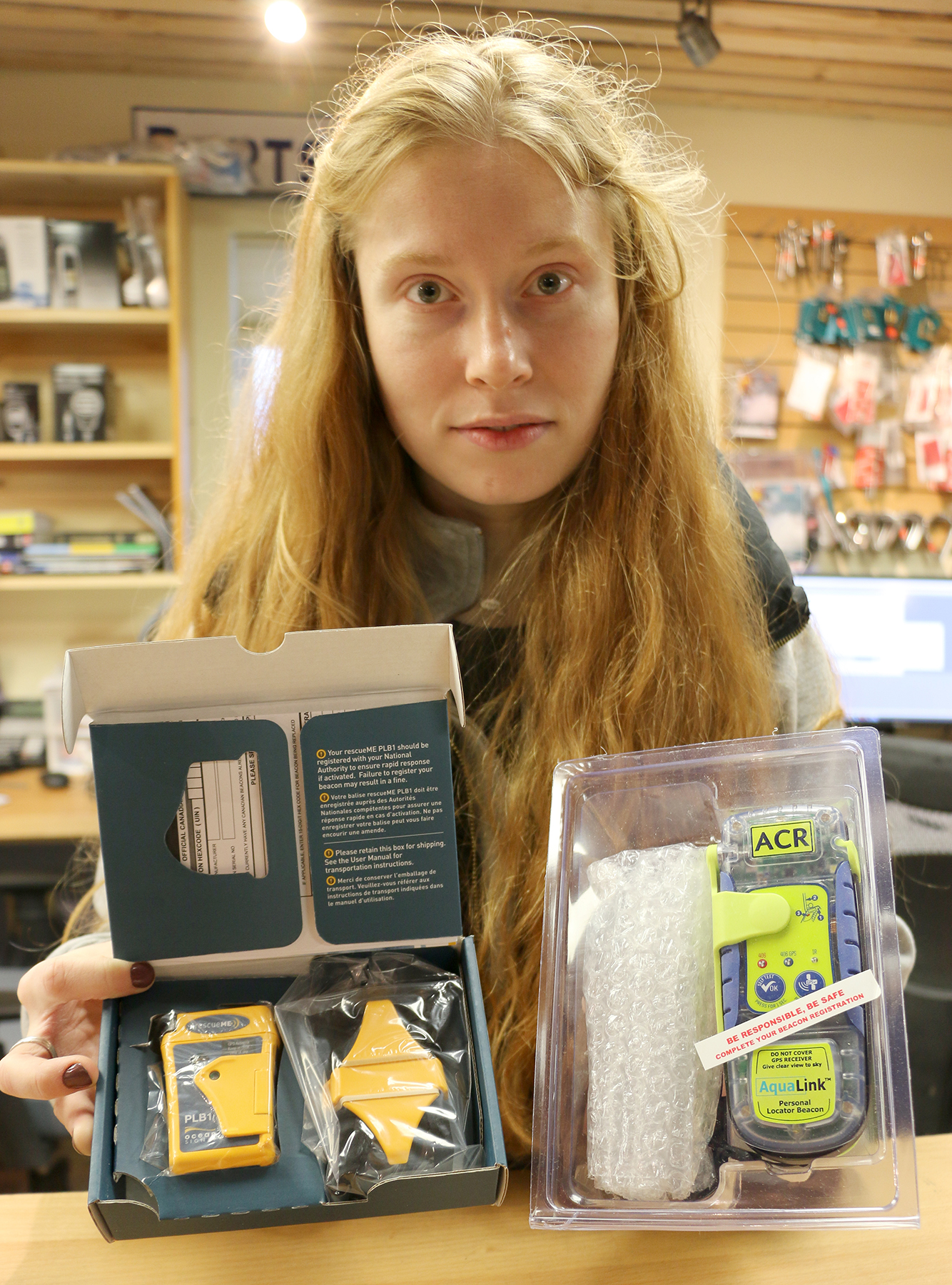 An inexpensive emergency assistance solution
Over the past few years Personal Locator Beacons (PLBs) have become popular with trekkers, backpackers and deep woods hikers. But boaters are beginning to realize they can be useful in an emergency on the water, as well.
And the best part about them is they are portable so they can used on shore if you participate in other outdoor recreation that might take you away from cell phone service or other assistance.
PLBs are small, hand held radio beacons that are registered to an individual and immediately initiate a search and rescue effort when activated anywhere in the world. Similar to an Emergency Position Indicating Radio Beacons (EPIRB) but not registered to a specific vessel, they can be carried on board your boat, or onshore, and send a digitally encoded signal so rescuers know who they are looking for and their position by GPS co-ordinates.
Made by a variety of manufacturers, they are built for the sole purpose of saving lives in an emergency. And unlike your cell phone, since they use the COSPAS-SARSAT satellite system, the low-orbit international satellite system for search and rescue, they are never out of range.
They are made to attach to your clothing or a lifejacket so they can be conveniently located and left outside in the elements, unlike a cell phone.
They are waterproof and their lithium batteries can last over a decade. The battery remains dormant until it is activated in an emergency and then it generally signals for about 24 hours sending a 406 MHz signal. Finally, once you purchase your PLB, there are no other fees involved.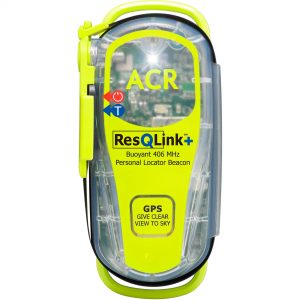 Many chandleries now offer PLBs but they may have to be ordered in advance. It will pay to do your research as there are several manufacturers with different features, such as including a strobe light for use in low visibility. They will generally cost between $300 and $700.

When purchasing a PLB make sure that complies with Canadian standards as this is where it will be registered.

Every emergency beacon contains a unique ID and country code. In Canada, a coded beacon begins with A78, A79, 278 or 279.

If your beacon's hexcode begins with one of these combinations, then it is Canadian Coded. If it begins with any other combination, then it is not Canadian Coded and therefore cannot be registered with the Canadian Beacon Registry.

To change the code, you must go through the manufacturer in some manner, either at the dealer, on the company website, or directly with the manufacturer.

So if you decide to purchase one from another country, make sure the code can be changed, and make sure the unit is approved for use in Canada. That should be indicated on the packaging, or the information can be obtained from the manufacturer.

Your PLB has to be registered through the Canadian Beacon Registry, but registration is easy and free with the registration form available on-line in Canada at https://www.cbr-rcb.ca/cbr/presentation/other_autre/index.php

Registration is only necessary once, but it is advisable to update the registration if the information changes, or every two years. This way the Canadian Mission Control Center (CMCC) has accurate and up-to-date information on who is using the signal and other information such as an emergency contact person.

The information is private and only released to the appropriate search and rescue team once the signal is activated. Once it is registered, the device is ready for use.

The manufacturer should have included information on how to test the unit without sending an emergency signal. Usually there is about a 50 second delay before the PLB begins transmitting in the event it is accidently activated.

You won't be fined or penalized if your PLB is accidently activated. However, it's important to remember that one signal is all it takes to reach the CMCC and activate emergency search and rescue procedures in Canada. In case of accidental activation, CMCC must be advised by calling 1-800-211-8107.

The Canadian Beacon Registry must be notified if there is a change of status for a registered emergency beacon, such as placing the unit in storage, or new ownership.

An emergency beacon that is in storage may still be activated and the Canadian Mission Control Centre may take action in response so it is important that the department is aware.

It is your responsibility to notify the Canadian Beacon Registry if there is a change in status. This includes an emergency beacon that is no longer in use, in storage, stolen, lost, broken, or decommissioned.

Although the batteries are designed for long life, they will eventually expire. However, an expired battery is not the same as a dead battery as it can still transmit signals if activated. In case of accidental activation, the Canadian Mission Control Centre must be advised by calling the same number listed above.

For an initial relatively minor expense, a PLB can provide a lot of peace of mind. And while there are other systems that can either keep people in touch with a base somewhere, or send a similar signal, such as with an EPIRB, PLBs are becoming more popular every year. 

best boat, Best boat buying website, best boat marina website, best boat travel website, best place to rent a boat, boat accessories, boat angler, boat boondocking, boat buyers guide, boat camper, boat camping, boat dealers, boat DIY, boat Fishing, boat Fixer, boat Home, boat information, boat insurance, Boat Maintenance, boat marinas, boat marinas in Alberta, boat marinas in BC, boat marinas in Canada, boat marinas in Manitoba, boat marinas in Saskatchewan, boat marinas in the USA, boat marinas near me, boat products, boat rentals, boat repair, boat road test, boat sharing, boat sites near me, boat supplies, boat Tech, boat tips, boat touring, boat trade, boat Travel, boat traveling, boat travelling, boat vacation, boat vacation cost, boat websites Canada, boating Canada, Boating Canada's Boat Lifestyle Magazine, Boating Lifestyle Magazine, boating website, Canadian marina websites, expert boat information, find a boat dealer, gps, how much does a boat cost, how much does marina cost, how to choose a boat, how to drive a boat, marina products, marina supplies, motor boat, personal locator beacons, plbs, power boating magazine, rescue, top boat website, used boat reviews best boat, Best boat buying website, best boat marina website, best boat travel website, best place to rent a boat, boat accessories, boat angler, boat boondocking, boat buyers guide, boat camper, boat camping, boat dealers, boat DIY, boat Fishing, boat Fixer, boat Home, boat information, boat insurance, Boat Maintenance, boat marinas, boat marinas in Alberta, boat marinas in BC, boat marinas in Canada, boat marinas in Manitoba, boat marinas in Saskatchewan, boat marinas in the USA, boat marinas near me, boat products, boat rentals, boat repair, boat road test, boat sharing, boat sites near me, boat supplies, boat Tech, boat tips, boat touring, boat trade, boat Travel, boat traveling, boat travelling, boat vacation, boat vacation cost, boat websites Canada, boating Canada, Boating Canada's Boat Lifestyle Magazine, Boating Lifestyle Magazine, boating website, Canadian marina websites, expert boat information, find a boat dealer, gps, how much does a boat cost, how much does marina cost, how to choose a boat, how to drive a boat, marina products, marina supplies, motor boat, personal locator beacons, plbs, power boating magazine, rescue, top boat website, used boat reviews