Palm Beach Boat Show implements safety measures for in-person event
It looks like COVID isn't stopping everyone. An in-person international boat show event has been approved in West Palm Springs.
This will be the 35th annual Palm Beach International Boat Show (PBIBS) taking place on Tuesday, March 25 through Sunday, March 28, 2021 along Flagler Drive in downtown West Palm Beach. The only difference this year will be the strict safety procedures, but nothing everyone isn't already used to.
All participants will be required to wear face coverings and have their temperature taken at the entrance, and there will be hand cleaning and sanitization stations throughout the event space. There will be deep cleaning before and after each day's event, an updated layout making the entire even open-air, and there will be four entrances and exits to ease the flow of pedestrian traffic and promote social distancing.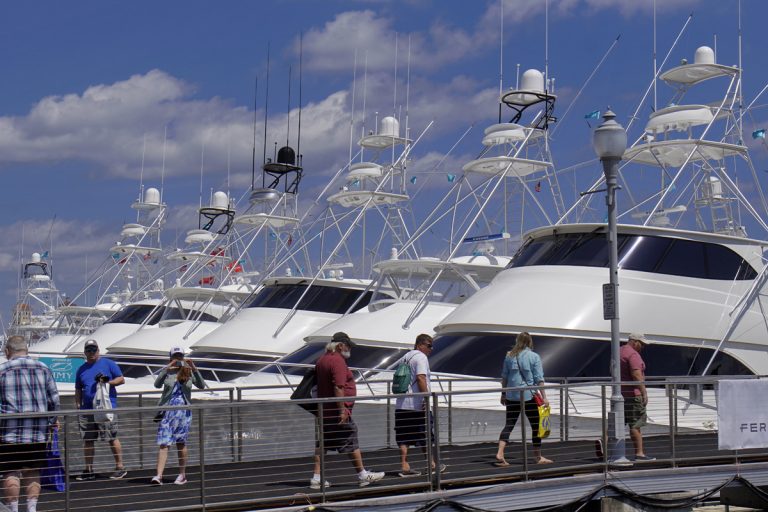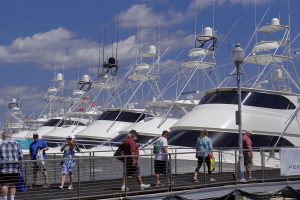 "We applaud the event organizer Informa Markets for implementing a COVID-19 mitigation plan in support of public health during unprecedented times," said West Palm Beach Mayor Keith A. James in a statement. "The [PBIBS] provides an economic boost to our city and region. We look forward to safely welcoming visitors and residents to our downtown for this legacy event in the City of West Palm Beach."
Those of us in Canada are aching for the beautiful boat shows which regularly pop up across the country. However, COVID has made the possibility of these shows un-clear. Cooped up inside because of COVID and the cold makes the Palm Beach International Boat Show a distant dream, and those who can make their way to Florida should definitely check it out.
The show will feature hundreds of boats ranging from 8-foot inflatables to super yachts nearly 300 feet in length. There will also be an AquaZone with an upfront experience with a variety of water sports and innovation products, and kid's fishing clinics by Hook the Future.
The Palm Beach boat show supports over 4000 full-time jobs in Florida, with a statewide economic impact of $682.7 million and a $228 million statewide labour impact, according to the Informa.
In Canada, many boat shows are opting to go online, or cancel. The Vancouver International Boat Show was online in February, and in January the Toronto International Boat Show went online as well.
Get your FREE 2-year newsletter to stay up-to-date. Click Here.

AquaZone, Boat Show, Boating, boating life, Canada, Corona Virus, COVIC-19, Face Mask, fishing, Florida, FREE, inflatables, Informa, Palm Beach, Power Boating Canada, powerboating, safety, Sanitizer, show, Social Distancing, Toronto, U.S.A, Vancouver, Yachts AquaZone, Boat Show, Boating, boating life, Canada, Corona Virus, COVIC-19, Face Mask, fishing, Florida, FREE, inflatables, Informa, Palm Beach, Power Boating Canada, powerboating, safety, Sanitizer, show, Social Distancing, Toronto, U.S.A, Vancouver, Yachts