Maple City Marine is a marine-supply store in Chatham-Kent, Ontario. A family-run business, it prides itself on history and longevity. We spoke with Rob Rule, Vice President and General Manager, about Maple City Marine's pivotal place in the community.
Rob is a third-generation employee at Maple City Marine; his grandparents began the business 73 years ago, selling cedar strip boats and Evinrude outboards. Over more than seven decades, the company grew from what was – essentially – a gas station into one of the largest showrooms in southern Ontario. Rob's son, Grant, acts as a sales manager and represents the fourth generation of family employees.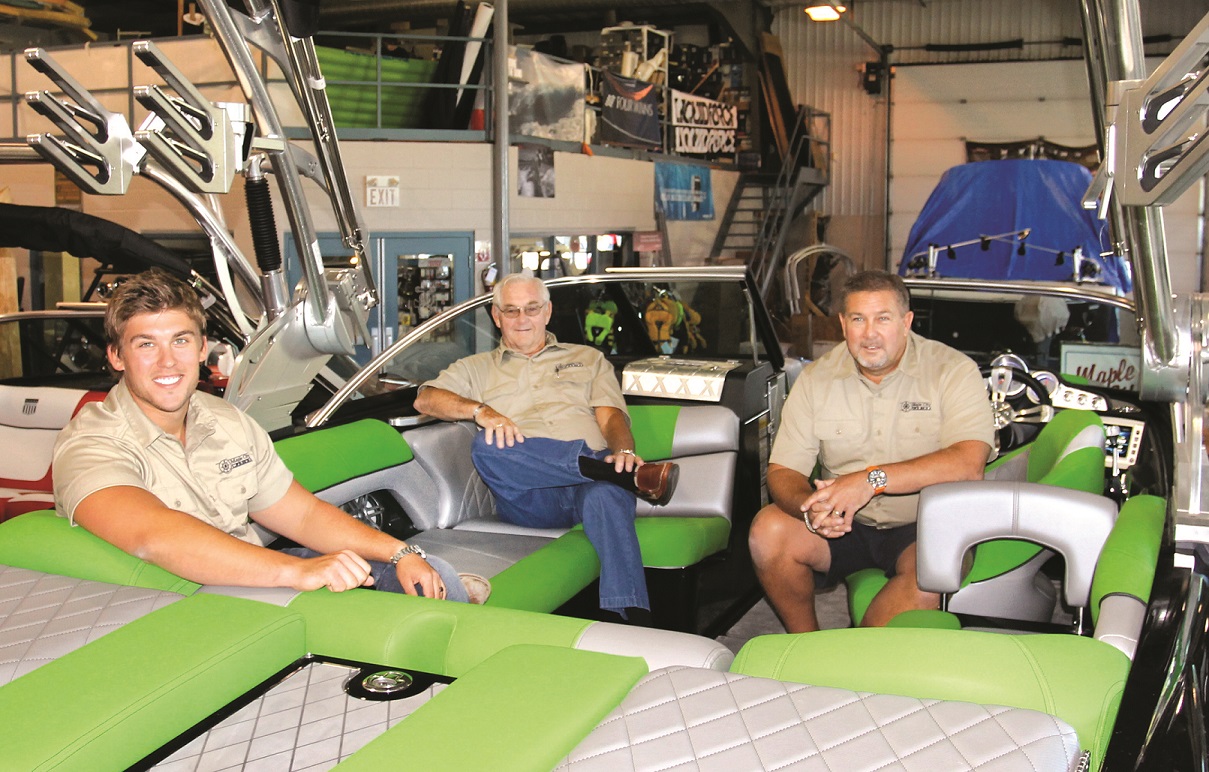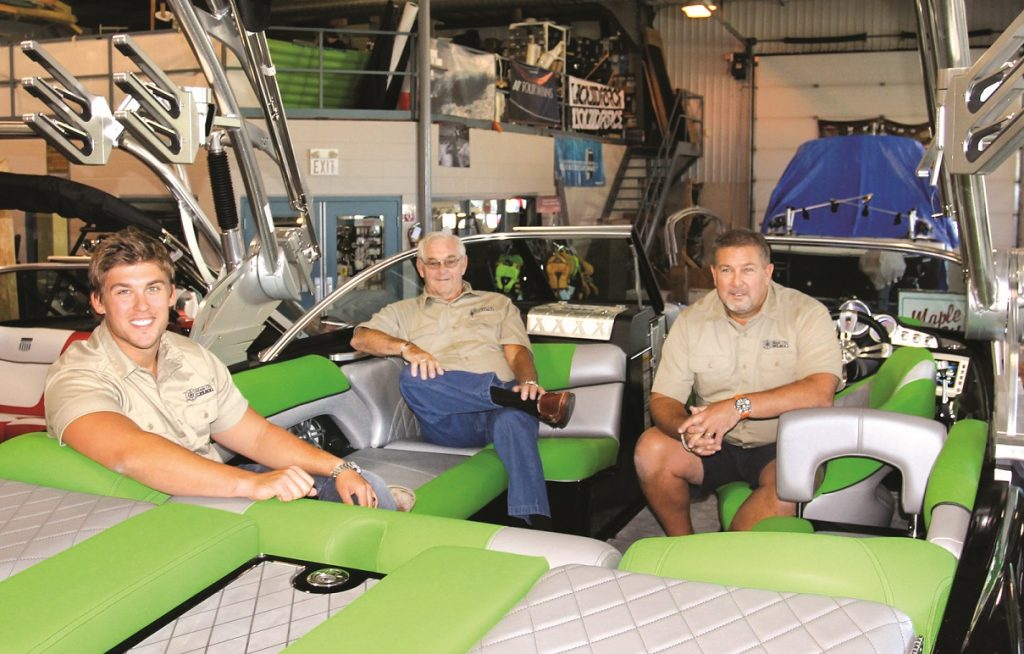 With such a honed focus on people, it comes as no surprise that Maple City Marine is an active player in the community. They support local charities, know their clientele, and take an interest in the area's attractions. Rob's family can often be found on Lake St. Clair, boating almost weekly in the summer and learning their products from a hands-on perspective. Such practice is important, as not every boat dealership has owners who double as active boaters – some work strictly as investors.
Not so with the Rules: every member of the family has learned boating on a basic level, moving up from washing boats to selling boats to delivering them on the road. Indeed, this family knows what it takes to keep customers happy and on the water.
While the pandemic has presented some challenges to Maple City Marine, Rob is quick to note that they have been very happy with their customers' understanding of affected supply levels and closures. The public, Rob says, have been incredibly supportive.
Perhaps this support comes from a place of appreciation: Maple City Marine has taken the utmost effort to ensure business continues while observing safety protocols. Every employee works one boat apart from another, meaning each team member retains at least eight feet of distance at all times. Indeed, each boat is treated as a buffer zone to ensure both health and productivity on the floor.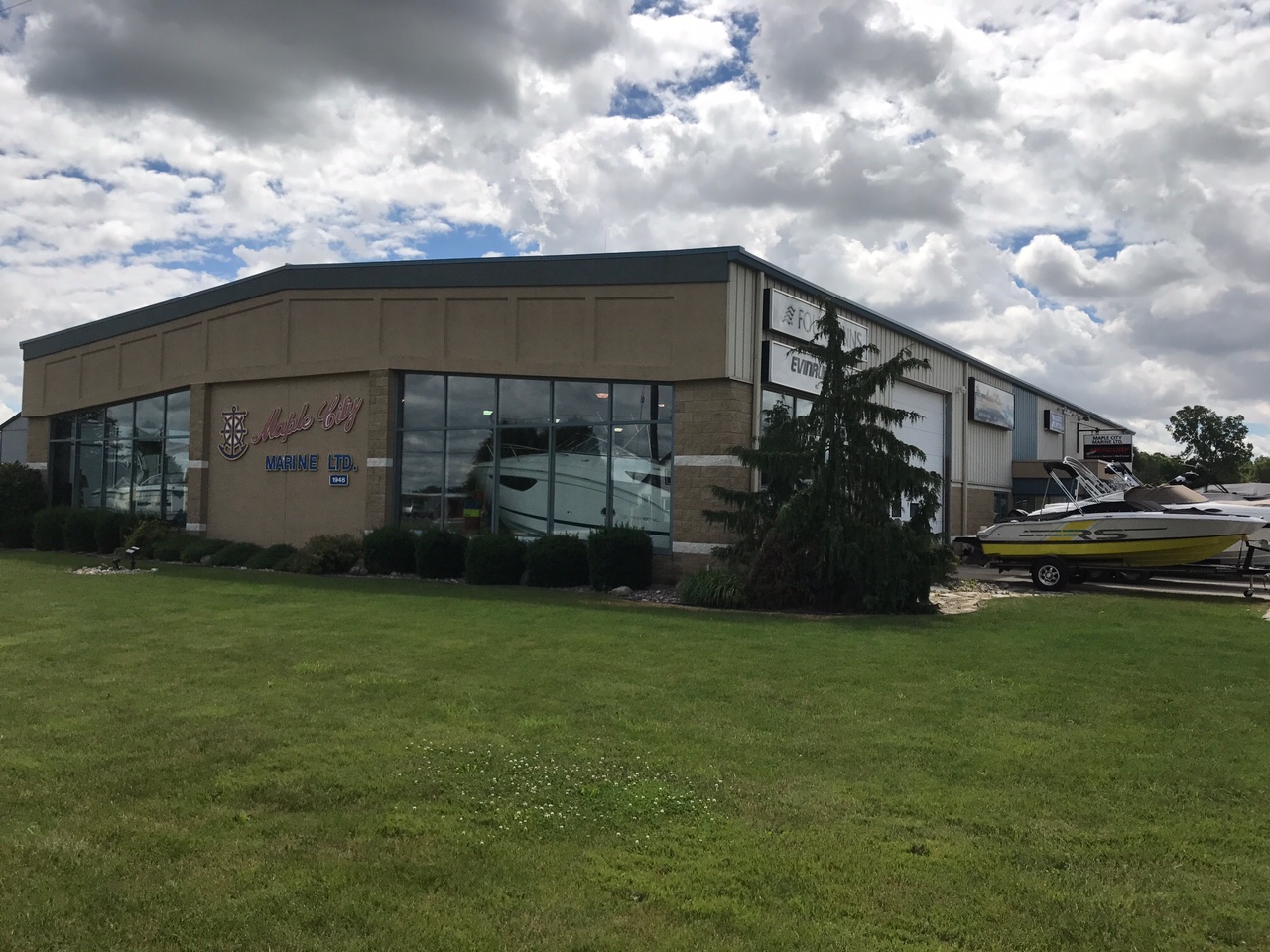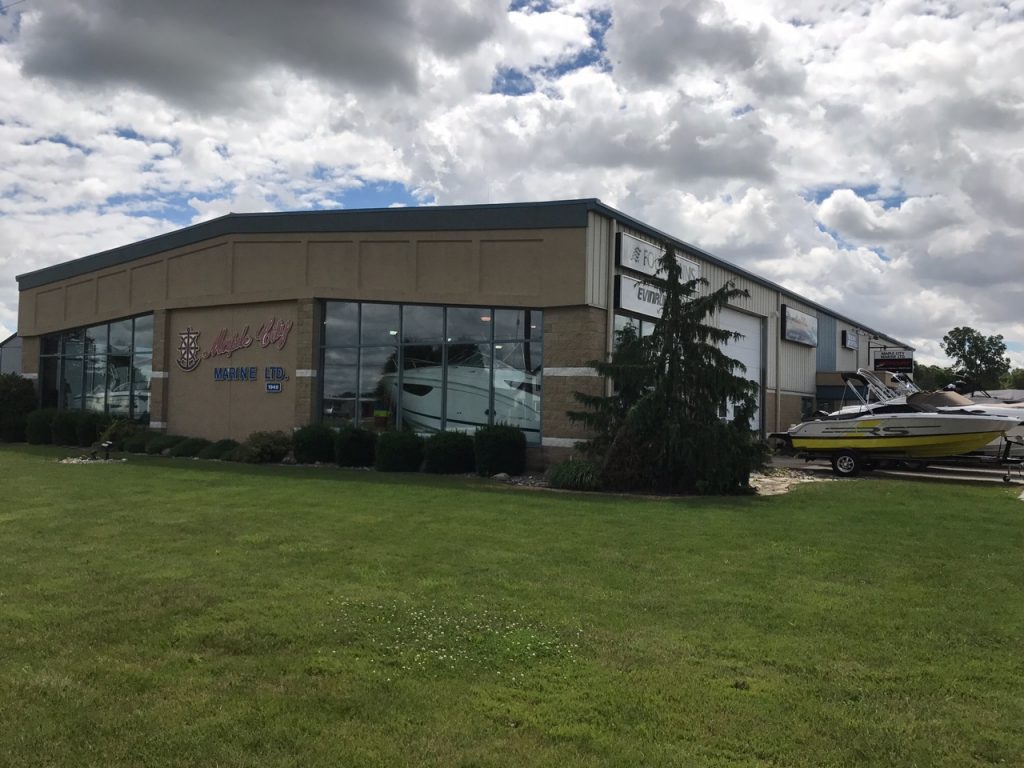 What has been striking, Rob says, is the influx of new boaters during the pandemic. Maple City Marine sold out of their used inventory due to first-time boaters, and the business is only too happy to offer hauling, waxing, or other full services to these newcomers.

The business still has an excellent selection of Bennington, Rob says, but are low on Regal lines and expect Lund out of stock until sometime next March. With such increased interest in boating, of course, come new logistical challenges: Rob suggests that potential customers make their purchases now rather than January or February.

With its emphasis on family-run business and values, Maple City Marine offers a glimpse into a seemingly forgotten age. What hasn't been forgotten in this company, however, is the importance of respect and first-hand knowledge when making a sale.

https://powerboating.com/marina-feature-series-skeleton-lake-marina/

best boat, Best boat buying website, best boat marina website, best boat travel website, best place to rent a boat, boat accessories, boat angler, boat boondocking, boat buyers guide, boat camper, boat camping, boat dealers, boat DIY, boat Fishing, boat Fixer, boat Home, boat information, boat insurance, Boat Maintenance, boat marinas, boat marinas in Alberta, boat marinas in BC, boat marinas in Canada, boat marinas in Manitoba, boat marinas in Saskatchewan, boat marinas in the USA, boat marinas near me, boat products, boat rentals, boat repair, boat road test, boat sharing, boat sites near me, boat supplies, boat Tech, boat tips, boat touring, boat trade, boat Travel, boat traveling, boat travelling, boat vacation, boat vacation cost, boat websites Canada, boating Canada, Boating Canada's Boat Lifestyle Magazine, Boating Lifestyle Magazine, boating website, Canadian marina websites, expert boat information, find a boat dealer, how much does a boat cost, how much does marina cost, how to choose a boat, how to drive a boat, Maple City Marine, marina products, marina supplies, marine, motor boat, power boating magazine, top boat website, used boat reviews best boat, Best boat buying website, best boat marina website, best boat travel website, best place to rent a boat, boat accessories, boat angler, boat boondocking, boat buyers guide, boat camper, boat camping, boat dealers, boat DIY, boat Fishing, boat Fixer, boat Home, boat information, boat insurance, Boat Maintenance, boat marinas, boat marinas in Alberta, boat marinas in BC, boat marinas in Canada, boat marinas in Manitoba, boat marinas in Saskatchewan, boat marinas in the USA, boat marinas near me, boat products, boat rentals, boat repair, boat road test, boat sharing, boat sites near me, boat supplies, boat Tech, boat tips, boat touring, boat trade, boat Travel, boat traveling, boat travelling, boat vacation, boat vacation cost, boat websites Canada, boating Canada, Boating Canada's Boat Lifestyle Magazine, Boating Lifestyle Magazine, boating website, Canadian marina websites, expert boat information, find a boat dealer, how much does a boat cost, how much does marina cost, how to choose a boat, how to drive a boat, Maple City Marine, marina products, marina supplies, marine, motor boat, power boating magazine, top boat website, used boat reviews