As the fourth largest of the Great Lakes, Lake Erie is 241 miles long, 57 miles  wide and has an average depth of only 62 feet making it the shallowest of the Great Lakes. It's also the most southern and thus the warmest. That means some great opportunities for swimming, windsurfing, fishing and family boating. Lake Erie is also home to one of the world's largest freshwater commercial fisheries and it's worth a visit to see and watch the boats when they come into port at the end of the day. Walleye, Yellow Perch, Rainbow Trout, White Bass and other species are predominant in these warm waters. As a result the sport fishing industry is alive and well.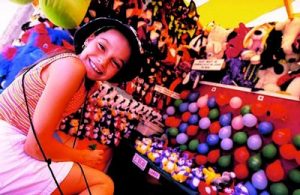 Beginning upstream at Detroit, the Detroit River is the main inflow to Lake Erie and brings with it many Great Lakes freighters and boaters from the much smaller Lake St. Clair. Heading downstream, of the cluster of islands south of Point Pelee, only Pelee Island lies in Canadian Waters. You'll need a passport to visit Put-In-Bay, Middle Bass, Isle St. George and Kelley's Islands as they lie in US waters.
Point Pelee National Park attracts 400,000 visitors each year, who come to enjoy its famous vistas including the marsh board walk. Take a break from the boat to walk or cycle around the perimeter road, relax on the famous sandy beaches, enjoy the excellent swimming or hike the nature trails.
Just north lies the town of Leamington and their municipal marina which offers full facilities and provides easy access to the town centre for shopping or eating out. Don't miss a visit to the nearby Hillman Marsh or Kopegaron Woods.
To the east, located in south-central Chatham Kent, the town of Erieau is popular among cottagers and boaters because of its' beautiful and expansive sandy beaches. Two marinas are ready for transient and local boaters with an array of services that include excellent docking facilities, a pool, and boat repairs. You will also find a good selection of local mom-and-pop restaurants and an antique and collectible store. Don't miss Rondeau Provincial Park directly across the inlet from the town of Erieau.
Continuing east, pull into the transient docks at historic Port Stanley and you can access more excellent sandy beaches and the authentic and operative L.& P.S. Railcar (circa 1940) that provides scenic views of nearby Kettle Creek and the surrounding countryside.
At Point Bruce, the large beach waterfront park hosts picnic and sports areas, a launch ramp, and restaurants. The area offers excellent swimming in shallow clear water with a buoyed area for younger swimmers. Another stopping point is the Provincial Park at Port Burwell, which is referred to as Canada's deep south, and being on the migration route, it is one of the best places to observe the song birds, monarch butterflies, blue jays and dragonflies. Between the steep bluffs and water's edge are ribbons of dunes, beach cabanas and meadows.
"Along the Ontario north shore lies one of the richest areas in Canada for fruit and vegetable production, so summer farmers markets are plentiful in each port."
Turkey Point is easily recognized as the point of land that stretches well south out into Lake Erie. Here you can golf at the Provincial Park public course or hike the many trails. Don't forget to take the kids to visit a fish culture station and hatchery. With its many shops and shore-side restaurants Turkey Point is a very popular boating and cottage community creating a busy and exciting hub on most summer weekends.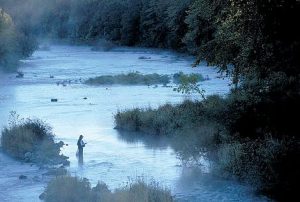 Further east again, Port Dover plays host to one of the country's largest fresh fishing ports. Stretch your legs and eat at a famous landmark restaurant right on the beach. From Port Dover to Port Colbourne you will encounter many lake freighters that are entering and leaving the Welland Canal, making this one of the busiest stretches of water on Lake Erie for commercial shipping. It's amazing that boats of all sizes can cooperatively share these waters, but stay well away from these big boats as their wash is larger than it seems and can surprise you.
Port Colborne is your final stop on the East bound tour. You can spend several days participating in the fun activities that this town schedules. For example, the annual Canal Days Festival is a celebration of Port Colborne's marine heritage and hundreds of people visit this waterfront festival for its tall ships, multicultural food, and heritage displays.
With Lake Erie being the shallowest of the Great Lakes, storms and wave heights can blow up quickly. So be sure to check the extended marine forecast before heading out, watch the sky at all times, and know how to get to the closest safe harbour for you and your crews' safety.
Along the Ontario north shore lies one of the richest areas in Canada for fruit and vegetable production, so summer farmers markets are plentiful in each port. In the shoulders seasons, a road trip will take your though some of the most vibrant commercial wine growing area in Canada. The local wineries offer tours and taste-testing days and they have earned a reputation for producing some of Ontario's best wine products.
From Port Colborne you can leave Lake Erie and head downstream towards Lake Ontario avoiding Niagara Falls via into the Welland Canal through "Lock 8", one of the longest locks in the world, perhaps right alongside one of the freighters.
Being the southernmost, warmest and most biologically productive of the five Great Lakes, Lake Erie is a serious boater's paradise. Be sure that you visit these websites to plan your summer cruise to visit some of Erie's towns and landmarks, or take the full tour along the historical north shore