Kavalk Boats have been crafting beautiful 'retro' boats for over four decades.
Supplied by Kavalk Boats
Tony Kazulin is the Canadian designer and manufacturer of exclusive Kavalk yacht tenders and refined runabouts. From the initial concept to the final testing, all work is done in-house by our experts and artisans. We have combined modern technology with classic beauty and elegance in our unique and original retro style. For over 40 years, these features have attracted international customers and enthusiasts.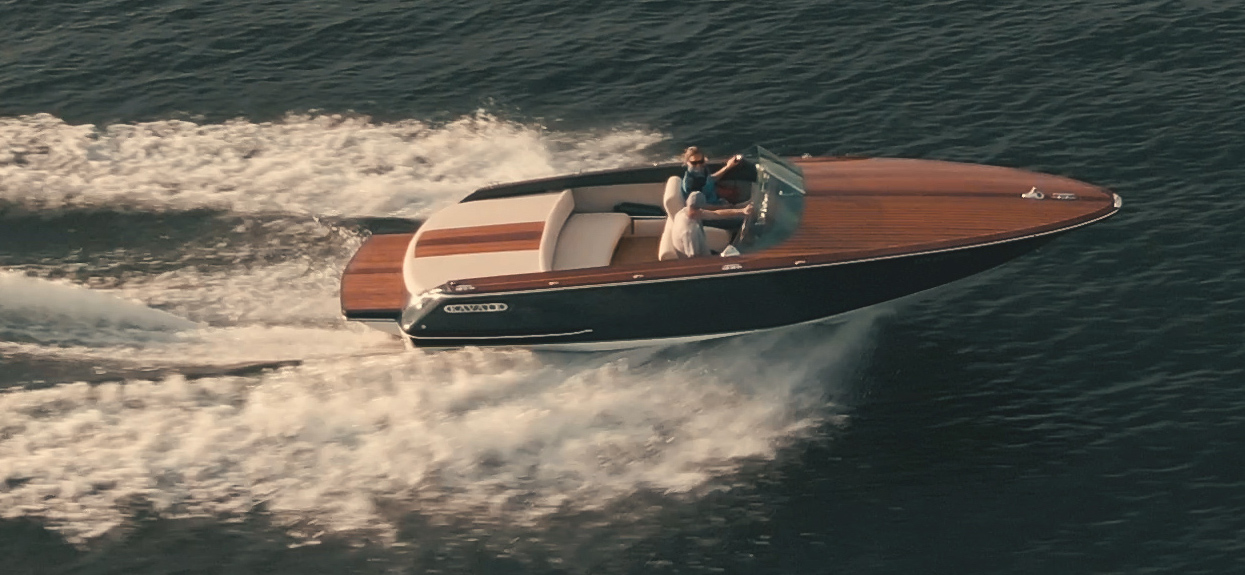 The family tradition of designing and building fine water craft started seven generations ago on the Adriatic Coast of Croatia. Since then generations of Kazulins have produced commercial and pleasure boats in Europe and North America. In the early 1900's, Simon Kazulin built many of the early motor driven fishing vessels when he ran Skansi Boatworks in Gig Harbor Washington U.S.A.. His son Mike continued this tradition with his line of Kazulin-Cole wooden boats into the 1960's in nearby Tacoma Washington.
Meanwhile, Simon's youngest son Veljko remained in Croatia designing and building very fine wooden excursion boats and runabouts. He diversified in the late '50s and built not only the first fibreglass production boat in Eastern Europe, but also one of the first modern "retro style" boats; a 20 foot barcha which has been produced in the thousands, and can be found in most Adriatic ports.
In the '70s, the family tradition was brought to Canada when the Kazulins moved to Vancouver British Columbia where Veljko and his son Tony set up shop in their garage.
Their passion for boats, design and building was realized in the late 1970's – the Mistral was launched as the first in the Kavalk line of luxury speedboats. By 1986, Kavalk's new Continental series made its debut at the Toronto Boat Show to great reviews. Ontario upscale clients started using their new Kavalks on the "local" lakes.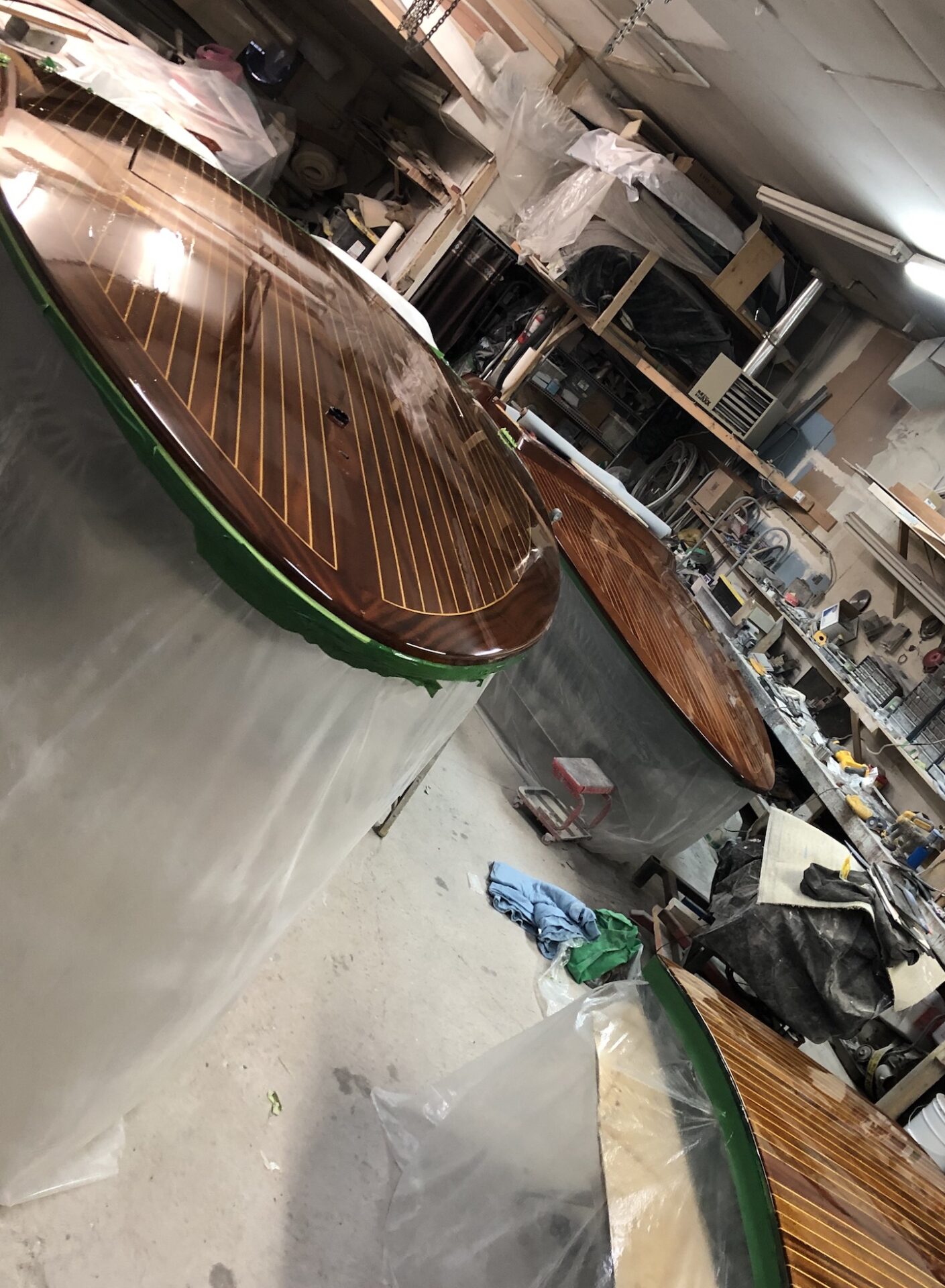 In the spirit of the Canadian gentleman racers, the Kazulin team designed and introduced the Classic 19 line of Kavalks. The Classic was premiered at the Toronto Boat Show in 1988, went on to sell worldwide and was written about in magazines as the first contemporary classic retro runabout.
The Kavalk SportCruiser 29 was introduced alongside her little sister the Classic 19 in Japan in early 1990. The SportCruiser was available in three versions; teak deck, mahogany deck and centre console / outboard packages.
Today these retired semi-custom Kavalks can be found in many countries, and their high resale value is testimony to the Kazulin family tradition of fine design, workmanship and innovation.
The current Kavalk line includes the Adriatic 24, the Kavalk 25 (BelMaris and Vamp) as well as the upcoming Kavalk Classic 21. The 21 Classic is the natural progression and updated version of our legendary retro 19 Classic. Identical in lines and proportions, this compact runabout is the successor to the Kavalk Classic which is defined as a contemporary classic.
A 2023 Kavalk 25 BelMaris will be exhibited at this years Ottawa Cottage show in April. She is a full size single engine recreational family runabout which seats six. The large sun pad and aft swim step combine to make these Kavalks ideal for lounging, water activities, and, her mahogany deck makes the BelMaris a real head turner. The practicality of this design and her looks also makes her a reliable yet stunning cottage boat aimed for those who demand style, speed and security.
---
The Kavalk line of runabouts embody the Kazulin family distinction of timeless design, superb craftsmanship and quality construction. These custom vessels combine the practicality and durability of a deep V composite hull with the traditional beauty and elegance of African mahogany decking and bespoke chromed brass hardware. Only the best of modern materials and technology are used in the construction of these luxurious single engine runabouts.
Tony Kazulin, designer and builder of Kavalks, is inspired by the past and lives his aspiration of advancing the art and concept of the personal luxury runabout.
"The traditional expressed in contemporary ways has been our hallmark for over 40 years, before the word "retro" was applied in the boat industry. Our interpretation respects the past, however, Kavalks are not replicas," says Kazulin.
The Kazulin designed and developed hulls achieve speeds in excess of 60 miles per hour without requiring trim tabs for stability and control. Specific attention is given to ease of handling which is why Kavalk hulls are thoroughly ocean tested under adverse conditions. Kavalk decks are the result of our exclusive process which begins by hand selecting only the best African mahogany and Canadian maple to be put together by artisans who are only satisfied with perfection. Their piano quality finish is achieved by using the best of modern materials, and generations of knowledge and experience. Our method results in such longevity that many Kavalk decks have not been redone after more than 15 years of service.
Design, style and quality are major hallmarks of these custom produced watercraft. Our approach allows for client mandated customization providing each boat with added individuality and exclusivity. Every Kavalk runabout we build is unique, expresses their owners, taste, and reflects their individual lifestyles.

For more information about these incredible boats, please visit KavalkBoats.com.

2023, 2023 Boat Shows, 40 years, adriatic, best classic boats, Boats, canadian company, croatia, Inboard, Kavalk, outboard, retro boats, wood boats 2023, 2023 Boat Shows, 40 years, adriatic, best classic boats, Boats, canadian company, croatia, Inboard, Kavalk, outboard, retro boats, wood boats