Four-passenger jet-powered tender goes up to 36 mph.
Provided by Argos Nautic.
The Argos Nautic JET9.5 is a new breed of semi-custom RIB yacht tender. Proving that one doesn't need to sacrifice style or comfort to enjoy thrilling performance, the 9′ 6″ L jet-powered boat elevates the driver and passenger experience from mere transport to spirited adventure.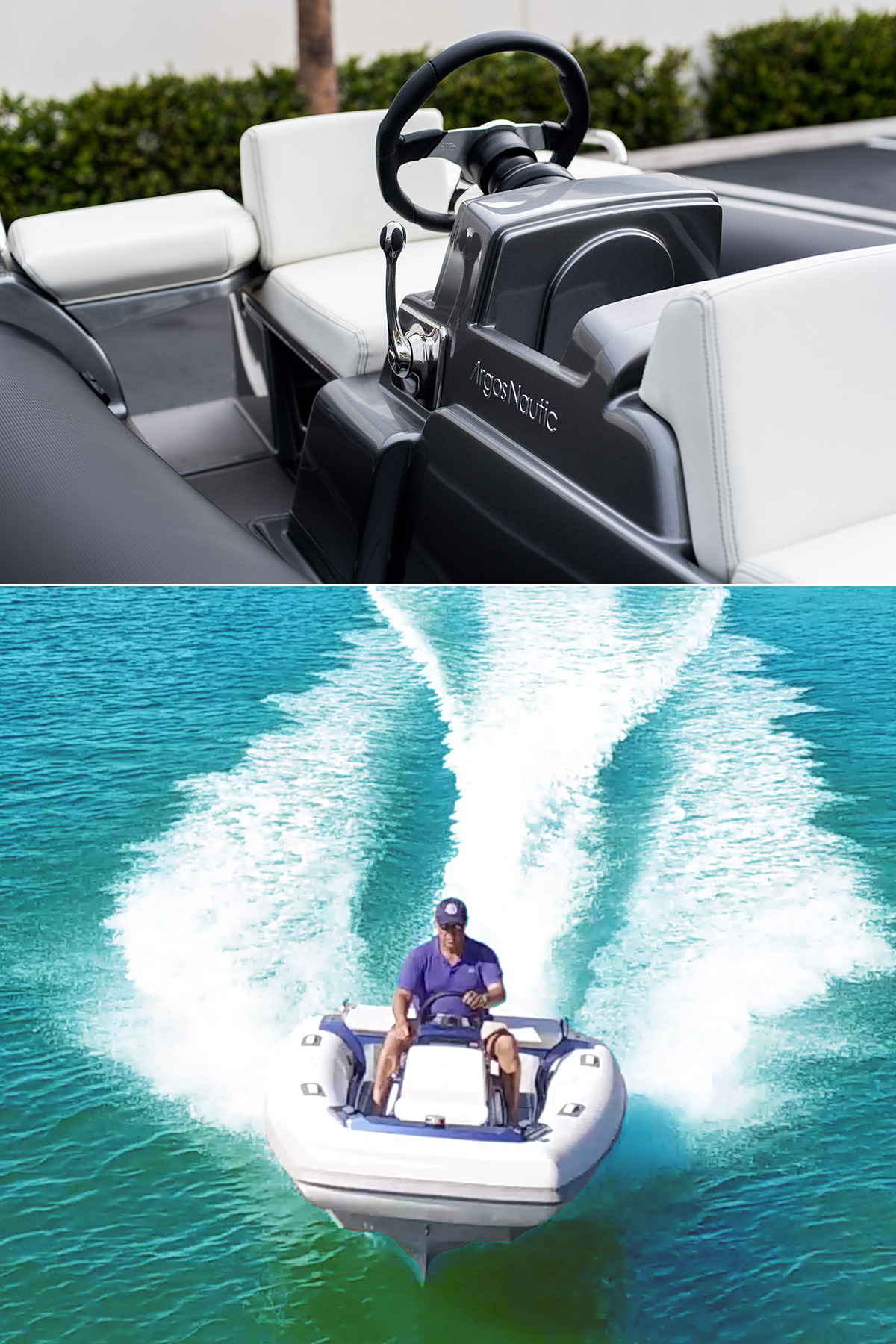 The four-passenger JET9.5 is designed for yachts 45–60 feet in length. Weighing only 750 lbs. fully rigged, it's light enough to deploy from davits, or off a deck or swim platform with a light crane. With an inflated beam of 5′ and overall height of 3′ 6″, it will fit into small garages.

Like all Argos Nautic boats, each JET9.5 is unique. Owners and designers work together to create a bespoke vessel that will reflect the mothership's colours, textures, and patterns—or even a favourite sports car.

The JET9.5 is powered by a 105 hp Yamaha TR-1 inboard jet engine that propels the boat up to 36 mph. While undeniably quick, the boat is stable at speed, carving turns and handling chop without the spray and slamming that's common with other tenders of its size and weight. This is due to the engineered hull and extraordinary build quality. As a commitment to product safety and quality, the Argos Nautic JET9.5 is NMMA certified to ABYC standards. Well-equipped, prices start at $36,450.

Contact Argos Nautic, 1572 NW 165th St., Miami, FL 33169. 786-520-4700. www.argosnautic.com;

Argos, jet boat, jet powered, rib boat, rib boats, tender, Yacht Argos, jet boat, jet powered, rib boat, rib boats, tender, Yacht