By Patrick Campeau
Finally, you are ready. You have now made a decision. You finally want to purchase a boat that will take you to fishing paradise.
You are thrilled of the idea that either next spring or summer you will be able to navigate on the surface of waterways. You may not have the budget to purchase the desired fishing boat, but, you are planning on investing a reasonable amount and you are hoping to obtain something that will be worth the money.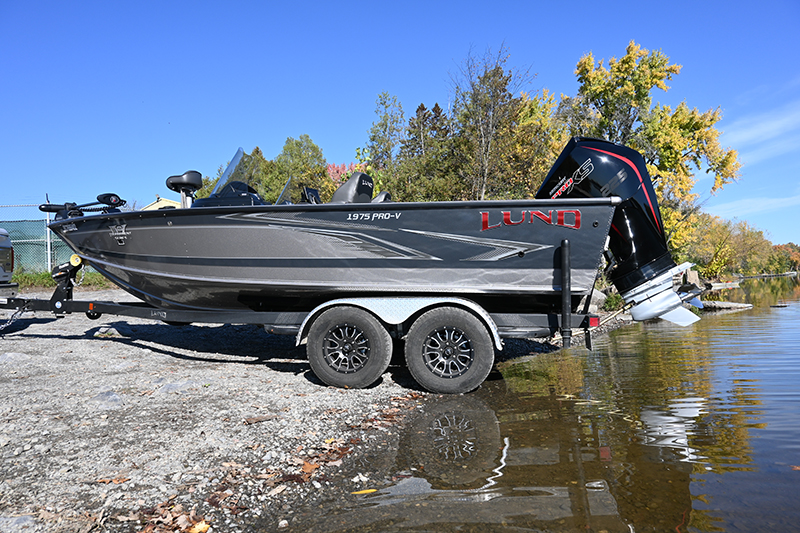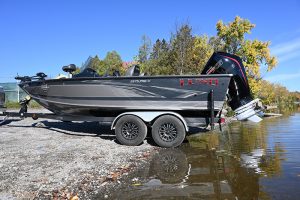 Formerly
Before this darn pandemic was upon us and came back to haunt us, the market was flourishing. There were lots of choices, ample competition, affordable prices, availability, etc. In brief, it was simple to buy a boat. We would just visit a dealership and admire the many various models, and then we would go to another dealership, and another to compare the products, the advantages, the characteristics, etc. There were even several shows where we could see all the varieties under the same roof.
It was also frequent when the dealer had the required boat in their inventory or they would be receiving one within the next few weeks. What a joy! The salesman would produce the contract and it was just a matter of signing the three copies
If we attempt to compare the 2019 market to today's market, we get the impression that a tsunami has passed and that it has changed everything. As we have discovered that Covid-19 is dominant, this virus has upset everything. In 2022, like in many other industries, showrooms are empty, several shows have been cancelled and the most used words in the industry are "backorder", "cancelled order", "lateness", "delay", "price increase", etc. 
Without falling into the dramatic side of the situation, the price of aluminum has gone from $1500 US per ton to more than $3000 US and that transport costs per container have risen as per the HARPEX index more than 600% in certain cases and that qualified labour is difficult to find and that several factories have closed, etc. You know about the sadness associated with this story.
On the good side of things, once the lakes and rivers open up, we will be able to target the fish.
If you would like to obtain a boat, do not wait and go visit your dealer as soon as possible.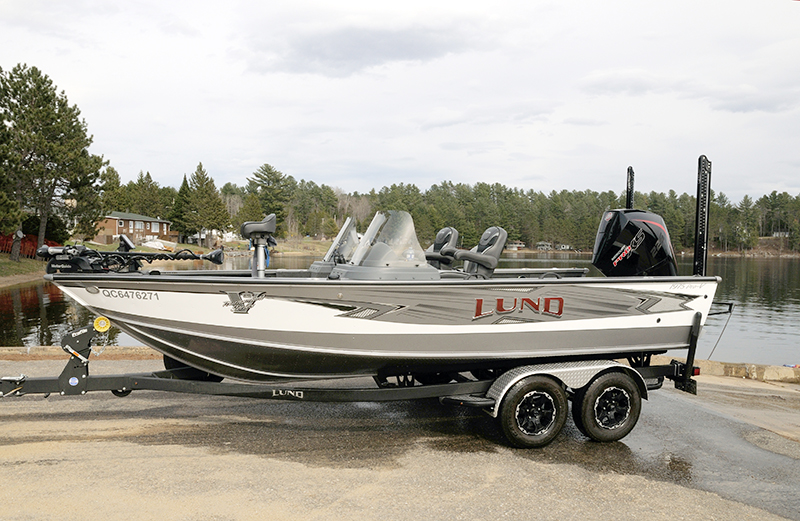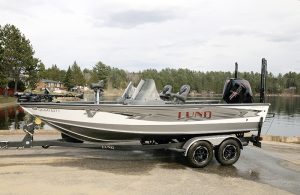 The right choice
According to a study compiled by M. Tom Ackerman from Mercury Marine University, consumers consider the following selection criteria, in order of importance during the purchase of a boat that is 20 feet or less :
Behaviour on the water

Standard characteristics of the boat
The seats

Exterior appearance of the boat

Easy maintenance

   

Accompanying motor
Security aspect
Instrumentation
Comfort and practicality
Boat warranty
Sound System
To consider
As a fishing professional of over 35 years and three time champion, I sincerely believe that there are several crucial points missing which are difficult to identify for an eventual buyer who has somewhat some experience.
General provisions
One of the boat criteria that I appreciate the most, is when everything is well positioned and well thought of. You can quickly see this when the interior is geared more towards looks than the real needs of the followers. We do not want to have anything in our way and we want to have everything in its proper place.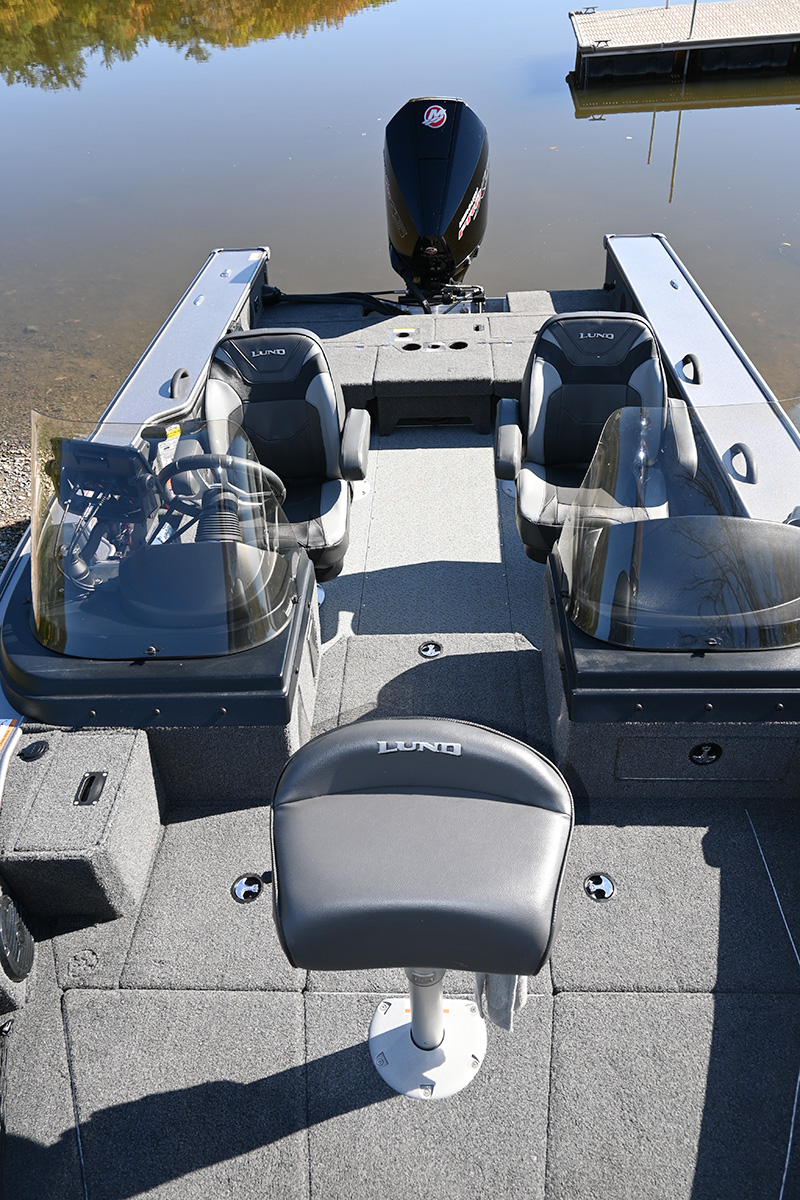 Storage

 
I remember my first boat. Wow, I was over   excited until I realized that the storage compartments contained the barely required minimum. All the rest of the equipment, rods, everything was jumbled up. An organizational developed structure in the various compartments really makes all the difference.
Platform
If your investment is geared toward pleasure as much as it is toward catching various species, you should sacrifice floor space to assure comfort for each person. In contrast, know that there is nothing more pleasant than practicing your preferred activity on elevated platforms that are not congested. It is also possible to opt for a pedestal seat on a post which allows you to fish while standing, leaning, or sitting on this highly practical seat.  
Equipment
During the purchase, you may not need rod holders, downriggers, all types of holders, etc. But with time, if you want to add them to your investment, odds are you'll appreciate the receiver mouldings and the built-in adapters. They will assist you greatly and save you from having to drill the gunwale.
We often hear anglers say expressions such as « if I would have known » and « if only they had been able to offer it to me ». The following three items, either the outboard, the sonar/GPS and the electric motor are products that inevitably increase the bill. To be more competitive and enticing, certain people will offer less expensive models. For my part, I consider it to be important to opt for the most powerful motor possible in relation to the boat. It is preferable to have a bigger motor in which you will cruise at 60% of its full capacity than a smaller motor in which you will have to run it at its full capacity.
The outboard will then conserve energy and be less used at its full capacity as we say so well. Then the day in which you wish to take off or if you wish to avoid a thunderstorm which seems to be on the horizon, you will be able to come back quicker to safety. For the depth sounder and the plotter, take note that there exists a wide range of hyper efficient devices that will really assist you in locating and catching more fish. The electric motor on the other hand will not be enjoyable to use if it is not powerful enough. It is not a decoration or adornment on the front of the boat, but rather an incredible help for staying put, for trolling on a straight axis or for completing recorded runs.
Fishability
This word signifies that everything which could simplify the practice of your preferred activity and to make it even more pleasant and fun should be considered during the purchase.
Trailer
If you plan to travel frequently from one body of water to another by land, don't skimp on choosing a good trailer. Far too often we see boat owners having difficulty at boat ramps. 
Happy shopping and good fishing.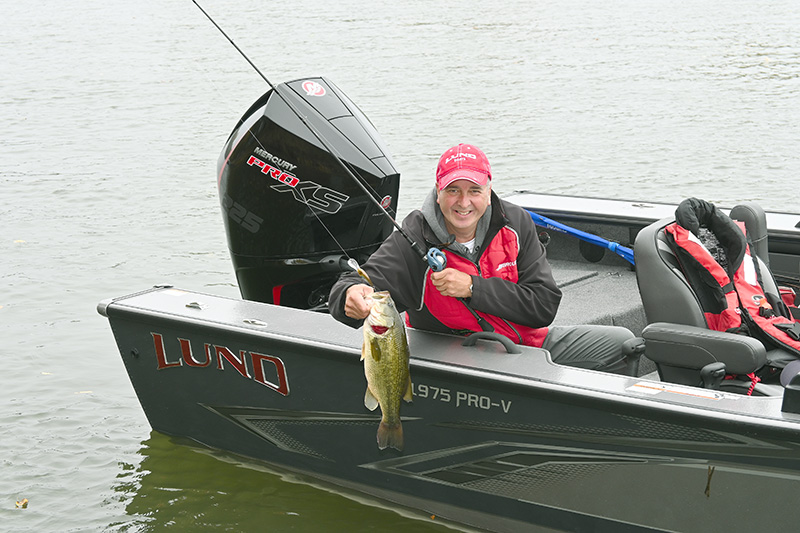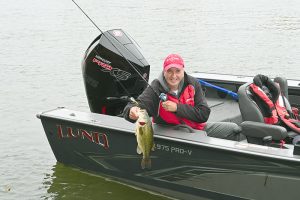 Patrick Campeau is a  professional fisherman that is a three-time provincial champion member inducted into the Canadian Pantheon of Fishing.
Find out more about Patrick Campeau at
www.pcampeau.com or
www.facebook.com/lapassiondepatrickcampeau

aluminum fishing boat, best boat, boat, boat buyers guide, boating magazine, Boating news, Canadian fishing, Fish, Fishing Boat, fishing magazine, fishing news, how to purchase a boat, ontario fishing, Power Boating Canada Magazine, power boating for dummies, Power boats brands, us power boating, what is power boating, what power boats aluminum fishing boat, best boat, boat, boat buyers guide, boating magazine, Boating news, Canadian fishing, Fish, Fishing Boat, fishing magazine, fishing news, how to purchase a boat, ontario fishing, Power Boating Canada Magazine, power boating for dummies, Power boats brands, us power boating, what is power boating, what power boats