The 38th Annual 1000 Islands Poker Run in Gananoque, ON.
By: Jarrett Matthews
The countdown has begun – the 38th annual 1000 Islands Poker Run is just around the corner, taking place in the picturesque town of Gananoque, ON! After a resounding triumph in Kingston last week, the anticipation is building up as crews from all around are gearing up to be a part of the heart-pounding action from August 26th to 27th.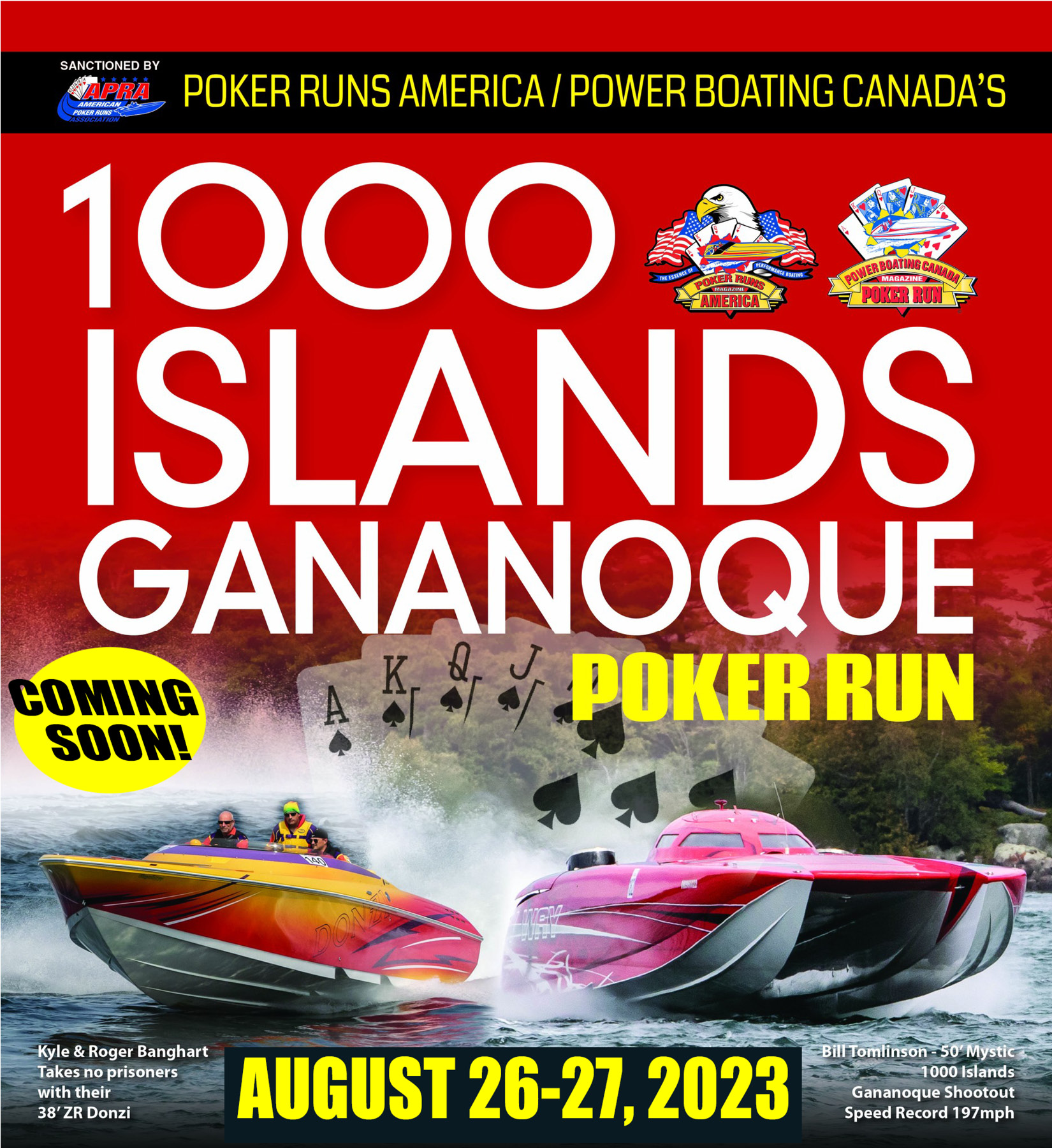 Kingston played host to a spectacular event that left everyone buzzing. Now, it's time for Gananoque to shine, and if the enthusiasm is any indication, this year's Poker Run promises to be as electrifying ever.
Stealing the spotlight in Kingston was Andy McNeely hailing from Carp, ON. McNeely clinched victory in his 39' Nor-Tech boat, sealing the deal with an impressive "ten-high flush". McNeely proudly claimed his grand prize – an inflatable boat paired with a brand-new outboard motor courtesy of the generous sponsorship by Mercury Marine.
And that's not all – McNeely also walked away with an entry into the 2024 Poker Run, an inverter from CarGenerator that can power your home or cottage from your vehicle, a $1000 dollar gift certificate for Kawartha Propellers, a two-night stay at the luxurious Frontenac Hotel, an electric trailer jack from Barker Manufacturing, and a package from Mystical Fireworks, making his victory even sweeter. McNeely also received $2500 towards a new MYCO Trailer.
Register today because the slots are filling up fast. Don't miss your chance to be a part of this heart-pounding adventure that's been the talk of the town.
Special Announcement – This year's event is sponsored by well-known Poker Runner Bob Hansen, who's taking things to new heights with his very own helicopter.
Joel Stone Heritage Park is all set to host the awe-inspiring displays of power and style, complete with an exclusive VIP dock that allows you to get up close and personal with these aquatic gladiators. It's your chance to witness these incredible vessels that have become legends in their own right.
Our esteemed host hotels, the Comfort Inn and Holiday Inn, are ready to cater to your every need. Hurry and secure your room before they're fully booked.
The awards ceremony is set to take place once again in the Joel Stone Heritage Park. And, it will be Gananoque's very own Moroni's Restaurant and Tavern that will be hosting the awards dinner.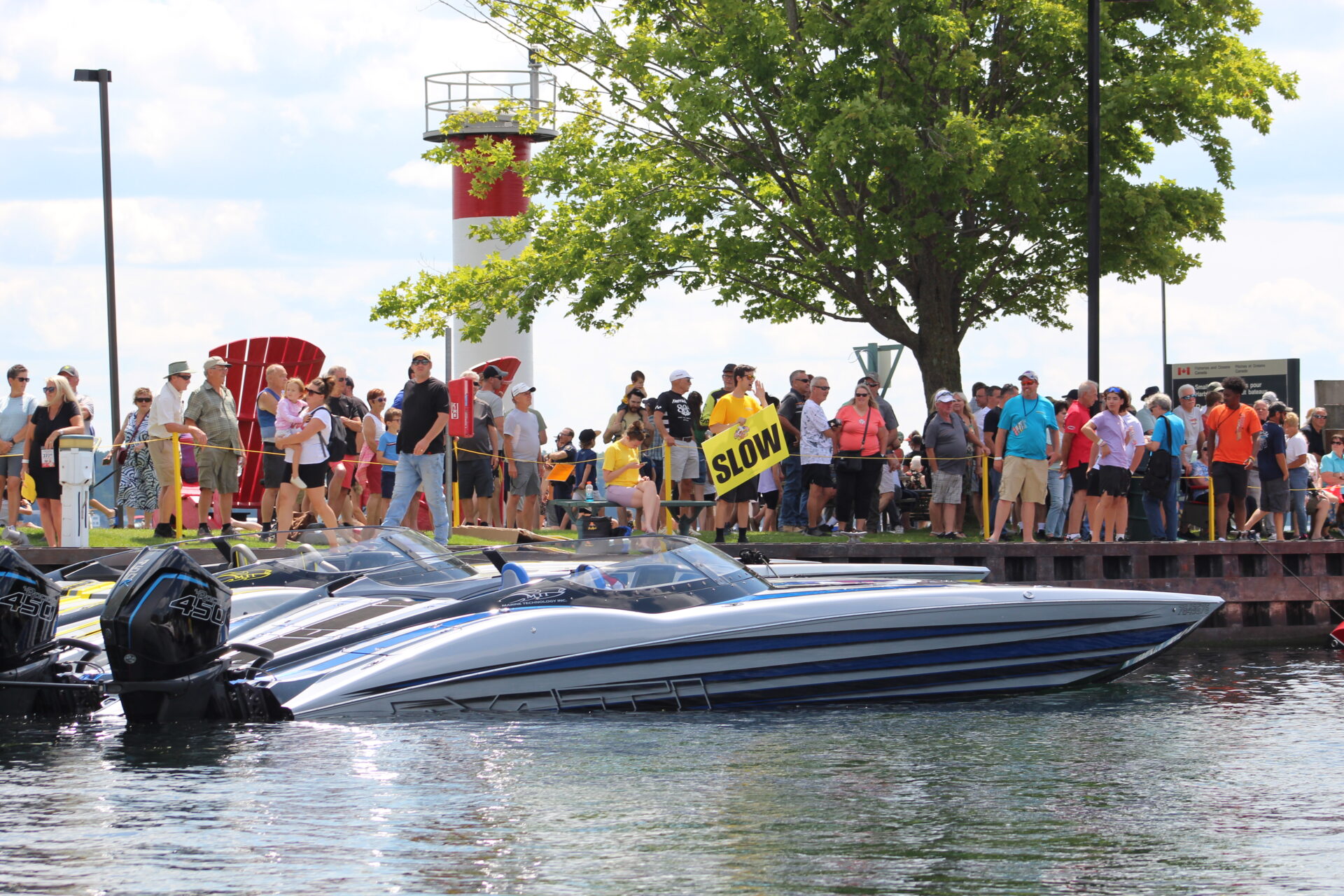 Prepare to be mesmerized as the iconic "My Way", the world-record-breaking boat owned by the renowned Bill Tomlinson, returns to the scene. This 50-foot Mystic marvel holds the staggering speed record of 224mph, and it's all set to captivate the crowds once more. Get ready to witness history in motion.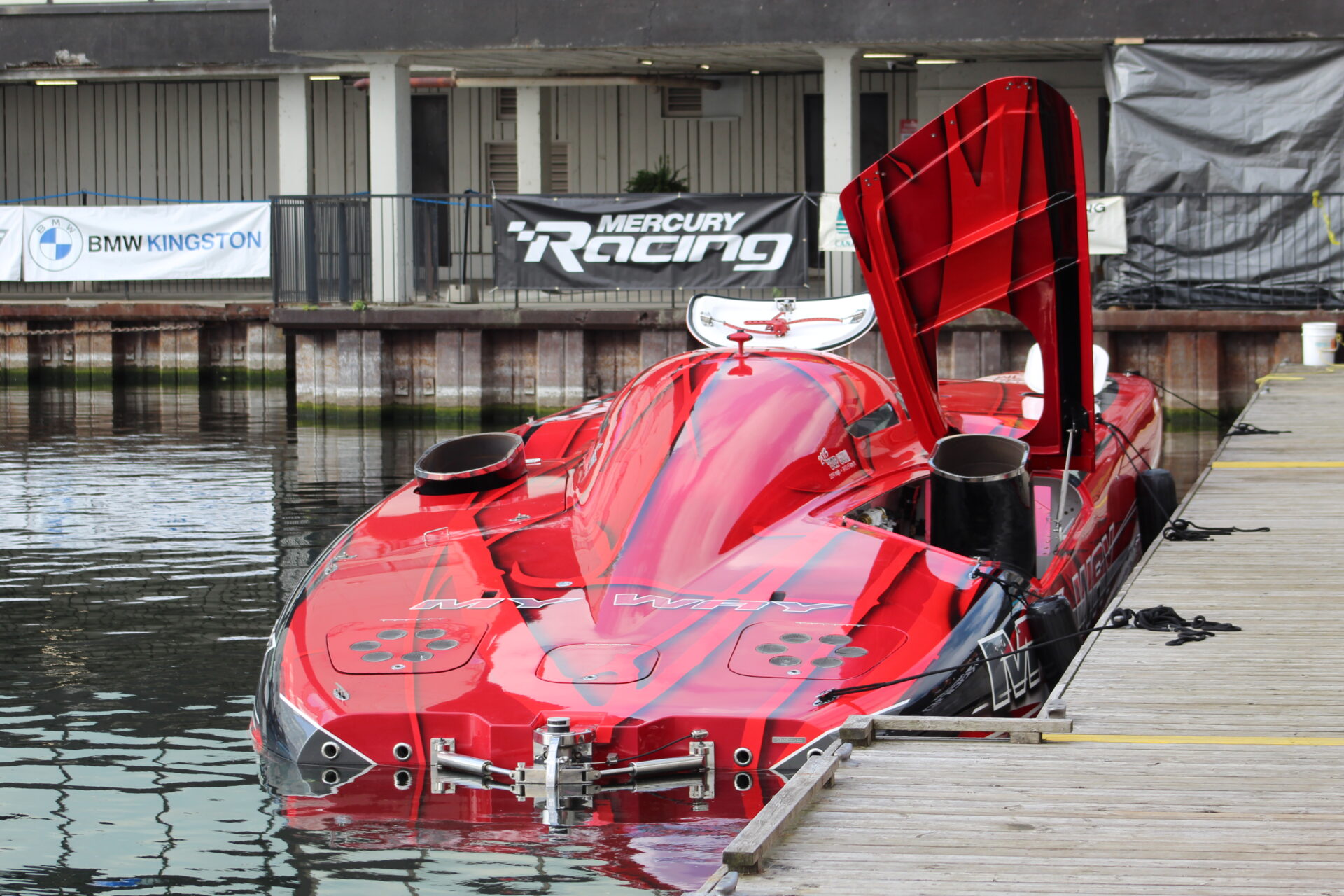 Mark your calendars and stay tuned for updates – you won't want to miss a second of the action! 

https://www.pokerruns.ca/gananoque/. 

1000 islands, adrenaline, Adventure, anchor, anticipation, betting, Boating, camaraderie, Canada, cards, celebration, challenge, checkpoints, cheers, competition, competitors, coordination, costumes, cruising, decked out, destination, Docks, drinks, Event, excitement, Family, family fun, Food, friends, fuel stops, fun, Gananoque, gps, lake, laughter, luck, marina, mechanical skills, memories, motorboats, music, nautical, navigation, networking, ontario, outdoor, participants, poker hand, poker run, prizes, recreational, refreshments, River, route planning, scenic route, shoreline, social event, speed, steering, stops, storytelling, strategy, summer, sun, teamwork, themed, trophies, USA, victory, water sports, Waves 1000 islands, adrenaline, Adventure, anchor, anticipation, betting, Boating, camaraderie, Canada, cards, celebration, challenge, checkpoints, cheers, competition, competitors, coordination, costumes, cruising, decked out, destination, Docks, drinks, Event, excitement, Family, family fun, Food, friends, fuel stops, fun, Gananoque, gps, lake, laughter, luck, marina, mechanical skills, memories, motorboats, music, nautical, navigation, networking, ontario, outdoor, participants, poker hand, poker run, prizes, recreational, refreshments, River, route planning, scenic route, shoreline, social event, speed, steering, stops, storytelling, strategy, summer, sun, teamwork, themed, trophies, USA, victory, water sports, Waves