The Apollo WB670 inherits key audio innovations and technological brilliance from the Apollo RA670, re-engineered in a compact, space-saving form factor designed to simplify dash space at the helm.
Key features include Fusion's Digital Signal Processing Technology, enhanced PartyBus-Network capabilities, Wi-Fi audio streaming with Apple AirPlay 2, over-the-air software updates and more source options including Optical Audio for connection to TVs. The WB670 also has enhanced connectivity options giving you convenience and flexibility when controlling your entertainment system. You can connect an Apollo ERX400 wired remote via Ethernet for the full Apollo user experience or alternatively for a more streamlined system, you can control the WB670 using only a Garmin MFD via NMEA 2000 or Ethernet.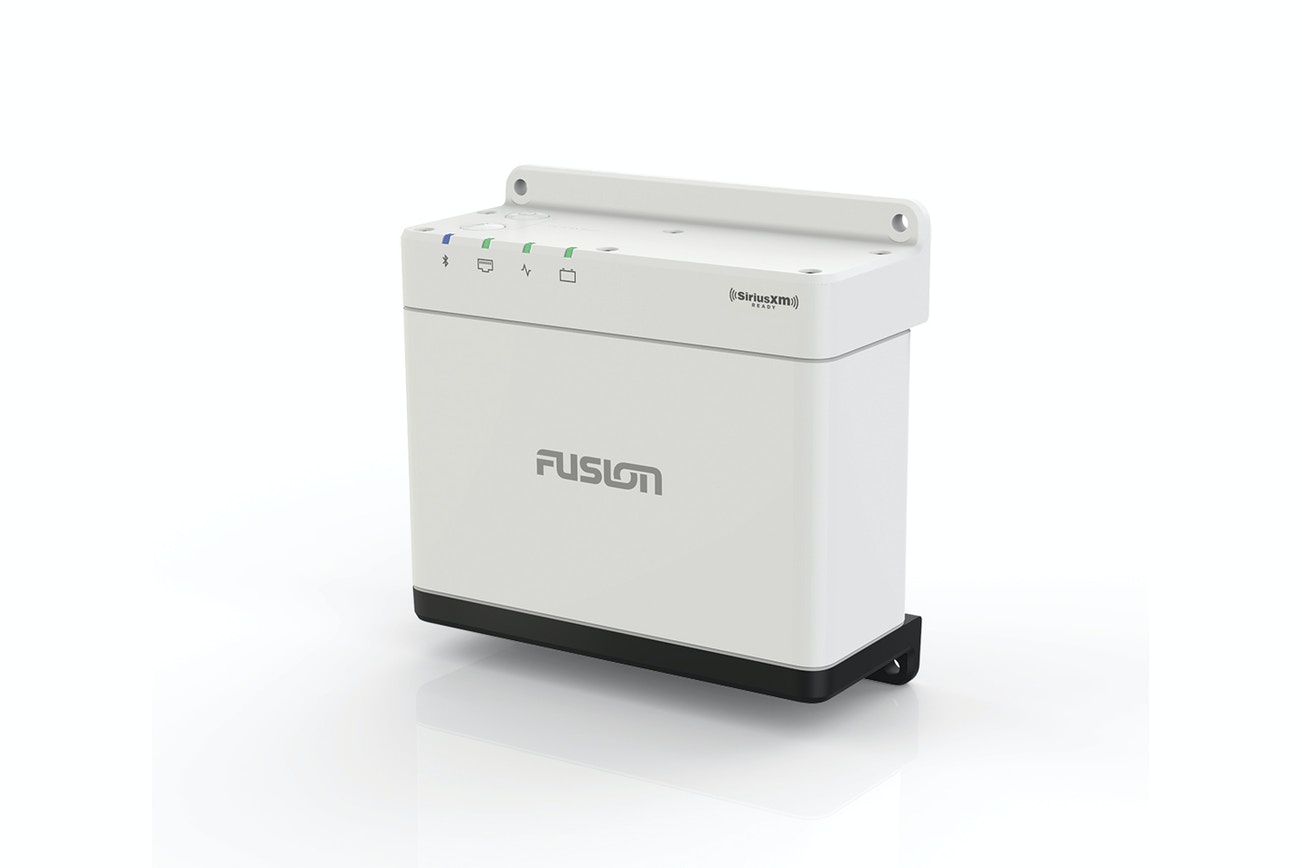 Apollo has made it inherently simple to customize your audio entertainment for superior sound quality in any area of your boat. The WB670 is $449.99; $229.99 for the ERX400.  
best boat recipes, best quick boating meals, best recipes for boating, boat, boat BBQ tips, boat cooking, boat destinations, boat gourmet, boat recipes, boat Travel, Boating, boating accessories, boating electronics, boating gear, boating products, camping meals, cooking in a boat, dining on the boat, Electonics, gear, marina cooking, new electronics, new gear, new stereos, products, stereo, stereo system, wine Recipes