By Eric Vienneau
Conor McGregor, the Irish MMA fighter listed as the highest-paid athlete in all of sports in 2021 revealed his new Lamborghini Yacht.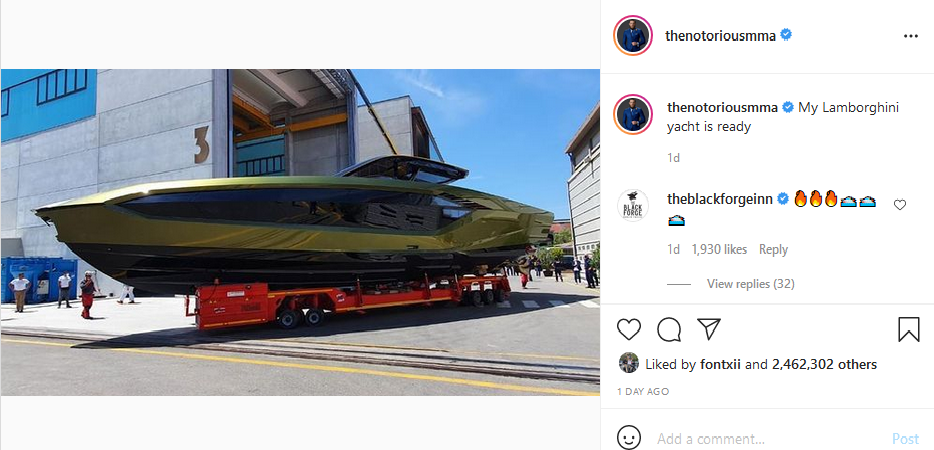 The yacht is nicknamed the "supercar of the sea". It is a 4,000 horsepower Lamborghini Tecnomar with a pair of V12 engines. It weighs 24 tons and is 63-feet long. It can reach speeds of up to 60 knots/700 mph. McGregor got his new boat in a dark green colour, and $3.6 million is only the price before including any upgrades.
McGregor posted on Instagram a day before he received his new yacht. In the wake of his second consecutive loss to Dustin Poirier after he suffered a broken leg at the end of the first round, McGregor was defending himself against critics of the loss.
"I wipe my rich a– with your feelings about my work" McGregor wrote. "I feel nothing for you bums. Nada!"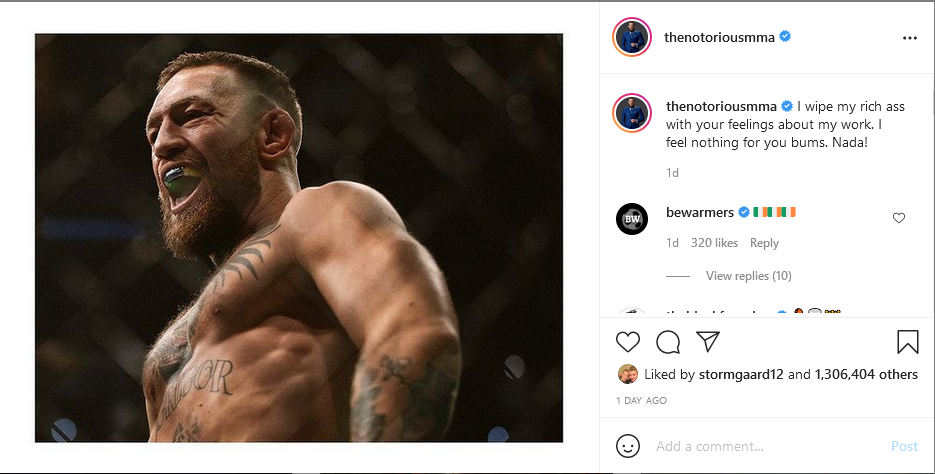 The fighter is currently recovering from surgery to place a rod into his leg to stabilize the bone as he shattered his tibia and fibula in the fight with Poirier. He says he expects to be on crutches for six weeks and will most-likely not compete for another year.

boat, boat accessories, boat gear, Boat upgrades, Boating, boating life, boating lifestyle, boatingadventure, boatinglife, boatinglifestyle, Conner McGregor, Dustin Poirer, Instagram, Lamborghini, Lamborghini Tecnomar, Lamborghini Yacht, McGregor broken leg, McGregor Vs Dustin Poirier, MMA, power boat, power boating, powerboating, Sports, super yacht, UFC, V12 Boat Engine, Yacht, Yachting, Yachting Life, yachting lifestyle boat, boat accessories, boat gear, Boat upgrades, Boating, boating life, boating lifestyle, boatingadventure, boatinglife, boatinglifestyle, Conner McGregor, Dustin Poirer, Instagram, Lamborghini, Lamborghini Tecnomar, Lamborghini Yacht, McGregor broken leg, McGregor Vs Dustin Poirier, MMA, power boat, power boating, powerboating, Sports, super yacht, UFC, V12 Boat Engine, Yacht, Yachting, Yachting Life, yachting lifestyle