The voice of the recreational boating industry, Boating Ontario, a not-for-profit organization located in Penetanguishene, Ontario, recently announced the pending retirement of its Executive Director, Mr. Al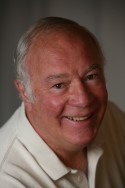 Donaldson. Mr. Donaldson will be stepping down as of December 31, 2015 after some 17 years of service with the organization.
The search for a new candidate to fill the position of CEO and President has begun, and the volunteer Board of Directors of Boating Ontario has retained the services of an outside agency to assist them in finding a successor.
The position involved being responsible for all aspects of the organization, including marketing, advocacy, strategic planning, financial planning, fundraising, government relations, human resources, and environmental stewardship through the award-winning Clean Marine Program.  The position reports to the Board of Directors and oversees a small staff.  Compensation will reflect experience and includes benefits.
Individuals interested in being considered for this opening can, in full confidence, forward their resume to boating-ontario@googlegroups.com.