YANMAR Marine International – one of the leading suppliers of marine engines and propulsion systems – and southeast US YANMAR distributor Mastry Engine Center have announced partnership with the well-known water sports boat manufacturer Nautique Boat Company, Inc.
This team will introduce the new and efficient benefits of a premium YANMAR diesel package to the recreational wake sports industry and superyacht tender market.
Just two years ago, YANMAR, Mastry, and Nautique formed a joint collaboration. YANMAR now states that they have developed their innovative package based on the YANMAR 8LV370 marine diesel engine which includes custom speed control technology to allow the diesel to communicate seamlessly with the Nautique LINC Panoray and control systems.
The YANMAR diesel is now the world's first fully integrated diesel option in wake sport boats, available on the newly launched, next-generation 2021 model year Super Air Nautique G23 and G25 wake series of
boats.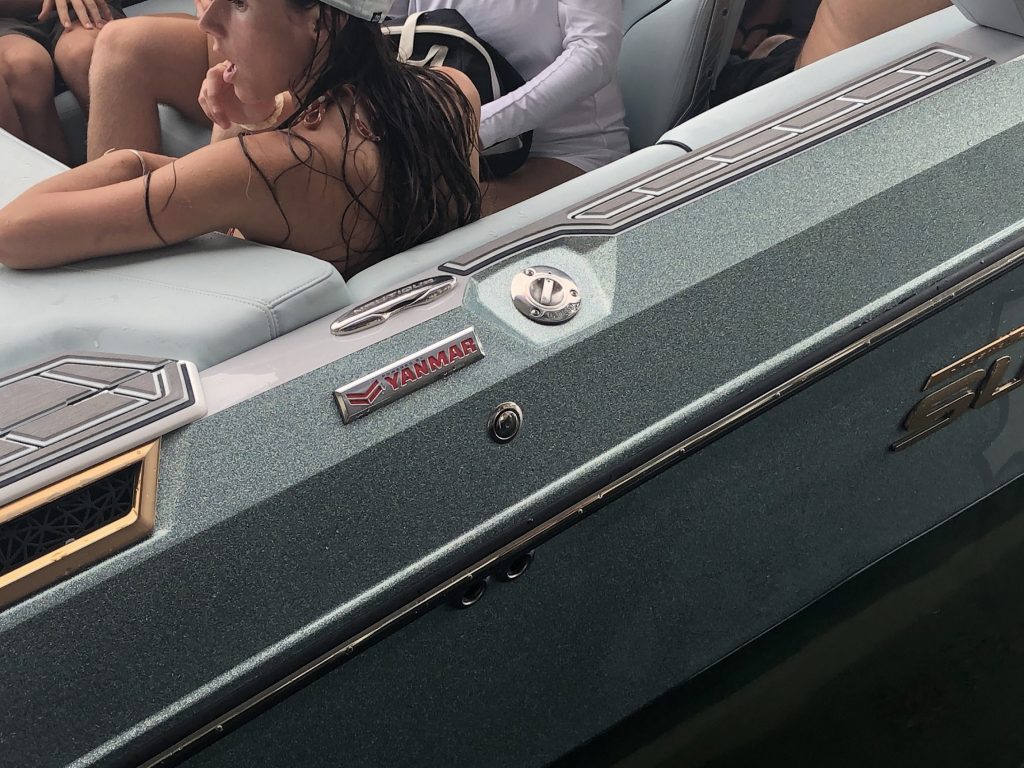 Together, the say that the benefits of a diesel package offer several advantages to meet key needs across the wake sports boating sector, including:
• Greater fuel efficiency – Already the most efficient diesel engine in its class with electronically controlled common rail fuel injection technology, the 8LV diesel offers significantly greater fuel efficiency over a gasoline counterpart. They explain that the 8LV's 600 ft lbs of torque on the lower end of the power band delivers greater performance and acceleration – this while providing a smaller HP and saving on fuel burn.

• Longer maintenance intervals – Diesel engines also allow for longer maintenance intervals, says YANMAR. The company states that the YANMAR operates for 250 hours – or five times longer than a gasoline – between regular services.

• Cleaner operation – YANMAR says that its engines are the cleanest marine diesels in the world, far exceeding EPA tier III CO2 and NOx marine emissions regulations and measuring exceptionally low for smoke, odour, and noise. This ensures a comfortable experience for everyone.
The companies believe reduced refuelling will benefit boat owners and families. These fuel savings and fewer regular maintenace disruptions will be especially critical for wake schools who want to maximize daily operations. For use in superyachts, owners who want a toy as their tender
will benefit from single fuel onboard; explosion-proof diesel is more convenient and requires fewer regulations.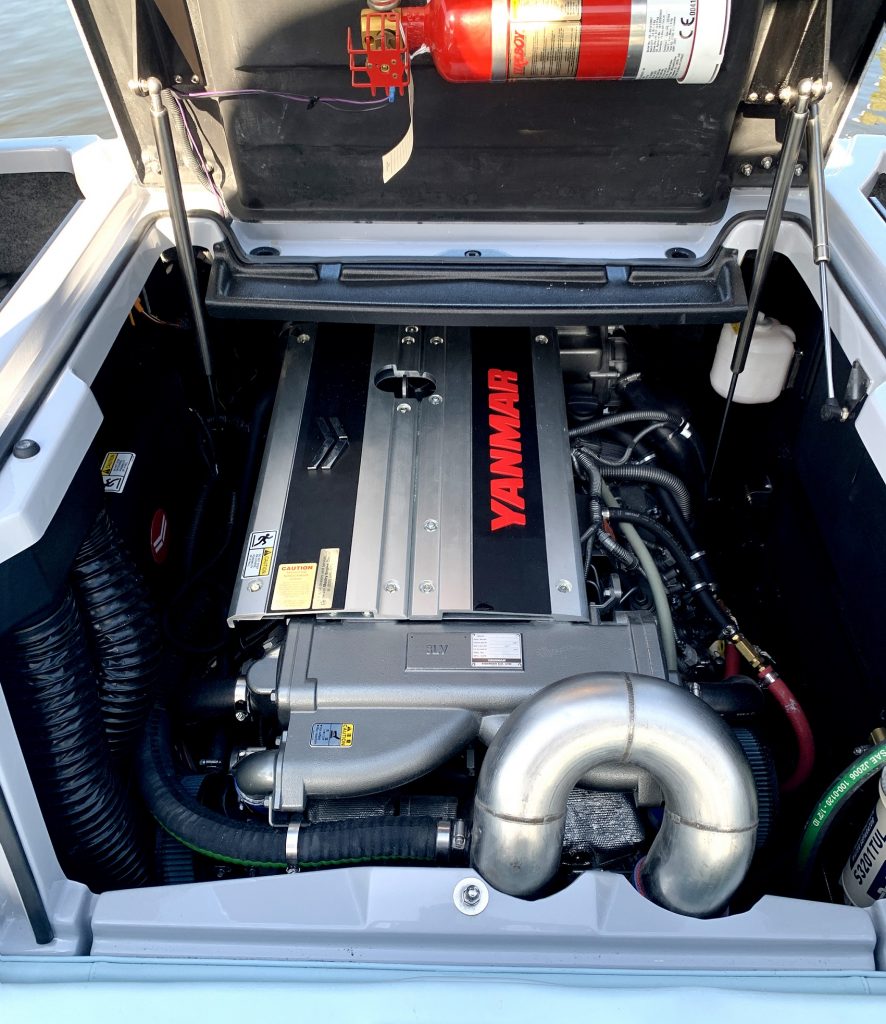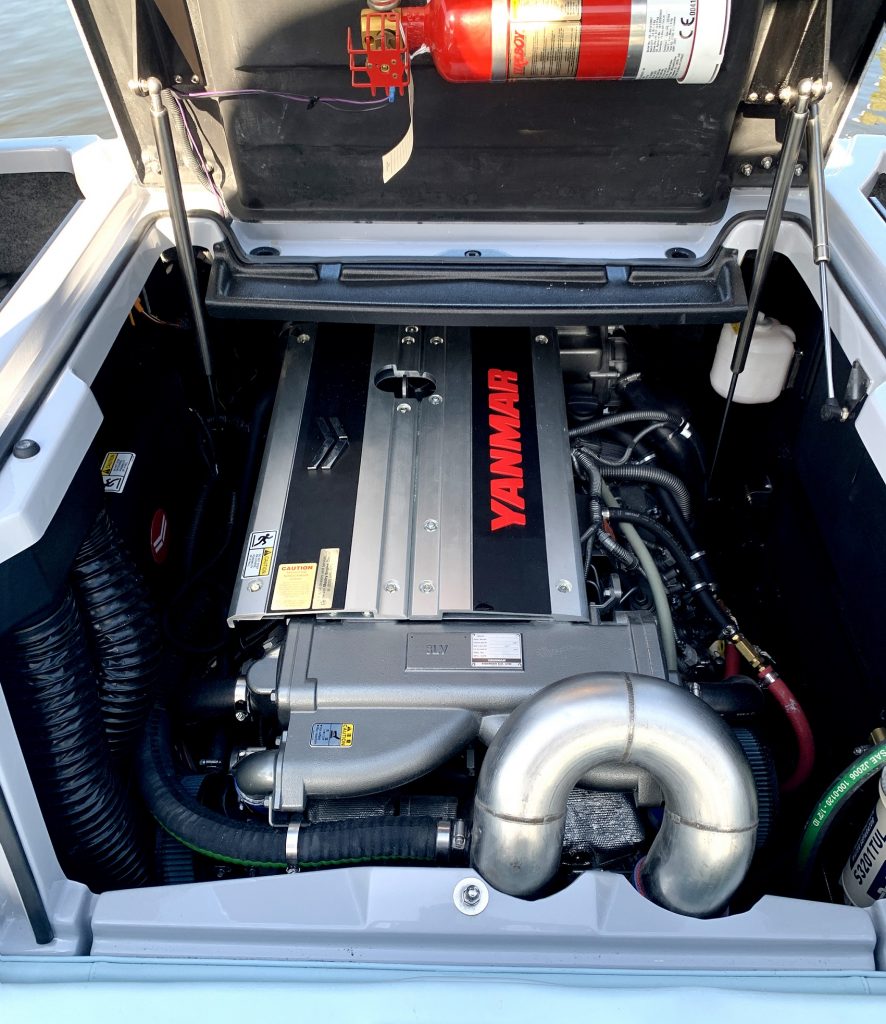 The custom YANMAR diesel engine package is ideal for owners in large lakes and coastal regions who seek a more economical, environmentally friendly, safer, and powerful option for water sports boats.

"We [YANMAR, Mastry Engine Center, and Nautique]… are excited to announce the first fully-integrated solution," says Kevin Carlan, President, Mastry Engine Center.

Available as an option in the 2021 Super Air Nautique G23 and G25 boats, the YANMAR 8LV features twin-turbos delivering high torque and ultra-responsive control. It has an exceptional power range of 550 to 3,800 rpm for easy maneuvering and high top-end speed.

The 8LV engine is notable for its powerful low-end torque performance, and it features an 8-cylinder, 90-degree V configuration for balanced and smooth operation.

As a new global partner with The World Wake Association (WWA), YANMAR was the presenting sponsor for three prestigious Nautique WWA Wakesurf and Wakeboard National and World Championship events in summer 2020.

boat advice, boat DIY, boat Guru, boat hints, boat hitch types, boat lifestyle, boat Lifestyle Magazine, boat Tech, boat tech Talk, boat tips, boat touring, choosing a hitch, expert boat advice, Hitch Hints, hitching a trailer, How to fix your boat, how to hitch a boat, How to tow a boat, Mastry, Nautique, towing tips, travel trailer tips, Wake sports, what boat is best, yanmar boat advice, boat DIY, boat Guru, boat hints, boat hitch types, boat lifestyle, boat Lifestyle Magazine, boat Tech, boat tech Talk, boat tips, boat touring, choosing a hitch, expert boat advice, Hitch Hints, hitching a trailer, How to fix your boat, how to hitch a boat, How to tow a boat, Mastry, Nautique, towing tips, travel trailer tips, Wake sports, what boat is best, yanmar