Come rejuvenate here.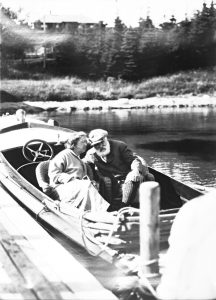 Imagine it. Mabel Bell and her husband, telephone inventor Alexander Graham are on a sailboat, cruising Cape Breton's Bras d'Or Lakes. It is August 1886. The telephone is 10 years old. Automobiles haven't been invented yet and planes are forty years in the future. But boats…boats have been bringing people to our shores for centuries. They are the preferred mode of travel, especially in this neck of the woods.
The Bell's are wealthy and world famous. And yet, when they could have gone anywhere, this is where they came to rejuvenate and get away from it all.
While much in the world has changed since Mabel & Alexander Bell boated here, the magic of the Bras d'Or has not.
Explore the Bras d'Or
The Bras d'Or Lake, a vast 1000-square kilometer in-land sea seems to possess magical qualities – salt-air breezes, good winds and rarely any fog. There are hundreds of isolated harbours to explore, with communities nearby that offer amenities and cultural activities.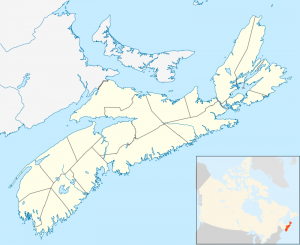 Anchor in Baddeck Harbour during the first Sunday in August and you may soon find yourself a part of the 'sail past', the launch of the popular Bras d'Or Yacht Club annual regatta, a century-old tradition in this historic town.   Sailors come from all over the Maritimes to catch the winds here. Dance a jig or two at the Baddeck Gathering Ceilidh's on the main street, take a walk on the Boardwalk and play a few rounds at Bell Bay Golf Course. Make sure to visit Parks Canada's Alexander Graham Bell National Historic Site. Bell lived here for almost 40 years and these very waters inspired him.  He oversaw the construction of the Silver Dart, the first plane to fly in Canada (it flew over the frozen waters of the Bras d'Or in 1909) and the massive HD-4, a 60-foot long hydrofoil boat that broke speed records in 1919.
Not far from Baddeck is Maskells Harbour, an uninhabited anchorage that inspired sailors to create the Cruising Club of America in 1922. Eagles soar above the steeply sloping hills here. National Geographic Society's chairman (1980-2010) Gil Grosvenor once described sailing into this sanctuary like stepping into a cathedral.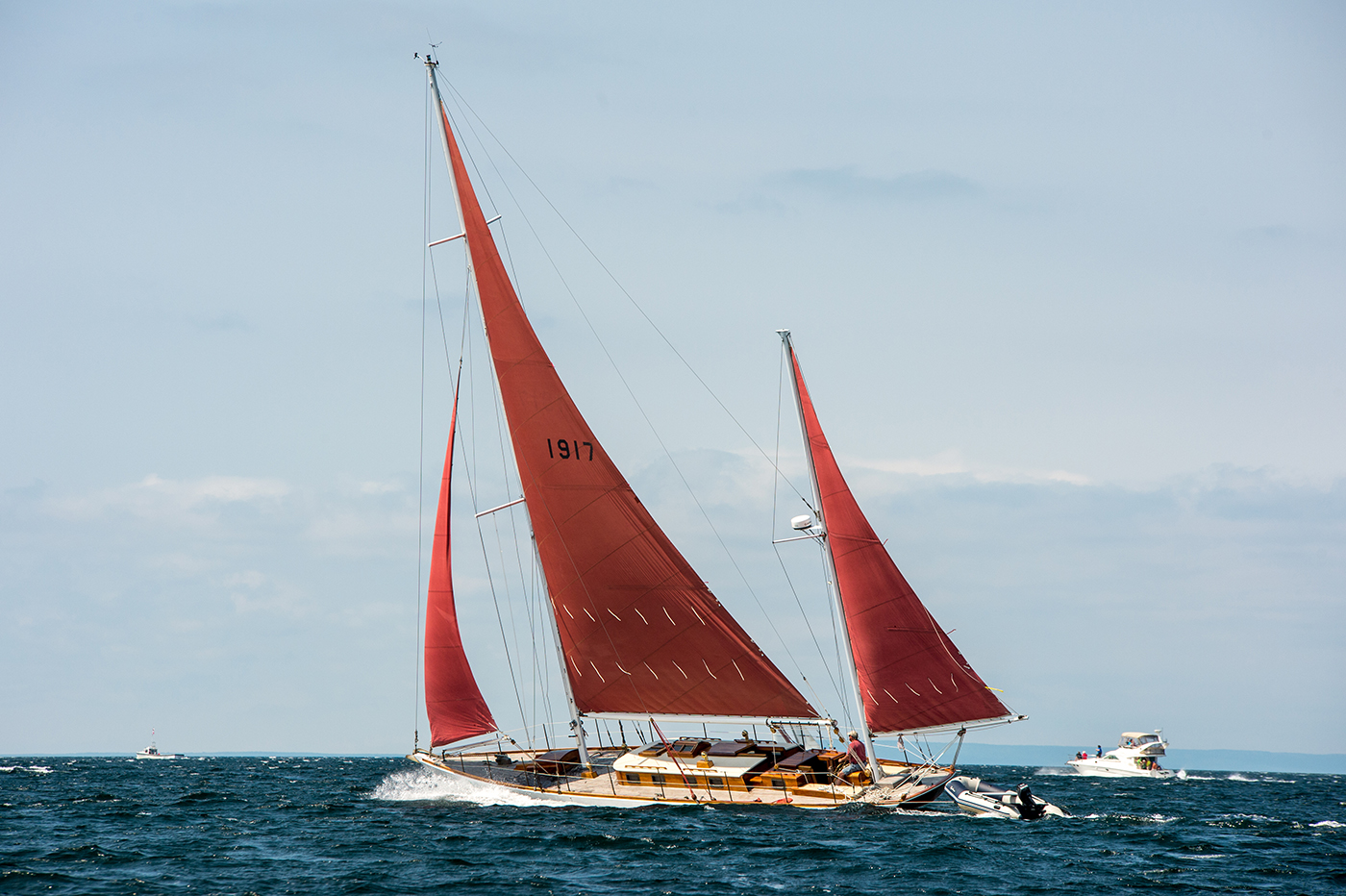 Race the Cape: This challenging five-day race is an opportunity to experience the best in-land and coastal sailing Cape Breton has to offer. With stops at scenic Ben Eoin, North Sydney, the Barra Strait, Baddeck and St. Peters, you'll see lots of what makes Cape Breton Island special. The race blends five challenging point-to-point races with local hospitality, great seafood on shore and the camaraderie of fellow sailors. 
Out on the Mira: This is Nova Scotia's longest river. The lush green riverbanks and 55 kilometers of calm waters make the Mira River ideal for boating with or without a motor. There are plenty of places to launch a canoe or kayak.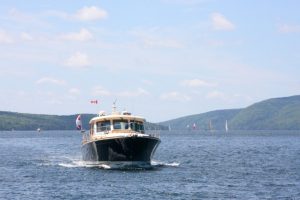 Ocean Playground: Don't limit your experiences to Cape Breton's delightful rivers and magical lakes – we are an island. Sail the ocean waters to Ingonish (like the Bell's did in 1919), take in Port Hood, Inverness, and Mabou on the western shores and the Northumberland Strait – some of the warmest ocean waters north of the Carolinas. Enter Louisbourg Harbour and watch the historic fortress town emerge out of the fog, just like sailors did three centuries ago. Visit Parks Canada's Fortress of Louisbourg National Historic Site – the largest reconstructed fortress in North America – to step into the 18th century.
Bell famously said:  'Don't keep forever on the public road… going only where others have gone… leave the beaten path occasionally and enter the woods, every time you do, you're sure to discover something you have never seen before.'
So make sure you take a side trip to Isle Madame. This island off Cape Breton Island has a number of villages and safe anchorages. Arichat Harbour is filled with history. It was raided by American naval hero John Paul Jones during the US War for Independence.  Explore the Lennox Passage, the channel that separates Isle Madame from Cape Breton. Along the way, you'll find the Lennox Passage Yacht Club in D'Escousse. Visit the friendly folks here during the annual Harbourfest days and you will be sure to enjoy delicious home-cooked meals and discover at least one long-lost cousin!
The waterways of Cape Breton Island are enchanting and there is so much to see.  Cape Breton has a delightful mix of boating experiences, from river boating on the Mira River; sailing on the Bras d'Or to kayaking in D'Escousse.
And just like Alexander & Mabel Bell, you will find magic at every turn.
---
"Such magnificent landlocked harbours I never imagined…Every moment something new to please and enchant, to make the mere act of watching as the vessel rounds each curve a delight…this trip was a constant joy for us."
-Mabel Bell, wife of telephone inventor Alexander Graham Bell, describing a cruise on the Bras d'Or Lakes in 1886
best boat, Best boat buying website, best boat marina website, best boat travel website, best place to rent a boat, boat accessories, boat angler, boat boondocking, boat buyers guide, boat camper, boat camping, boat dealers, boat DIY, boat Fishing, boat Fixer, boat Home, boat information, boat insurance, Boat Maintenance, boat marinas, boat marinas in Alberta, boat marinas in BC, boat marinas in Canada, boat marinas in Manitoba, boat marinas in Saskatchewan, boat marinas in the USA, boat marinas near me, boat products, boat rentals, boat repair, boat road test, boat sharing, boat sites near me, boat supplies, boat Tech, boat tips, boat touring, boat trade, boat Travel, boat traveling, boat travelling, boat vacation, boat vacation cost, boat websites Canada, boating Canada, Boating Canada's Boat Lifestyle Magazine, Boating Lifestyle Magazine, boating website, Canadian marina websites, Cape Breton, expert boat information, find a boat dealer, how much does a boat cost, how much does marina cost, how to choose a boat, how to drive a boat, marina products, marina supplies, motor boat, power boating magazine, top boat website, used boat reviews best boat, Best boat buying website, best boat marina website, best boat travel website, best place to rent a boat, boat accessories, boat angler, boat boondocking, boat buyers guide, boat camper, boat camping, boat dealers, boat DIY, boat Fishing, boat Fixer, boat Home, boat information, boat insurance, Boat Maintenance, boat marinas, boat marinas in Alberta, boat marinas in BC, boat marinas in Canada, boat marinas in Manitoba, boat marinas in Saskatchewan, boat marinas in the USA, boat marinas near me, boat products, boat rentals, boat repair, boat road test, boat sharing, boat sites near me, boat supplies, boat Tech, boat tips, boat touring, boat trade, boat Travel, boat traveling, boat travelling, boat vacation, boat vacation cost, boat websites Canada, boating Canada, Boating Canada's Boat Lifestyle Magazine, Boating Lifestyle Magazine, boating website, Canadian marina websites, Cape Breton, expert boat information, find a boat dealer, how much does a boat cost, how much does marina cost, how to choose a boat, how to drive a boat, marina products, marina supplies, motor boat, power boating magazine, top boat website, used boat reviews