The Delta 188 DC Pro is designed to help you easily locate and catch fish effectively.
Jarrett Matthews – The Starcraft Delta 188 DC Pro stands as a versatile aluminum fishing boat crafted for dedicated anglers who aren't afraid of harsh weather conditions.
Featuring the innovative Vertex Performance Strake hull, which tapers to 15 degrees at the transom, this boat ensures swift planing and robust performance in rough waters. Despite its powerful capabilities, it also excels in navigating shallow backwaters and bays, making it ideal for pursuing fish in a variety of environments.
Incorporating a robust aluminum hull, the Starcraft Delta 188 DC Pro boasts a spacious bow casting platform, capitalizing on its 8-foot beam to accommodate two anglers comfortably, allowing them to cast and fish without interference. The bow area features ample in-sole storage and an insulated livewell positioned just in front of the port console.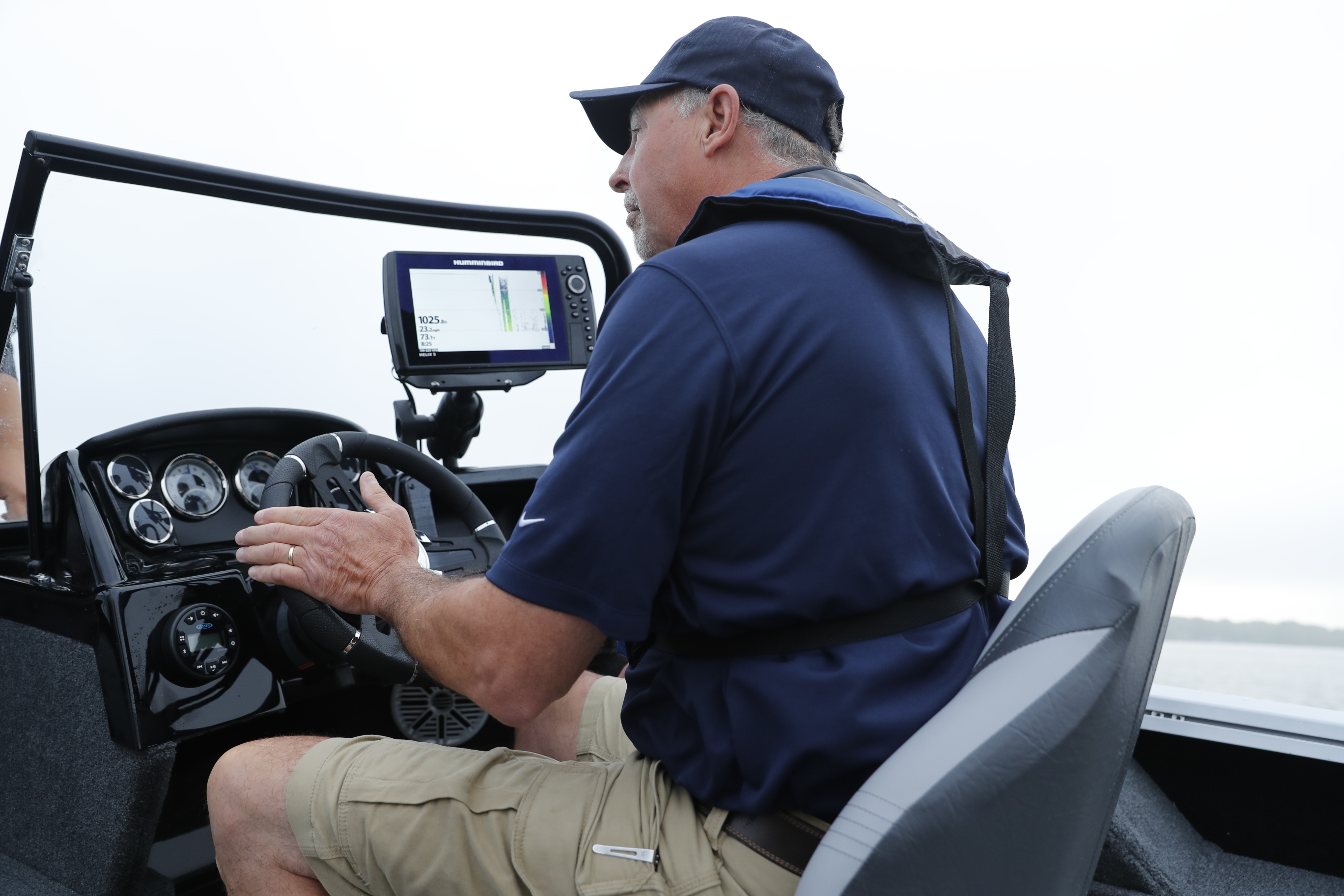 The helm is thoughtfully designed, offering space to mount a Multifunction Display (MFD). The tilt steering allows customization, ensuring a comfortable driving experience. The gauges are easily readable, and the CZone digital switches are conveniently located for effortless operation. A clever hidden slide-out drawer beneath the steering wheel holds up to three tackle trays.

For tournament anglers seeking extensive rod storage, the boat features a lockable rod-storage locker between the consoles, equipped with fully extended rod tubs for 8-foot rods. Additionally, a second lockable rod locker is located underfoot to port in the main cockpit. The aft casting deck provides prime fishing space and includes another recirculating livewell. An optional plug-in cooler can be installed under the port console, serving as an additional bait-well.

Starcraft's Integrated Gunnel Track System runs from the transom to the bow, allowing customization with accessories such as rod and cup holders, downriggers, extra electronics mounts, and more. The boat offers a wealth of storage options, including an additional compartment in the rear deck for tackle trays, life jackets, tools, and other essential gear. The Starcraft Delta 188 DC Pro is meticulously engineered to to enhance your angling experience.

Specs:

MSRP: $39,999 USD (engine not included)

LOA: 18'8″

Beam: 8′

Dry Weight: 1,792 lb

Fuel Capacity: 38 gal

aluminum hull, angler, angler's dream, angler's paradise, angling adventures, angling enthusiasts, angling gear, angling tools, baitwell, boat customization, bow casting platform, CZone digital switches, Delta 188 DC Pro, downriggers, extended rod tubs, fishing accessories, Fishing Boat, fishing equipment, fishing essentials, fishing experience, fishing gear organization, fishing gear setup., fishing gear solutions, fishing gear storage, fishing gear versatility, fishing innovations, fishing tackle, fishing tackle storage, fishing technology, fishing tools, fishing tournament, Helm, hidden storage, in-sole storage, insulated livewell, Integrated Gunnel Track System, lockable storage, Multifunction Display, on-water convenience, plug-in cooler, premium fishing space, recirculating livewell, rod storage locker, Starcraft, tackle trays, tilt steering, tournament angler aluminum hull, angler, angler's dream, angler's paradise, angling adventures, angling enthusiasts, angling gear, angling tools, baitwell, boat customization, bow casting platform, CZone digital switches, Delta 188 DC Pro, downriggers, extended rod tubs, fishing accessories, Fishing Boat, fishing equipment, fishing essentials, fishing experience, fishing gear organization, fishing gear setup., fishing gear solutions, fishing gear storage, fishing gear versatility, fishing innovations, fishing tackle, fishing tackle storage, fishing technology, fishing tools, fishing tournament, Helm, hidden storage, in-sole storage, insulated livewell, Integrated Gunnel Track System, lockable storage, Multifunction Display, on-water convenience, plug-in cooler, premium fishing space, recirculating livewell, rod storage locker, Starcraft, tackle trays, tilt steering, tournament angler