Kingston Ontario Hosts
The Biggest Tourism Waterfront
Weekend of the Summer!
It starts on a hot Thursday night at the Blu Martini in Kingston, Ont. The Bar features exposed brick walls and a hauntingly beautiful portrait of Gord Downie that looks upon bargoers. A gathering has formed of people you'd think were lifelong friends but in fact they meet each year at the 1000 Islands Can/Am Poker Run and eagerly await it year after year.
The flagship event co-hosted by Power Boating Canada and Poker Runs America is still making huge waves in its 33rd year. There are a thousand reasons for this, mainly the great support from all of the sponsors, the lovely yet mighty waters of the Saint Lawrence River providing the perfect venue for the runners and most importantly the Poker Runners who eagerly await and come year after year hoping the cards fall in their favour. 
The home base for the weekend is the wonderful area of downtown Kingston. The city of Kingston has always been very welcoming and gracious host for Poker Runs America and making our runners feel like Kings and Queens. The Delta Hotel, overlooking Confederation Basin Marina, provided top-notch rooms and an inspiring view of what was to come. 
In front of the historic city hall, Ontario Street is closed off and spectators begin to come by to catch a look at one of the incredible poker run boats making its way to the slip. A special thanks to Tammy Selena Tuck for getting RBC volunteers for the street closure. 
Darren Peter's 46' Outerlimits "Stress Relief" made a powerful entrance being towed by a big, bad freightliner. Of course, the truck and boat matched with a bold red base colour and lightning graphics. Newcomer Drake Cartier raised some eyebrows and peaked curiousity when he arrived with his 35' Motion "The Power Trip" prominently featuring The Hulk as an eye-catching graphic on his powerful boat. 
The docks filled with Poker Runners Friday night, many of them veterans and legends of the Thousand Islands Poker Run coming from Ontario, Quebec and the United States. Chris Ridabock brought his classic 30' Cobalt "Murphy's Law" and even a film crew to get footage for his Poker Run documentary. Others include Steve Gordon with his huge 46' Skater "Deal With It", Cole Liebel with his 38' Skater "Dirty Duck", George Ward's 33' Baja "Shake n' Bake," 2014 winner Francois Laprise with his 32' Fountain Fever and Dave Turnbull with "Hang Time" a 30' Baja. 
The official welcome party was Friday night. Jack Astor's in downtown Kingston hosted a riotous affair where the runners ate, drank and caught up with old friends. Delicious pub food and cold drinks was flying into the night as the big day drew closer.
You could feel the excitement in the crowd on Saturday. The sky was starting to look grey, but the crowds didn't care, they were ready to be exhilarated by a thunderous start. "My Way" had arrived that morning. Bill Tomlinson's incredible 50' Mystic always draws an awe-inspired crowd to see and hear the absolute power of the twin engines.
As the poker runners left the marina, you could feel the anticipation. When were we going to get that hair-raising beginning? As fast as you can blink, the stallions took off! Rooster tails were shooting up to the sky, the engines were roaring, and the crowds were eating it up. There wasn't one person without a look of amazement after such a display of power on the St. Lawrence River. 
A light rain was no issue for the runners as they sped off on a long haul to Brockville for the first card stop and a well-earned lunch from Moose McGuire's Pub & Grill at Tall Ships Landing. The runners were greeted to another group of on-lookers hoping to catch a glimpse of the Maserati's of the water. Brockville always treats the Poker Runners very well from VIP docks to a wonderful meal and service. Of course, the show goes on and the runners are off to the Prescott bridge for another card. Thanks to Denis and Valerie Stein for the helping with logistics for the Brockville and Prescott Marshall boats. 
By the time the runners were back from the waters, the weather was uneasy for an outdoor reveal. A quick change of plans for the card and awards ceremony meant we were back at the wonderful Blu Martini, with an extra big thanks to Chris Fountas for providing an excellent venue and stage at a moment's notice. 
First the awards were presented for Best Dressed Crew, Best Engine and Best Graphics. The crew from "High Maintenance" handily won Best Dressed Crew by bringing the excitement to the crowds by looking great in their co-ordinated bikinis. Cole Liebel's "Dirty Duck," a 38' Skater, won the award for Best Engines. The roar from the twin Mercury 1350's just made the hair on the back of your neck stand-up. Drake Cartier's Hulk-inspired "The Power Trip" left enough of impression to win him the Best Graphics award at his first 1000 Islands Poker Run. 
Remember, a poker run is not a race or a beauty contest. It is a game of chance, you can have the fastest boat, the best dressed crew or the coolest graphics but it still all comes down to the cards. The anticipation was thick in the air as Jessica Halladay and Pierre Savoie revealed the hands of the day. 
Sixth place went to John Lutz from Gananoque, who pulled three-of-a-kind 7s with his 33' Scarab "2 Fast 4 U." In fifth was Laval, Quebec's Stephane Boudrias and his MTI F440 "Ferrari" with three-of-a-kind 8s. New Yorkers Chris and Meg Buttenschon in their 31' Sonic, had three 10s for fourth place. Long-time runners Pat and Gwen Bray in "Showtime," a 42' Sonic, secured third place showing three-of-a-kind 10s with a King kicker. Second place went to "Dig This" owner Jason Steacy. His 30' Baja pulled him three-of-a-kind Aces. The big winner were Kingston's own father and son duo Rob and Nick Raposo with a spade flush. 
The 1000 Islands Poker Run serves a purpose greater than itself. Every year thousands of dollars are raised for charities nation-wide. Our charity of choice this year was Big Brothers Big Sisters Kingston, Frontenac, Lennox and Addington. Big Brothers Big Sisters of Canada provides mentors for at-risk youth to remind them that they can do and be anything they dream of. Poker Runs America is proud to support such a worthy cause. A lucky group of "littles" from the area got to experience a ride of a lifetime from Pat Bray in "Showtime". The youngsters had a blast, one describing it like being on a roller coaster on the water–we couldn't come up with a better description for the ride of a lifetime.  Book your Ride of a Lifetime next year to experience the adrenaline rush of speed. 
A city rich in history made for a perfect host for our runners. Bring your family, your friends and everyone you know for a perfect boating weekend at the 1000 Islands Poker Run. 2019 was an outstanding run and when the Poker Runs returns in 2020, it's going to be another blowout weekend.
Sponsors
Mercury Racing
Kingston Accommodation Partners
Kimco Steel
Snap On 
Myco Trailers
Downtown Kingston
BluMartini Bar & Grill
Custom Marine / Livorsi
Sandbanks Winery
Cassidy Painting
Innovation Marine
Cobra Power
Double R Performance
Delta Waterfront Hotel
K Rock 105.7
Kingston Webworks
Jack Astor's Bar and Grill
Prince Eddy's Brewing Company
Protege Casual
City of Brockville
Tourism 1000 Islands
Pride Marine Group
BluMartini Bar & Grill
Here are some of the highlights.

Friday
Saturday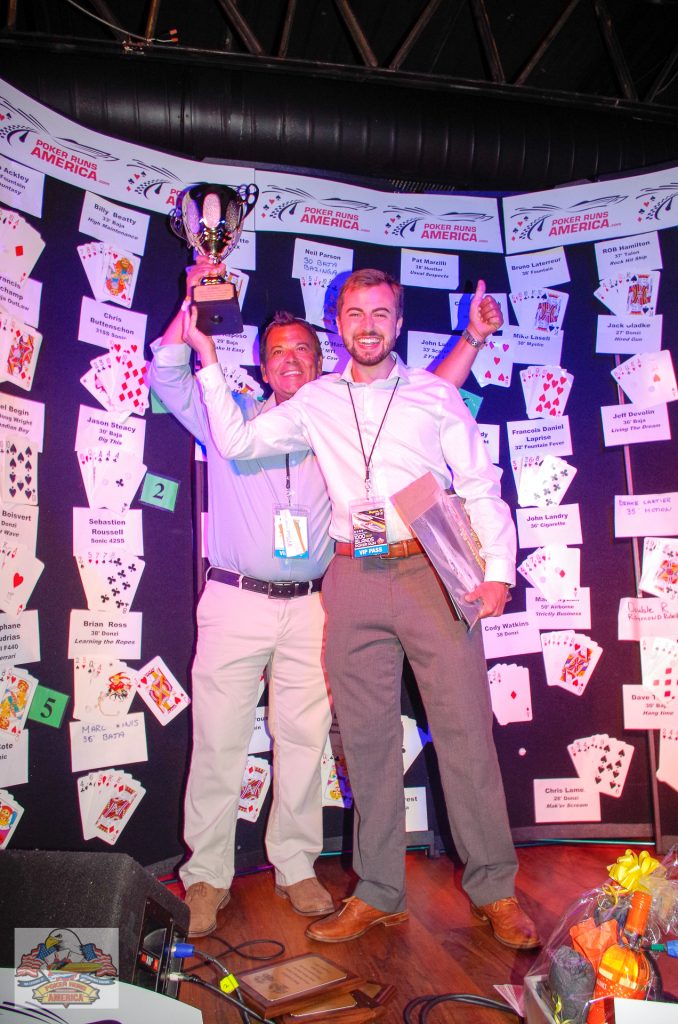 Sunday charity rides benefitting Big Brothers, Big Sisters
1000 islands, best boat, Best boat buying website, best boat marina website, best boat travel website, best place to rent a boat, boat accessories, boat angler, boat boondocking, boat buyers guide, boat camper, boat camping, boat dealers, boat DIY, boat Fishing, boat Fixer, boat Home, boat information, boat insurance, Boat Maintenance, boat marinas, boat marinas in Alberta, boat marinas in BC, boat marinas in Canada, boat marinas in Manitoba, boat marinas in Saskatchewan, boat marinas in the USA, boat marinas near me, boat products, boat rentals, boat repair, boat road test, boat sharing, boat sites near me, boat supplies, boat Tech, boat tips, boat touring, boat trade, boat Travel, boat traveling, boat travelling, boat vacation, boat vacation cost, boat websites Canada, boating Canada, Boating Canada's Boat Lifestyle Magazine, Boating Lifestyle Magazine, boating website, Canadian marina websites, expert boat information, find a boat dealer, how much does a boat cost, how much does marina cost, how to choose a boat, how to drive a boat, Kingston, marina products, marina supplies, motor boat, poker run, power boating magazine, top boat website, used boat reviews 1000 islands, best boat, Best boat buying website, best boat marina website, best boat travel website, best place to rent a boat, boat accessories, boat angler, boat boondocking, boat buyers guide, boat camper, boat camping, boat dealers, boat DIY, boat Fishing, boat Fixer, boat Home, boat information, boat insurance, Boat Maintenance, boat marinas, boat marinas in Alberta, boat marinas in BC, boat marinas in Canada, boat marinas in Manitoba, boat marinas in Saskatchewan, boat marinas in the USA, boat marinas near me, boat products, boat rentals, boat repair, boat road test, boat sharing, boat sites near me, boat supplies, boat Tech, boat tips, boat touring, boat trade, boat Travel, boat traveling, boat travelling, boat vacation, boat vacation cost, boat websites Canada, boating Canada, Boating Canada's Boat Lifestyle Magazine, Boating Lifestyle Magazine, boating website, Canadian marina websites, expert boat information, find a boat dealer, how much does a boat cost, how much does marina cost, how to choose a boat, how to drive a boat, Kingston, marina products, marina supplies, motor boat, poker run, power boating magazine, top boat website, used boat reviews