Yamaha Motor Canada released a new line of products for 2023 at the Toronto International Boat Show on Friday morning. Among the newcomers is a 450hp, 5.6-litre V8 offshore engine that improves upon the XTO 425 model's power and there's some added features.
"To help meet the extreme electrical demands of today's larger boats, the Yamaha XTO Offshore 450 now boasts more charging power, featuring a three-phase, simultaneous charging system that delivers an incredible amount of net amps at low rpm, where it's needed most," Yamaha said in a press release.
The new model can produce up 96 net amps per engine in neutral thanks to Phase Angle Control, a component that makes a 'super-strong' magnetic field.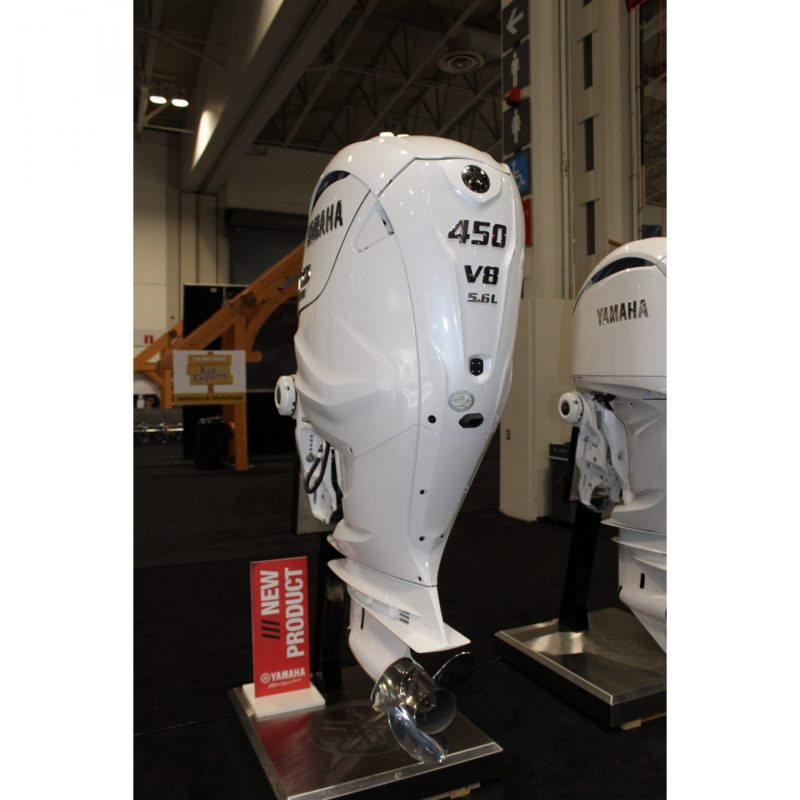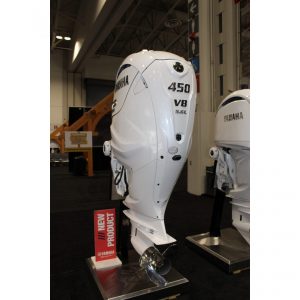 Yamaha also claims that this magnetic field might also allow you to get rid of your onboard generator – powering your air conditioning, stabilizer, refrigerator, speakers etc.
Additionally, Yamaha introduced F200/F150 Integrated Steering Models. These two outboards now feature a whole new look and offer Yamaha's signature TotalTilt.
"Boats equipped with electro-hydraulic steering models offer smooth, responsive power steering that's fully compatible with the complete Helm Master EX system, including the Full Maneuverability Joystick package," Yamaha announced.
The Helm Master EX was also the recipient of some new upgrades to its Digital Electronic Controls and joystick-only control station.
"Boaters can now access full maneuverability with Yamaha's Joystick Station. Accompanied by the CL5 gauge, Emergency Stop switch, All Start/Stop switch and a newly designed harness, the Helm Master EX Joystick Station reaches new heights in functionality, using a minimum of space."
All of their new models are on display at the Yamaha booth until Jan. 29, 2023 at the Toronto International Boat Show at the Enercare Centre.
The new XTO Offshore 450, F200/F150 integrated steering models and the new Helm Master EX will be available for purchase come the spring of 2023.

Check out Yamaha's full video about all their announcements.

10 best BOATING trips, 2023 Yamaha, Boat Shows, Boating, industrial boat, Motor, new boat engine, outboards, power boating, Power Boating Canada, Toronto International Boat Show, Watersports, Yamaha 10 best BOATING trips, 2023 Yamaha, Boat Shows, Boating, industrial boat, Motor, new boat engine, outboards, power boating, Power Boating Canada, Toronto International Boat Show, Watersports, Yamaha