The Formula 457 Center Console will be your offshore adventure destination! Announcing at the Fort Lauderdale Boat Show and debuting at the Miami International Boat Show, the 457 Center Console Fish and Sport models will again push the boundaries of design, engineering and construction in the offshore center console world, celebrating the finish and amenities of Formula's renewed entry into the center console market.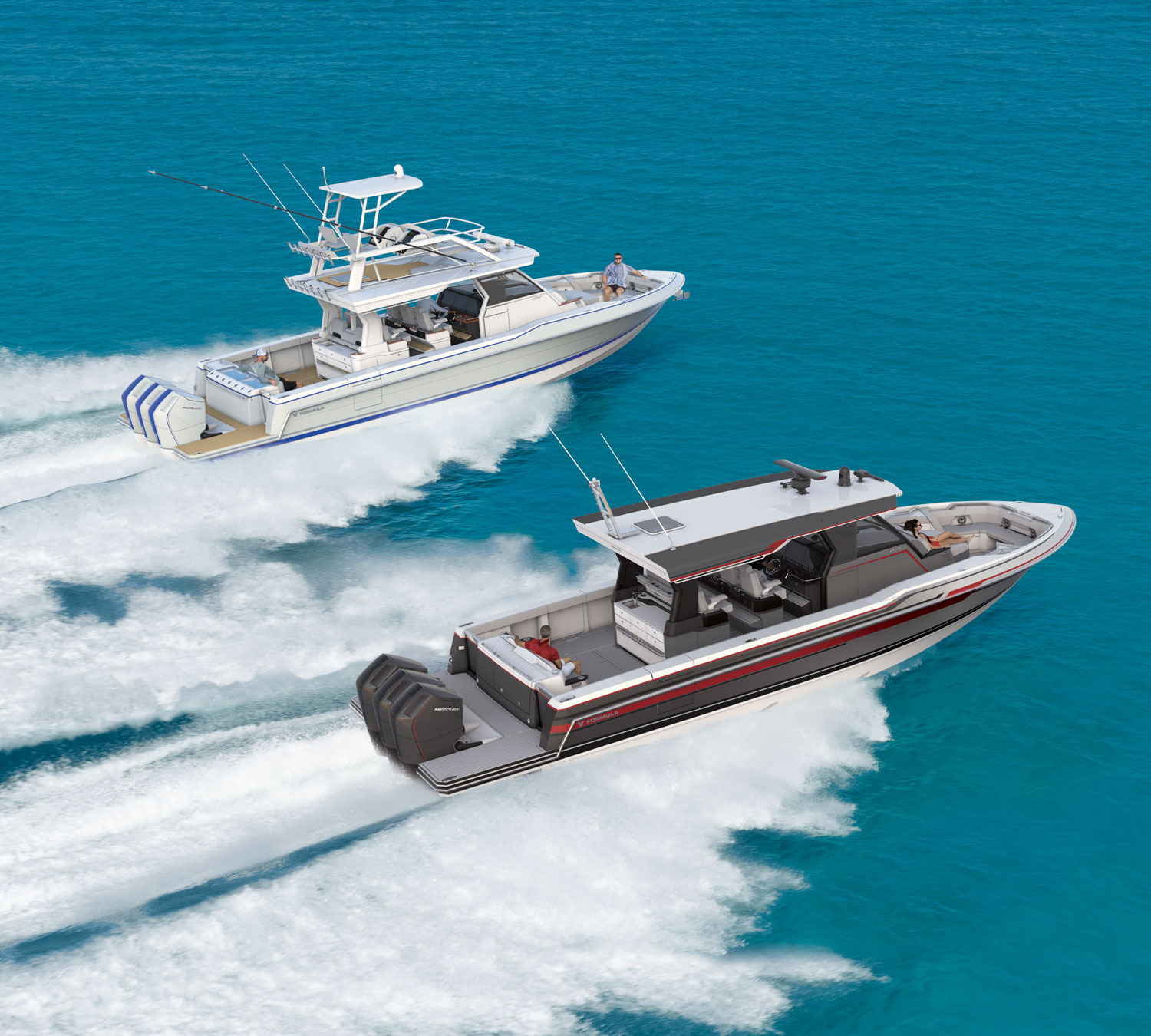 The center console world — media, builders, and consumers alike – were stunned and impressed by Formula's recent introduction of the 387 Center Console Fish and Sport models, proving the company's commitment to consumer satisfaction by researching, designing, and executing the ultimate in performance, ergonomics and amenities to the center console market. At 45'7" with a 13'9" beam, and powered by triple Mercury 600 Verados, the Formula 457 will impress all comers.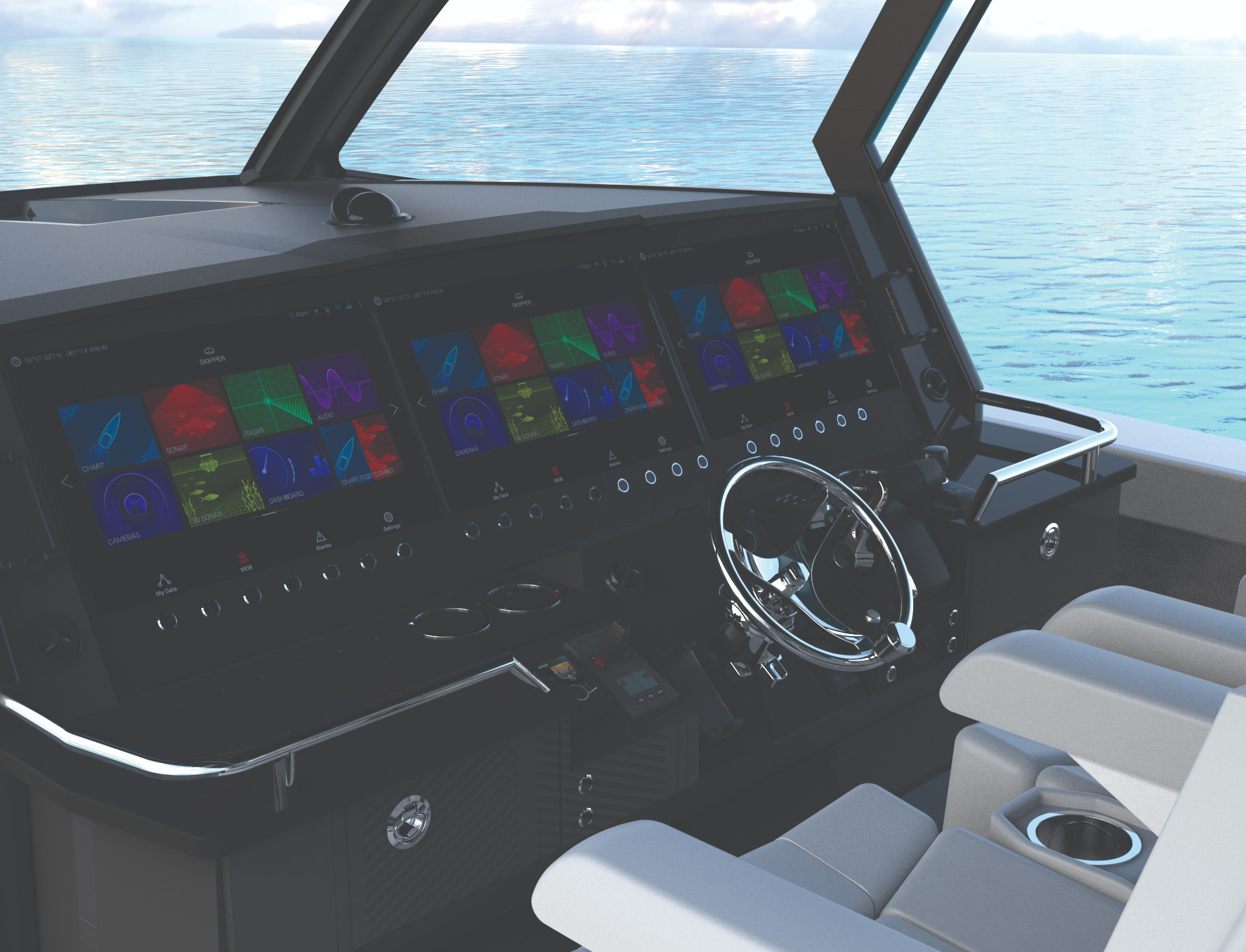 Built to your preference, from hard-core fish to upscale sport cruising, or a little of both, the 457 will match your boating style. Opt for foldaway aft seating and pressurized bait-wells for a fishing battlewagon or a sculpted aft lounge and spacious swim platform for sporting adventures – we will build a boat to suit your wants and needs. Fish or Sport, you will love the triple 22" monitor dash and air-conditioned three-position helm. You can add AC to the second row and aft-facing seating for total crew comfort. Choose the bait station/wet-bar or entertainment-ready cockpit galley to your needs. And all will enjoy the highly styled bow seating with elevated sun lounge and wraparound seating with power-adjust table.
Below, the cabin brings you 6'6" of headroom with a full aircraft galley with microwave, fridge, sink and abundant counter and cabinet space, as well as U-lounge seating with a table for dining or entertaining, convertible to a two-person berth. A well-appointed, spacious head features a separate, stand-up shower.
Join us at FLIBS to learn more about this elite game-changer. Then, make plans to climb aboard the first 457 in Miami. You will love what you see – we can't wait to impress you.
The all-new Formula 457 Center Console—Make it Your Destiny!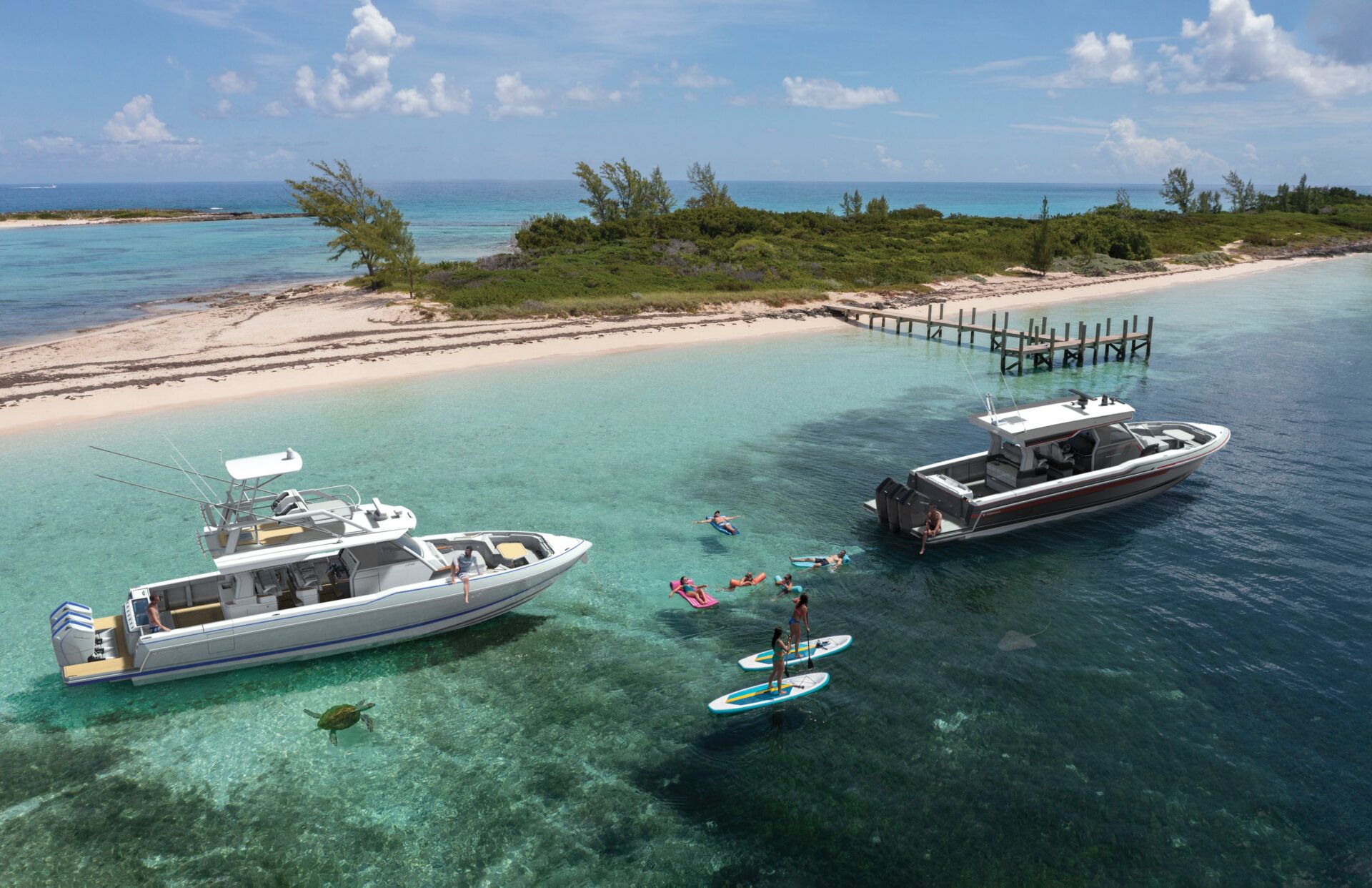 Adventure Boating, boat design, boat features, Boating, Boating Enthusiasts, boating experience, center console boats, Console Boating, fast boats, fishing boats, Formula boats, Formula Center-console, High-End Boats, High-Performance Boats, High-Speed Boats, luxury boats, luxury yachts, Marine Craft, marine engineering, Marine Engineering Marvels, marine industry, marine leisure, Marine leisure activities, Marine Leisure Pursuits, marine technology, Maritime Engineering, Nautical Design, Nautical engineering, Nautical Engineering Excellence, Nautical Lifestyle, Nautical Recreation, Ocean Exploration, Oceanic Adventures, offshore boating, Open Water Cruising, Performance Vessels, powerboats, Premium Boating Experience, Premium Watercraft, recreational boating, sea voyages, Sleek Design, Speed and Style, Speed Boats, Sport Fishing, water sports, watercraft innovation, Watercraft Performance, Yachting Adventure Boating, boat design, boat features, Boating, Boating Enthusiasts, boating experience, center console boats, Console Boating, fast boats, fishing boats, Formula boats, Formula Center-console, High-End Boats, High-Performance Boats, High-Speed Boats, luxury boats, luxury yachts, Marine Craft, marine engineering, Marine Engineering Marvels, marine industry, marine leisure, Marine leisure activities, Marine Leisure Pursuits, marine technology, Maritime Engineering, Nautical Design, Nautical engineering, Nautical Engineering Excellence, Nautical Lifestyle, Nautical Recreation, Ocean Exploration, Oceanic Adventures, offshore boating, Open Water Cruising, Performance Vessels, powerboats, Premium Boating Experience, Premium Watercraft, recreational boating, sea voyages, Sleek Design, Speed and Style, Speed Boats, Sport Fishing, water sports, watercraft innovation, Watercraft Performance, Yachting