115-150-250SS Outboards Are A Hit With Consumers!
Suzuki Canada continues to grow their marine division, and late last fall put significant investment into three brand new booths for the main consumer winter boat shows: Toronto, Vancouver and Montreal," said Dave Ingram, Assistant Manager, Marine Products, in a recent interview.
"The SS series of outboards are a phenomenal product and a natural fit to bring into the Canadian market."
The 250SS outboard is based on the 245.6 cu. in. (4,028cc) four-litre block complete with forged pis-tons.  The upper portion of each piston is treated with an alumite coating that increases heat resistance. A resin coating applied to the piston skirt improves resistance to wear and reduces friction.  The 250SS is available only in a 20" shaft length and as such it is aimed at the bass boat, performance boat, and the larger pontoon boat market where displacement is an asset. Suzuki's advanced Variable Valve Timing (VVT) provides this engine with the torque needed to boost low- to mid-range acceleration by adjusting the intake valve timing, allowing intake valves to open before the exhaust valves are fully closed. This process creates a momentary overlap in the timing where both sets of valves are open. With VVT, this overlap can be increased or decreased by altering intake timing with the camshafts to optimize timing for low- and mid-range operation.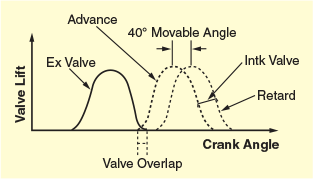 The 150SS outboard is that middle of the range go-to engine based on an inline four-cylinder DOHC powerhead with a 174.9 cu.in. (2,867cc) displacement–one of the largest in the four-stroke, four-cylinder category.  The powerhead incorporates a multi-stage induction system to enhance engine performance by changing the length of intake manifold pipes according to engine speed. The system utilizes two intake manifold pipes per cylinder, one for operating at low engine speed and another for operating at high. It's available for both 20" and 25" transoms.  "Suzuki is an engineering company, we are all about constantly making the product better," said Dave Ingram.
The 115 model is one of Suzuki's top selling models globally, surpassed only by the 2.5hp portable (the light-est and most fuel efficient portable outboard in its class).  The 115SS features a 124.7 cu.in. (2,044cc) DOHC 16-valve high performance Big Block engine and an optional Troll Mode System. When the system is engaged, engine speed is controlled with an independent control switch that adjusts engine revs in 50rpm increments over a range that spans from idle to 1,200rpm giving the operator ultimate control.
All three SS models take advantage of Suzuki's "Big Block" displacement engines. All three also feature Suzuki's unique off-set driveshaft layout.  Suzuki was the first outboard manufacturer to offer an off-set driveshaft that moves the powerhead farther forward on the transom, changing the centre of gravity and reducing vibration.  It also affords a two-stage gear reduction – reducing the gear ratio at the powerhead, and reducing it again in the lower unit.  Together, these Suzuki innovations deliver a powerful hole shot and an exhilarating mid-range punch. Add in the multi-point sequential electronic fuel injection, and all three engines deliver great fuel economy as well.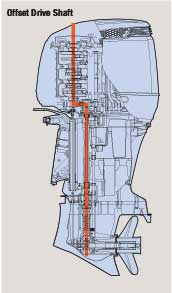 One of the events Suzuki will be participating at this coming summer to bring these new engines to the public is the Alberni Valley Regatta Association's (http://www.albernivalleyregatta.com/) annual regatta this coming July 15-17 in Sproat Lake Provincial Park, just northwest of Port Alberni, B.C.
"The event will feature Suzuki representatives and our outboard engines in support of our local dealer Breakers Marine.  One of their customer's boats fitted with the Suzuki 250SS will be featured in the Time Trials event, and that boat has been clocked at 110mph! We'll see if he can beat that this year," said Ingram.
The event also showcases and Show and Shine, a Poker Run and the ever popular Bathtub Race and draws a crowd from the entire Alberni Valley region.
"The 115-150-250SS outboards are going to be a real hit with the Canadian Consumer," said Ingram, "we outsold our expectations in 2015, and coming off an incredible winter boat show season, we are on track to do a double digit increase for 2016."  Ingram added, "The educated consumer is showing up in our dealers showrooms and saying they want these engines – both in the repower market, and as spec'd OEM equipment on boat-motor packages."
For more information visit www.suzuki.ca