The second annual Sunseeker on Show revealed the exciting new performance model.
Visitors to the second annual Sunseeker on Show witnessed an icon return to home soil in a phenomenal indoor display. The brand-new client exhibition space, conceived by Sunseeker, proudly presented the Superhawk 55 for exclusive viewings during the five-day VIP event.
Sean Robertson, Sales & Marketing Director at Sunseeker International, commented:
"We were thrilled to host the UK Debut of the Superhawk 55 at the home of Sunseeker. Together with our largest distributor, Sunseeker London Group, we presented this instant classic in one of Sunseeker's original production facilities. The Superhawk 55 was in great company, with a further eight exceptional Sunseeker yachts on display."
Christopher Head, Group Sales Director at Sunseeker London Group, added:
"Sunseeker on Show 2023 was a great opportunity to welcome our clients and friends to the heart of Sunseeker in Poole. For many, it was the first time they have witnessed the new Sunseeker Superhawk 55 in person, and also witnessed the impressive extension of the Sunseeker Showcase facility, in which we are extremely proud of."
In addition to viewing a fleet of new Sunseeker yachts, visitors experienced world-class hospitality from Sunseeker London Group and partners, including Porsche, Fliteboard, SeaBob, MOET and Volvo Penta.
See the all-new Superhawk 55 next as she embarks on a Mediterranean Tour at the Palma International Boat Show from 27 – 30 April 2023.
For more information, please visit Sunseeker.com.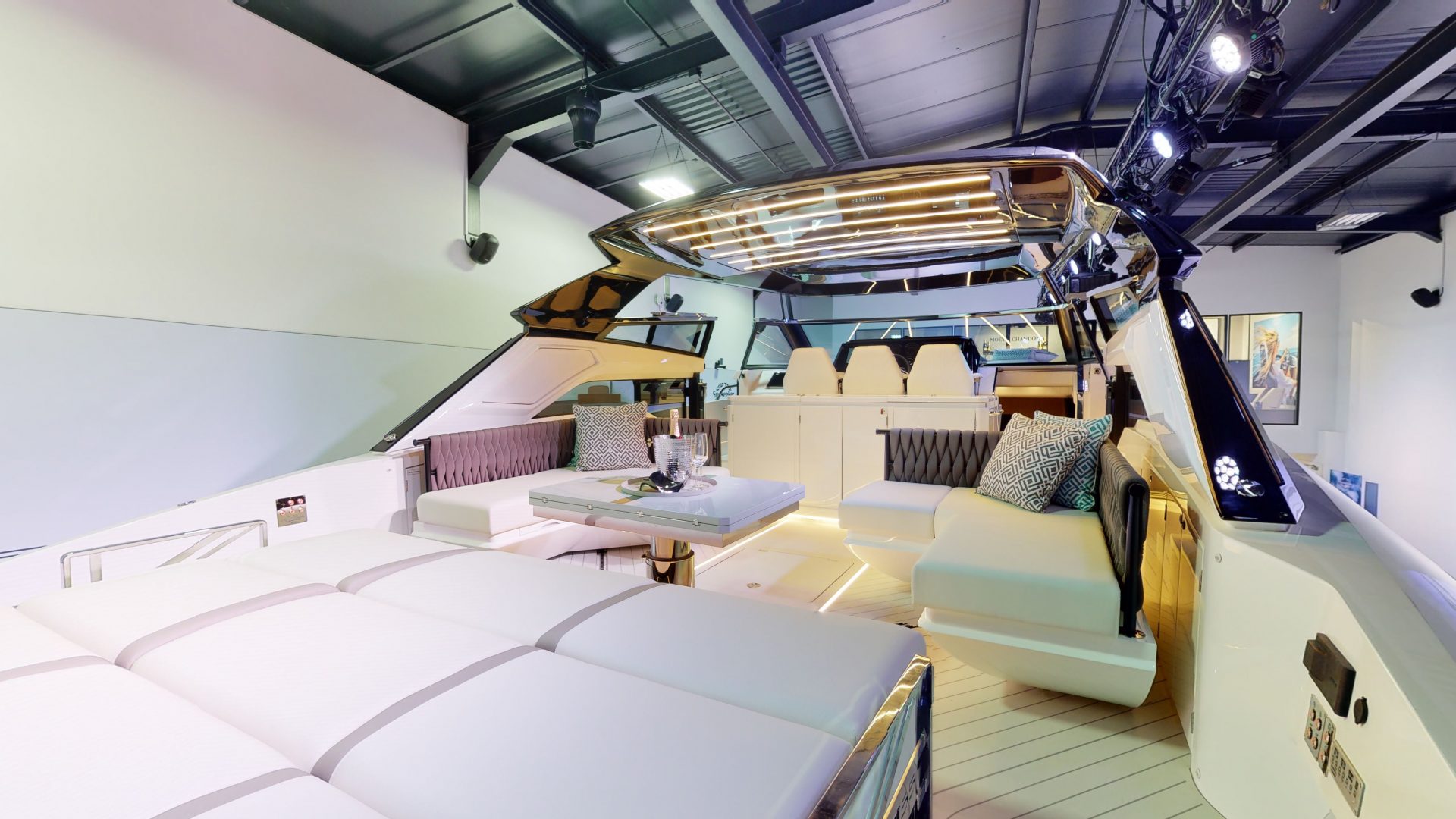 2023, 2023 boats show, 55, Boat Shows, international, london, marketing, new boats, new yachts, seabob, Sunseeker, superhawk, united kingdom, Volvo, Volvo-Penta, Yachts 2023, 2023 boats show, 55, Boat Shows, international, london, marketing, new boats, new yachts, seabob, Sunseeker, superhawk, united kingdom, Volvo, Volvo-Penta, Yachts