A playful and social way to enjoy the water.

Hop aboard the Geneva Sport pontoon by the brand SunChaser for a perfect day of active family fun (including watersports! Pull a skier or tuber) or a smooth sunset cruise with your significant other. The boat can accommodate 11 of your favourite people, so it is a great choice for entertaining. Everyone will be comfortable as you glide across the water.
The Geneva series, which replaced the Classic series, offers a combination of comfort, plenty of attractive standard features, and reliability for an affordable price. The boat is designed with black rails and colour accented furniture, giving this pontoon a sporty look and feel. The Gucci-Verona steering wheel provides a touch of style. It has standard wrap-around front and rear lounges for great comfort and entertaining. You can watch your friends tubing, water skiing, or take in the beautiful view of the water. For the captain, side-by-side low-back captains' chairs slide, swivel, and recline. A fully loaded fiberglass console with storage is the ideal place to store that extra life jacket.
Don't want to catch some rays? The 8'6" power Bimini top, controlled at a push of a button, offers some shade from the sun when needed. Kicker KMC10 stereo with Bluetooth and speakers allow you to listen to some tunes at the sandbar or cruising the islands.
Popular optional accessories include a porta-potty, cooler table, subwoofer, depth gauge, and a PTS tube.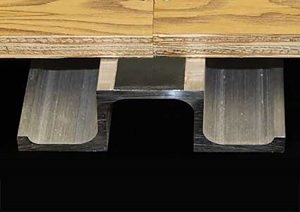 Popular add-on options including the X-Treme PR25 Performance Package for $9,786 U.S. Sea Weave flooring for $1,995 U.S. Also an upgraded stereo with rear-facing speakers is available for $1,184 U.S.
The SunChaser name is backed with pride and excellent craftsmanship. It rides on the incredible strength of Hat- channel construction. With more cross channels than many others in their class. The transom area is supported with up to 3/16 construction. This is what allows the SunChaser transom to handle the torque delivered by the many competitive engine builders and their crusade of more and more power delivery.
If you're looking for a playful and social way to enjoy the water. It's a must to visit your SunChaser dealer and see the Geneva 22 all decked out.
Specifications
Sunchaser Geneva 22 LR DH Sport
LOA:                               22' 10"
Max HP:                        150 hp
Max Persons:               13
Max Third Tube HP:  250
Fuel Capacity:              38 gal
Tube diameter:            25"
Approx MSRP:            $61,940 with a Mercury 115 4S (No Trailer)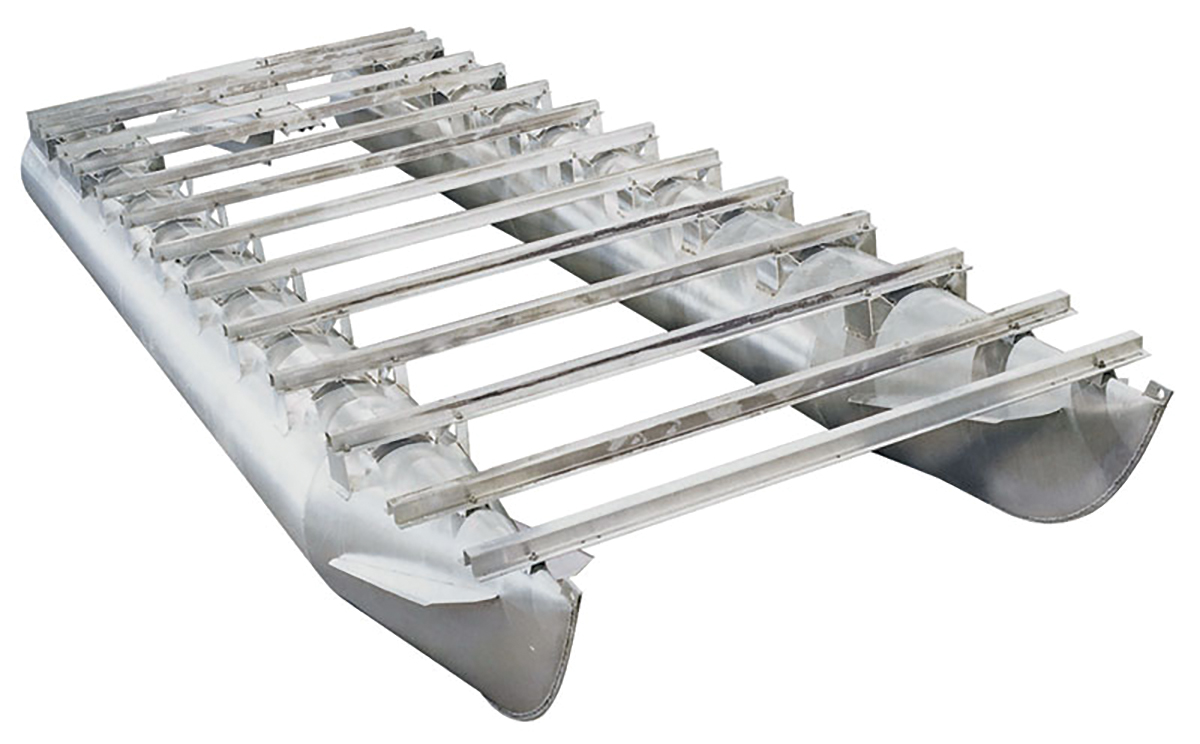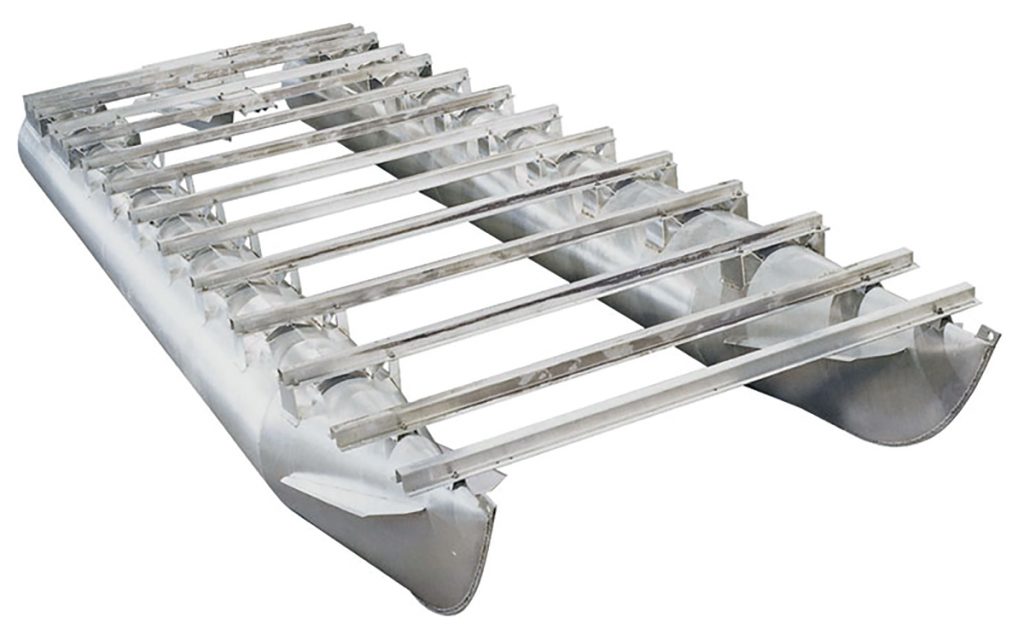 Bimini top, boat test, Geneva 22, outboards, Pontoon, Sun Chaser, SunChaser, SunChaser Dealer, SunChaser Geneva 22 LR DH Sport 2022, swim platform, TUBING, water skiing, Watersports Bimini top, boat test, Geneva 22, outboards, Pontoon, Sun Chaser, SunChaser, SunChaser Dealer, SunChaser Geneva 22 LR DH Sport 2022, swim platform, TUBING, water skiing, Watersports