In this article, we'll provide a glimpse into the months ahead. This video comes from Zenon Bilas and his 45 years' experience in wake sports.
Writing for us and Poker Runs America for many years, Mr. Bilas is Ski Editor and Test Driver from our Florida office. He is also a wake sports world champion.
Mr. Bilas has shared a clip of his recent training session. He is focusing on 2021 competitions that will include the USA Barefoot Water Ski Championship. He writes below.
In this video, I am working on the slalom event, which requires me to cross the boat's wake as many times as possible in 15 seconds. I am being towed at 43 mph by a Sanger DX II powered by a 5.7L MerCruiser inboard engine.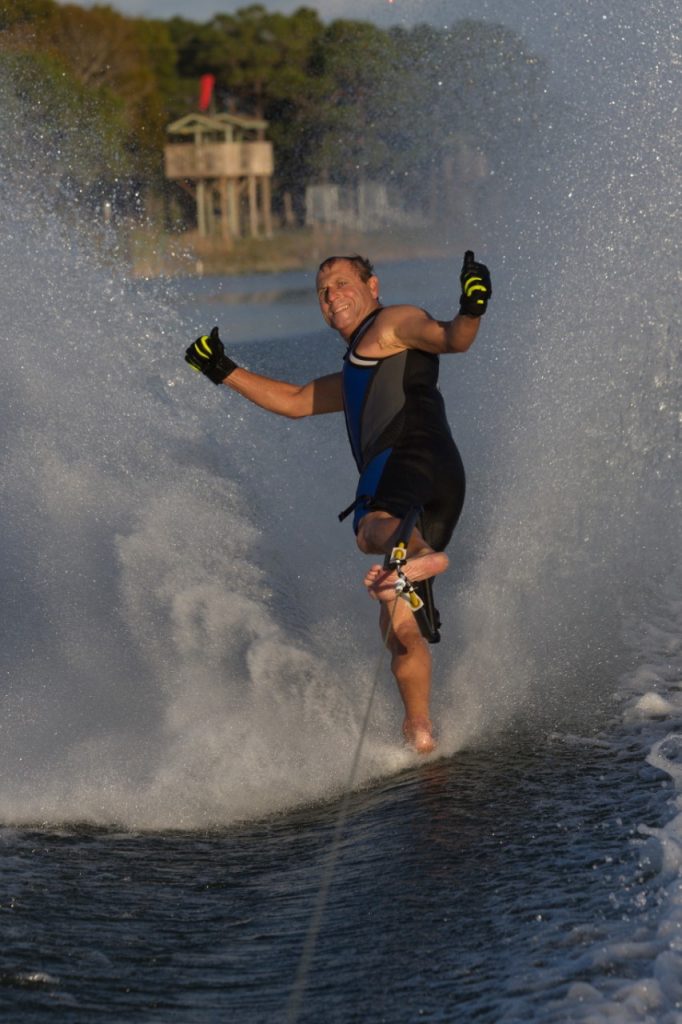 I have been engaged in wake sports for 45 years (competing, coaching, and speaking). Wake sports are an excellent way for the entire family to stay fit and have fun. The boating industry has an opportunity to cultivate the recreational wake sports market.

To schedule Mr. Bilas for public speaking – or for more information on his accomplishments – click here.

2021, Wake sports, World Champion, Zenon Bilas 2021, Wake sports, World Champion, Zenon Bilas