One of the easiest things to damage over the winter storage season is the boat antenna.  Even under the most punishing of weather conditions, Shakespeare® Phase III™ marine antennas deliver serious performance, outpacing the competition. Backed by an industry-leading eight-year warranty, the Phase III line of professional-grade VHF, AIS, HF/SSB and AM/FM models are ideal for commercial vessels and offshore sportfish, as well as coastal and blue-water yachts.
Rivaling the look and quality of the industry's finest stainless steel fishing and deck accessories, Phase III ferrules install easily with standard 1" 14 thread mounts or U-bolts. Shakespeare's SO-239 connector eliminates coax rerouting and enables quick removal for storage or passing under low structures. The Phase III 12-sided faceting prevents shaft rotation and potential cable shearing.
Shakespeare's high-strength fiberglass radomes are unsurpassed in the industry. Phase III antennas have silver-plated elements for maximum electrical efficiency. Stranded tinned copper inner conductors deliver peak signal strength and an Ethafoam spacer system isolates the radiators from vibration and moisture for a long, reliable service life.
Three VHF antennas are offered in 4', 8' and 18' lengths with 3dB, 6dB and 8dB gain, respectively. The 4' AIS model has a 3dB gain and the 18' HF/SSB handles 1kW output power. Two AM/FM units are available in 4' and 8' lengths. Prices for Shakespeare Phase III antennas start at $269.95.
For more information visit www.shakespeare-ce.com/marine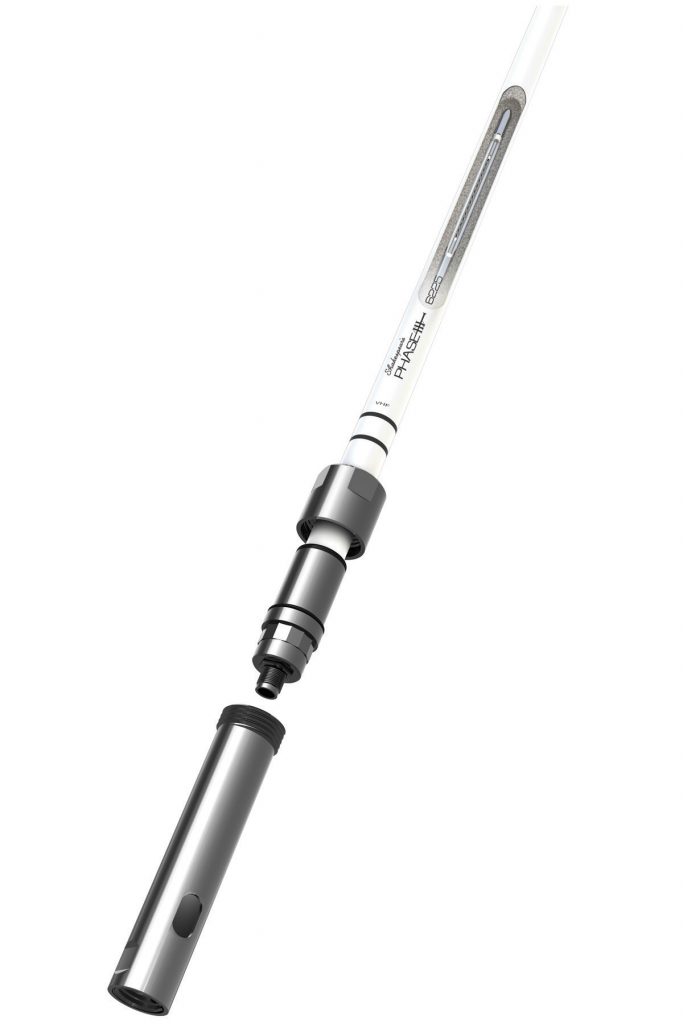 accessories, best boat, Best boat buying website, best boat marina website, best boat travel website, best place to rent a boat, boat accessories, boat angler, boat boondocking, boat buyers guide, boat camper, boat camping, boat dealers, boat DIY, boat Fishing, boat Fixer, boat Home, boat information, boat insurance, Boat Maintenance, boat marinas, boat marinas in Alberta, boat marinas in BC, boat marinas in Canada, boat marinas in Manitoba, boat marinas in Saskatchewan, boat marinas in the USA, boat marinas near me, boat products, boat rentals, boat repair, boat road test, boat sharing, boat sites near me, boat supplies, boat Tech, boat tips, boat touring, boat trade, boat Travel, boat traveling, boat travelling, boat vacation, boat vacation cost, boat websites Canada, boating Canada, Boating Canada's Boat Lifestyle Magazine, Boating Lifestyle Magazine, boating website, Canadian marina websites, expert boat information, find a boat dealer, gear, how much does a boat cost, how much does marina cost, how to choose a boat, how to drive a boat, marina products, marina supplies, motor boat, power boating magazine, top boat website, used boat reviews accessories, best boat, Best boat buying website, best boat marina website, best boat travel website, best place to rent a boat, boat accessories, boat angler, boat boondocking, boat buyers guide, boat camper, boat camping, boat dealers, boat DIY, boat Fishing, boat Fixer, boat Home, boat information, boat insurance, Boat Maintenance, boat marinas, boat marinas in Alberta, boat marinas in BC, boat marinas in Canada, boat marinas in Manitoba, boat marinas in Saskatchewan, boat marinas in the USA, boat marinas near me, boat products, boat rentals, boat repair, boat road test, boat sharing, boat sites near me, boat supplies, boat Tech, boat tips, boat touring, boat trade, boat Travel, boat traveling, boat travelling, boat vacation, boat vacation cost, boat websites Canada, boating Canada, Boating Canada's Boat Lifestyle Magazine, Boating Lifestyle Magazine, boating website, Canadian marina websites, expert boat information, find a boat dealer, gear, how much does a boat cost, how much does marina cost, how to choose a boat, how to drive a boat, marina products, marina supplies, motor boat, power boating magazine, top boat website, used boat reviews