Cigarette Racing just unveiled their explosive new 52' Thunder in Miami, FL. which they call "The Future of Luxury-Performance Center Consoles".

By: Jarrett Matthews
Cigarette Racing Team, a renowned name in the powerboating industry, has once again made waves by revolutionizing the offshore center console market with their extraordinary new 52-foot model. This latest addition to their lineup boasts not one, not two, but a staggering six 500-HP outboard engines.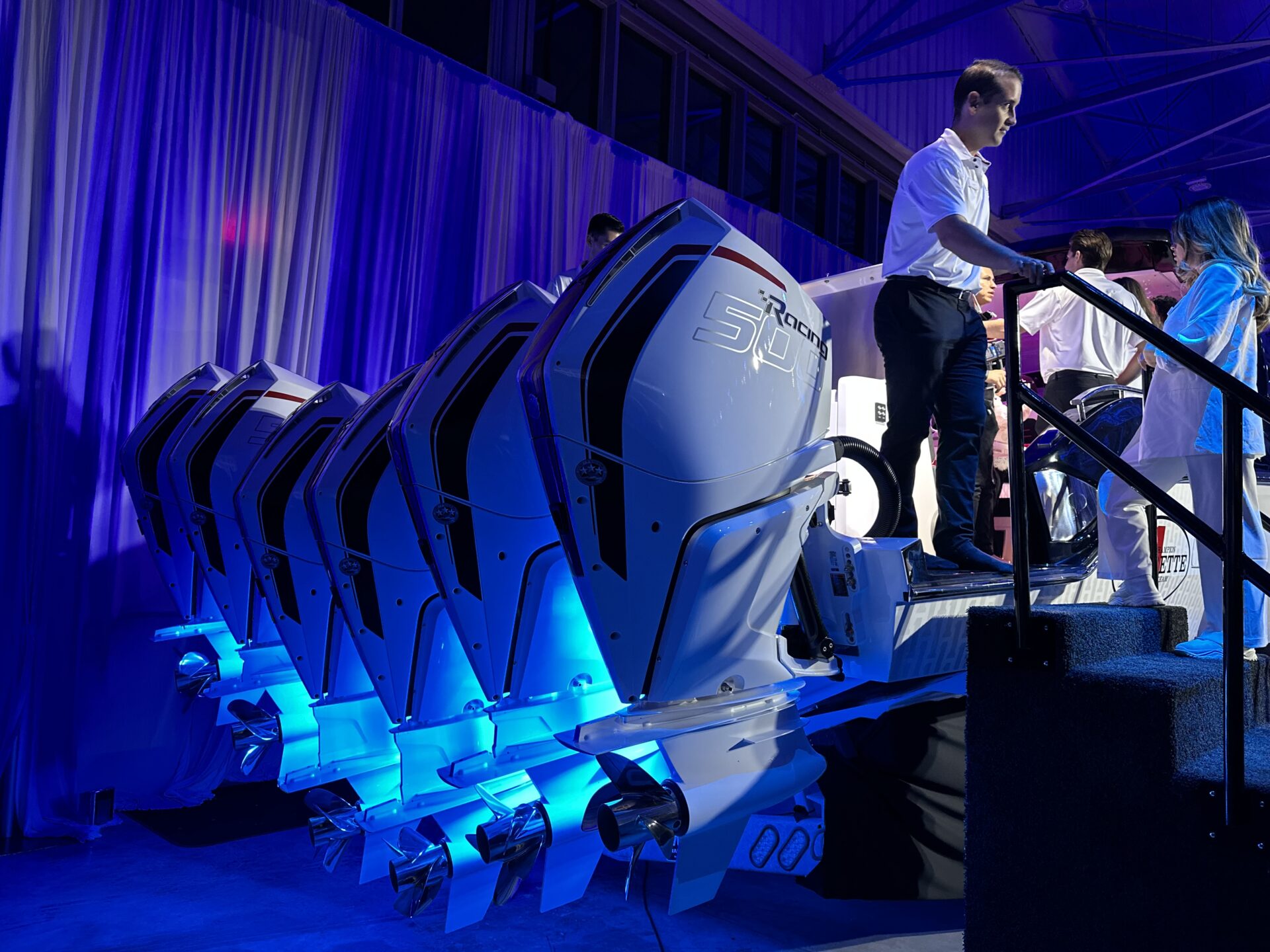 The introduction of these six 500R engines from Mercury Racing represents the cutting edge of powerboat technology. Just recently unveiled in Charleston, South Carolina, these high-performance engines perfectly complement the beastly nature of Cigarette's 52-foot center console.
Power Boating Canada, Poker Runs America and Center Console Life were invited to come cover the event and share this incredibly exciting news.
For decades, Cigarette Racing has been synonymous with excellence and dominance in the powerboating world. Their commitment to innovation, speed, and superior craftsmanship has propelled them to the forefront of the industry. With the launch of the 2024 model, Cigarette is building upon their already illustrious legacy, pushing boundaries and redefining what is possible in the realm of powerboating.
Enthusiasts and boating aficionados eagerly anticipate the arrival of the new 52′ Thunder, knowing that it will deliver an unrivalled experience on the water. This vessel exemplifies the fusion of power, style, and technological prowess that has become synonymous with the Cigarette Racing brand.
As Cigarette continues to push the envelope, they solidify their position as a trailblazer and trendsetter in the powerboating world. The 2024 52′ Thunder is a testament to their unwavering dedication to innovation, and it promises to captivate boating enthusiasts with its unmatched performance and exceptional design.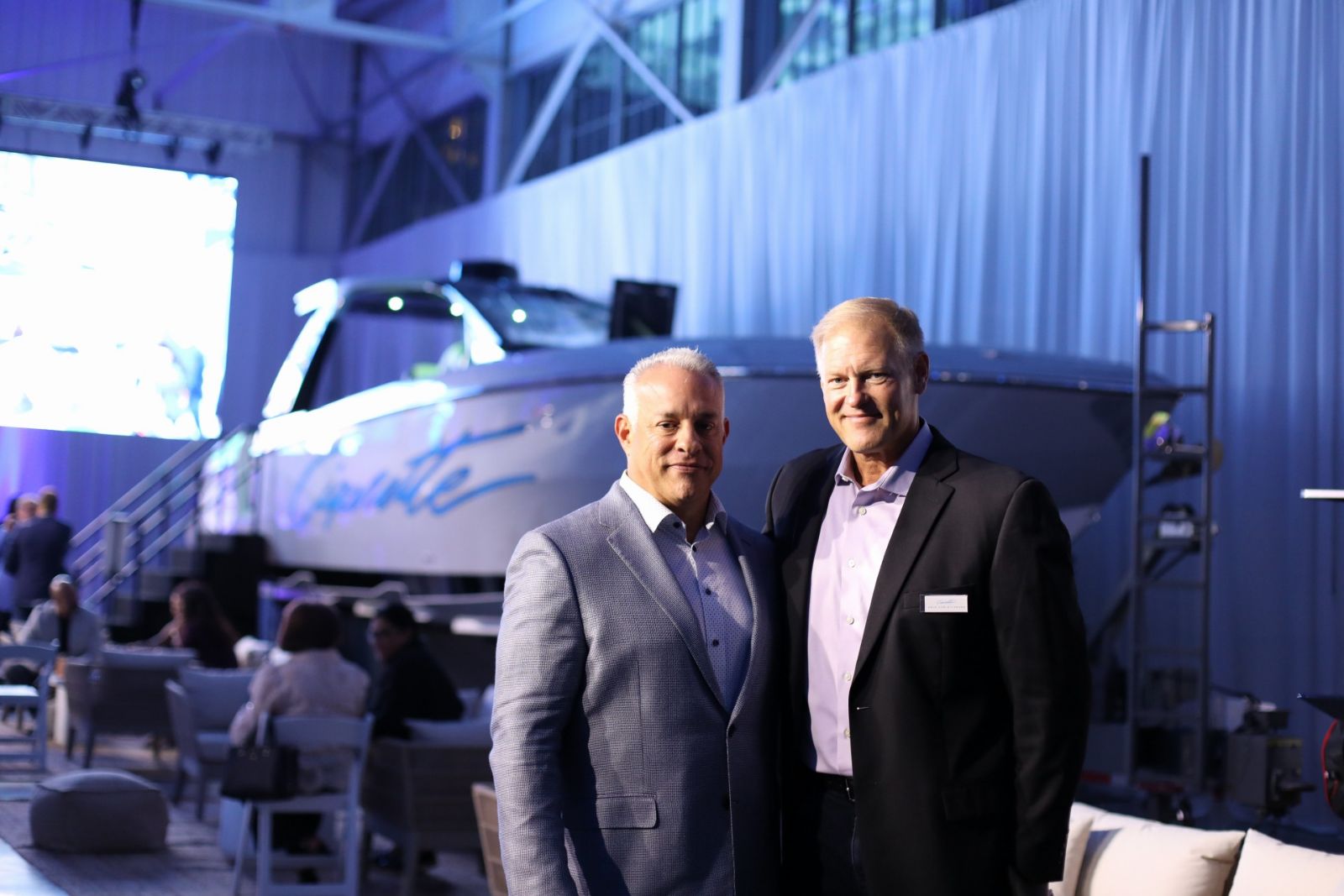 Last week, the Cigarette 42′ Auroris made a grand appearance at the prestigious Mercury Racing 50th Anniversary event. Equipped with four 500R engines, this powerboat showcased the perfect fusion of performance, and sophistication. It provided an exceptional and smooth ride, making every moment on the water a truly enjoyable experience. With meticulous attention to detail, Cigarette Racing ensured that this powerboat would deliver not only outstanding performance but also unparalleled comfort and stability.
Boating enthusiasts and industry professionals alike marvelled at the 42 Auroris and the newly revealed 52 Thunder showcased by the Cigarette.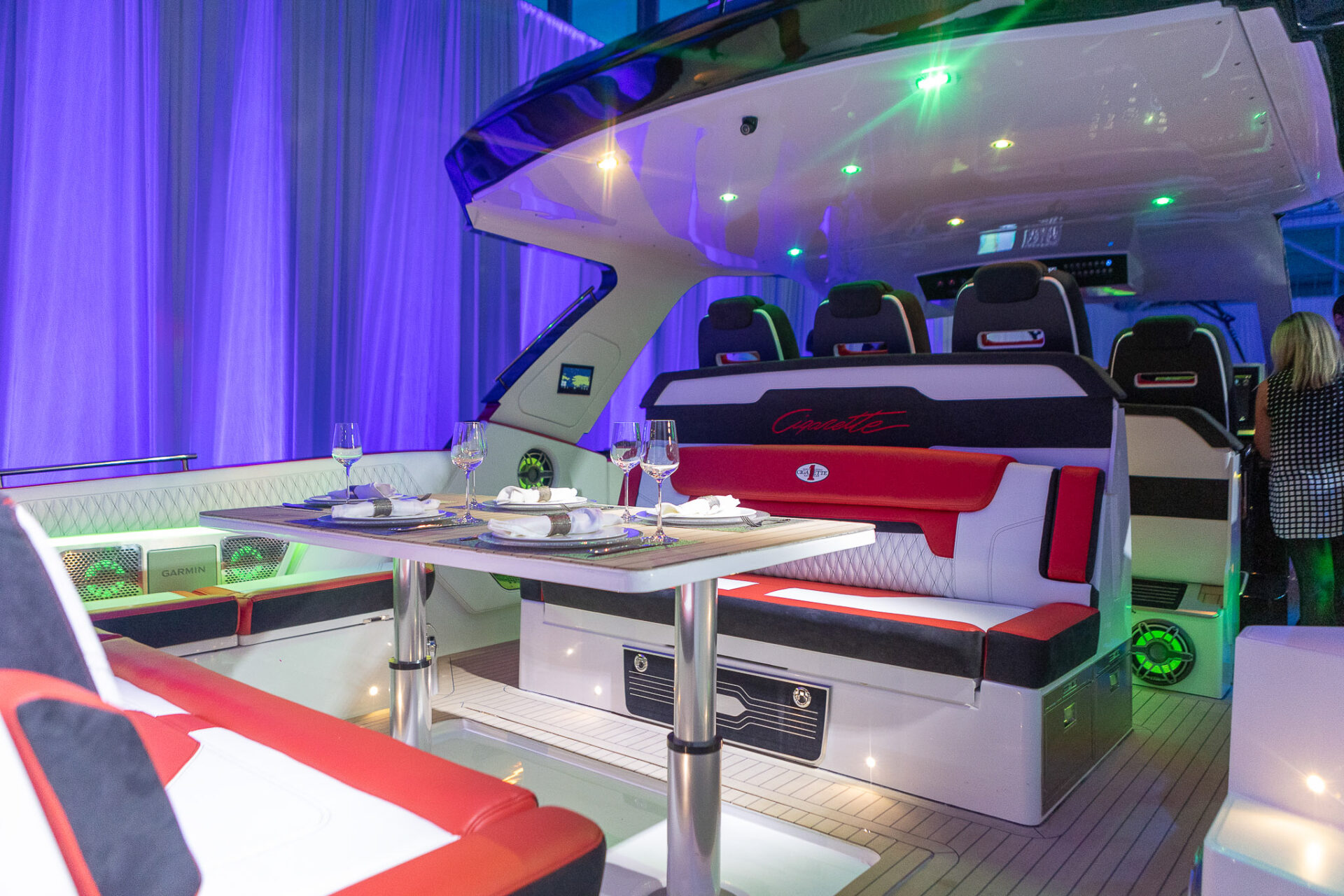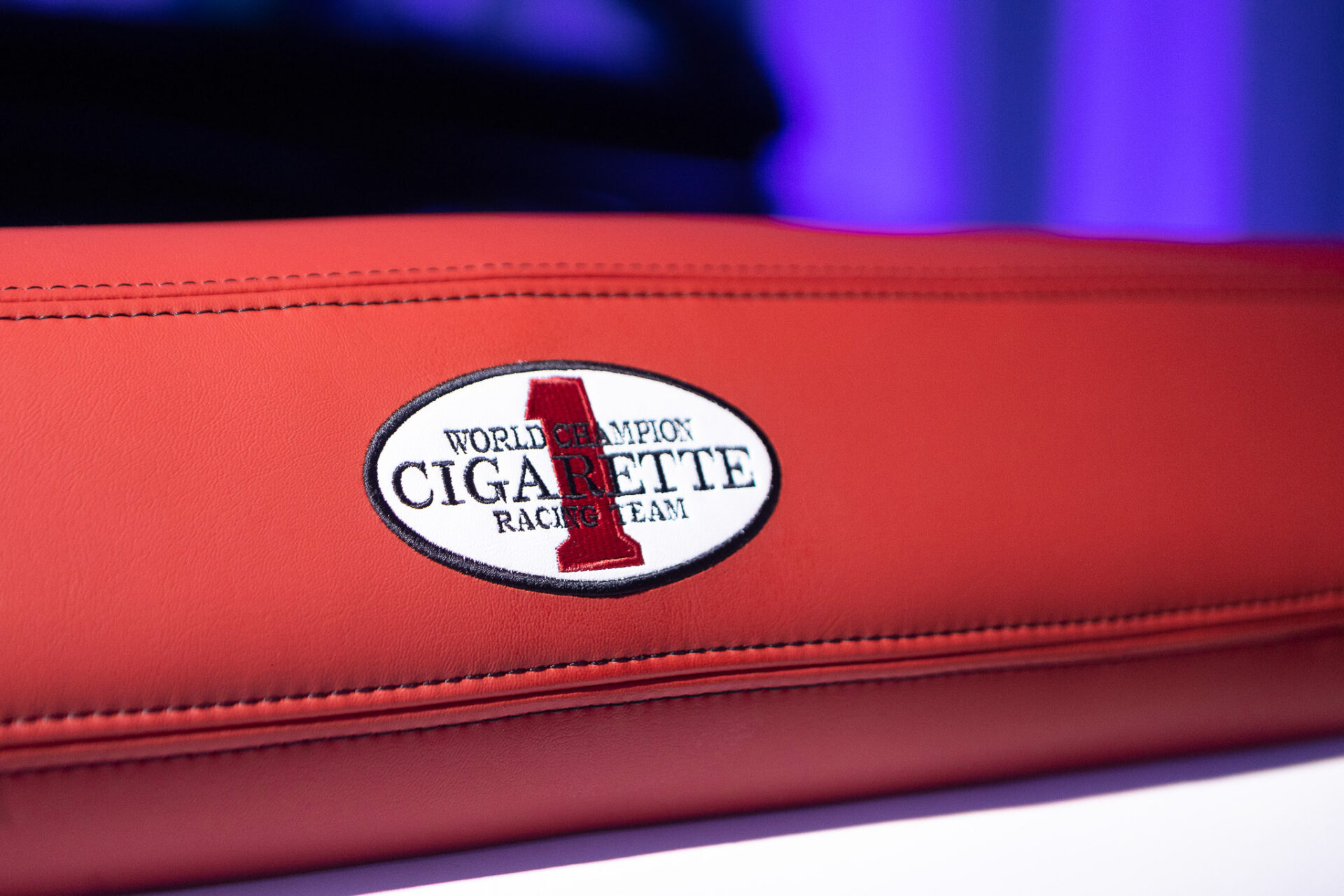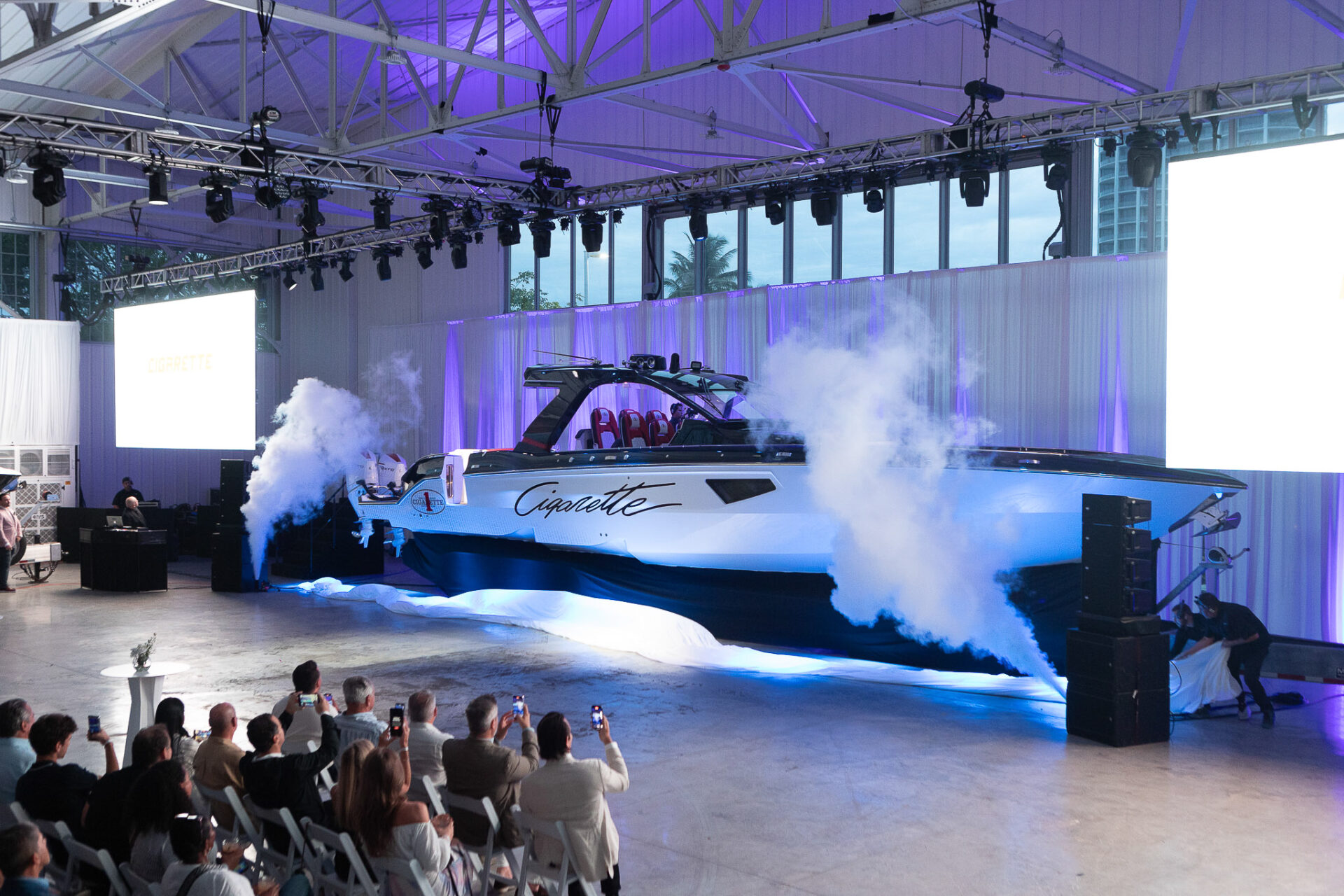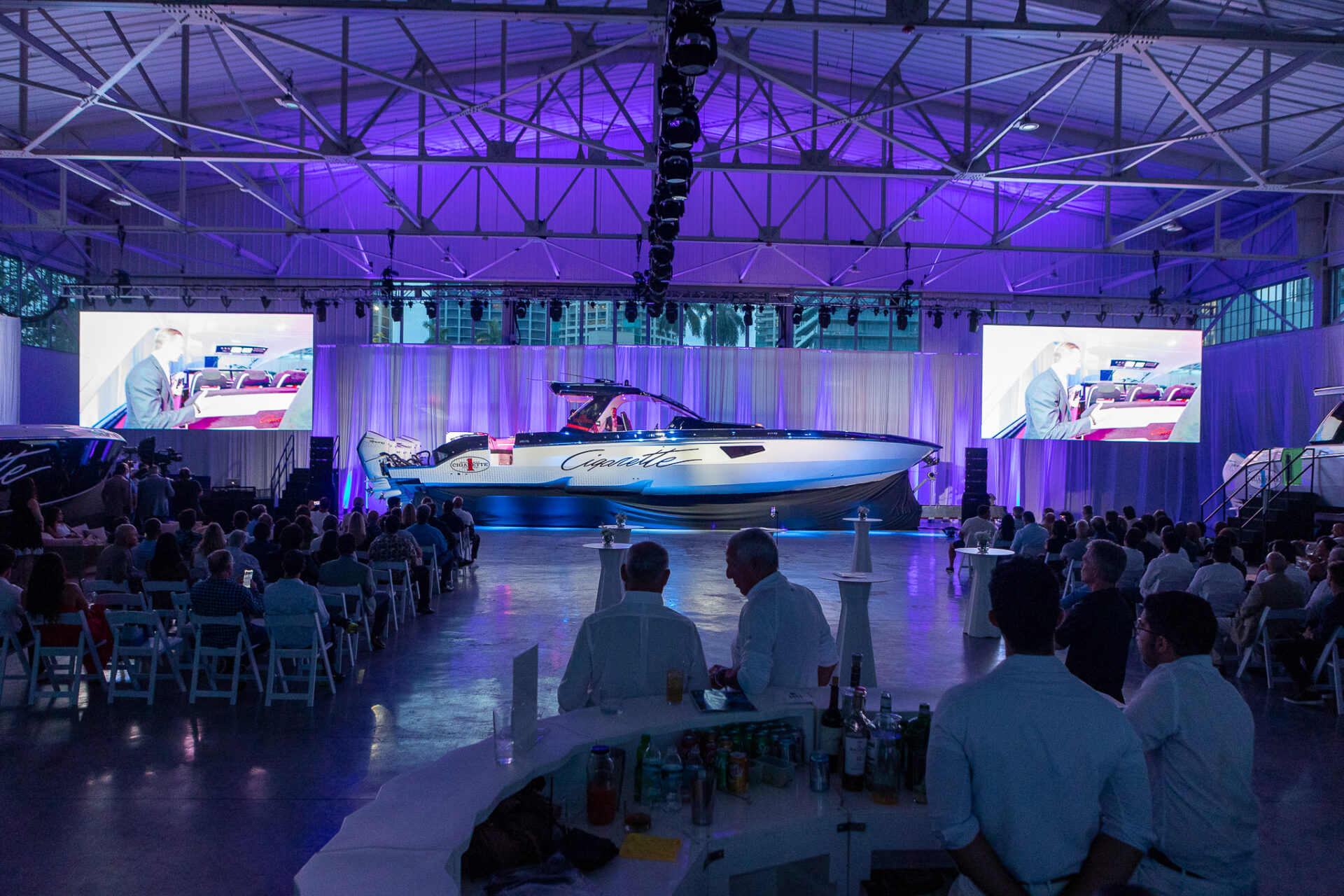 Specifications:
LOA w/o Outboards: 52′ 1″
LOA w/ Engines Down: 55′ 11″
LOA w/ Engines up: 56′ 10″
Dry Weight: 29,000 lbs
Draft: 36′ at Full Load
Deadrise at Transom: 24 degrees
Beam: 14′
Fuel Capacity: 880 gallons
To read more about the great legacy of Cigarette Racing, visit CigaretteRacing.com/1969.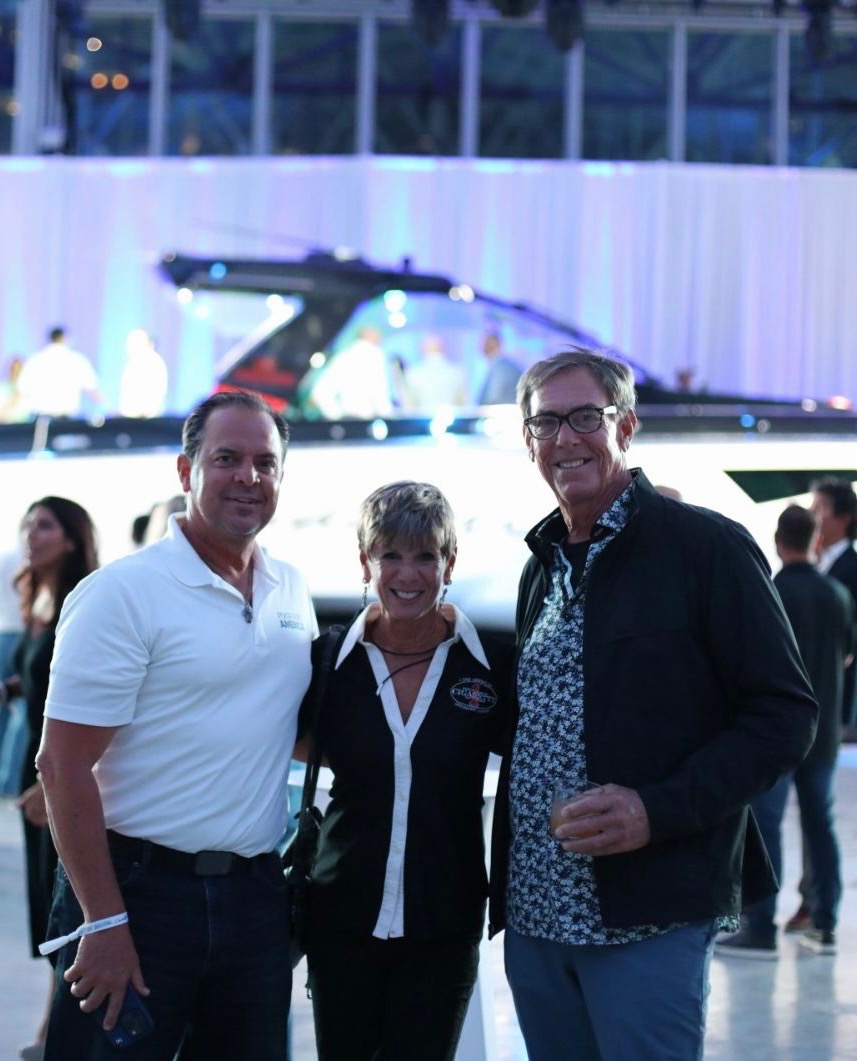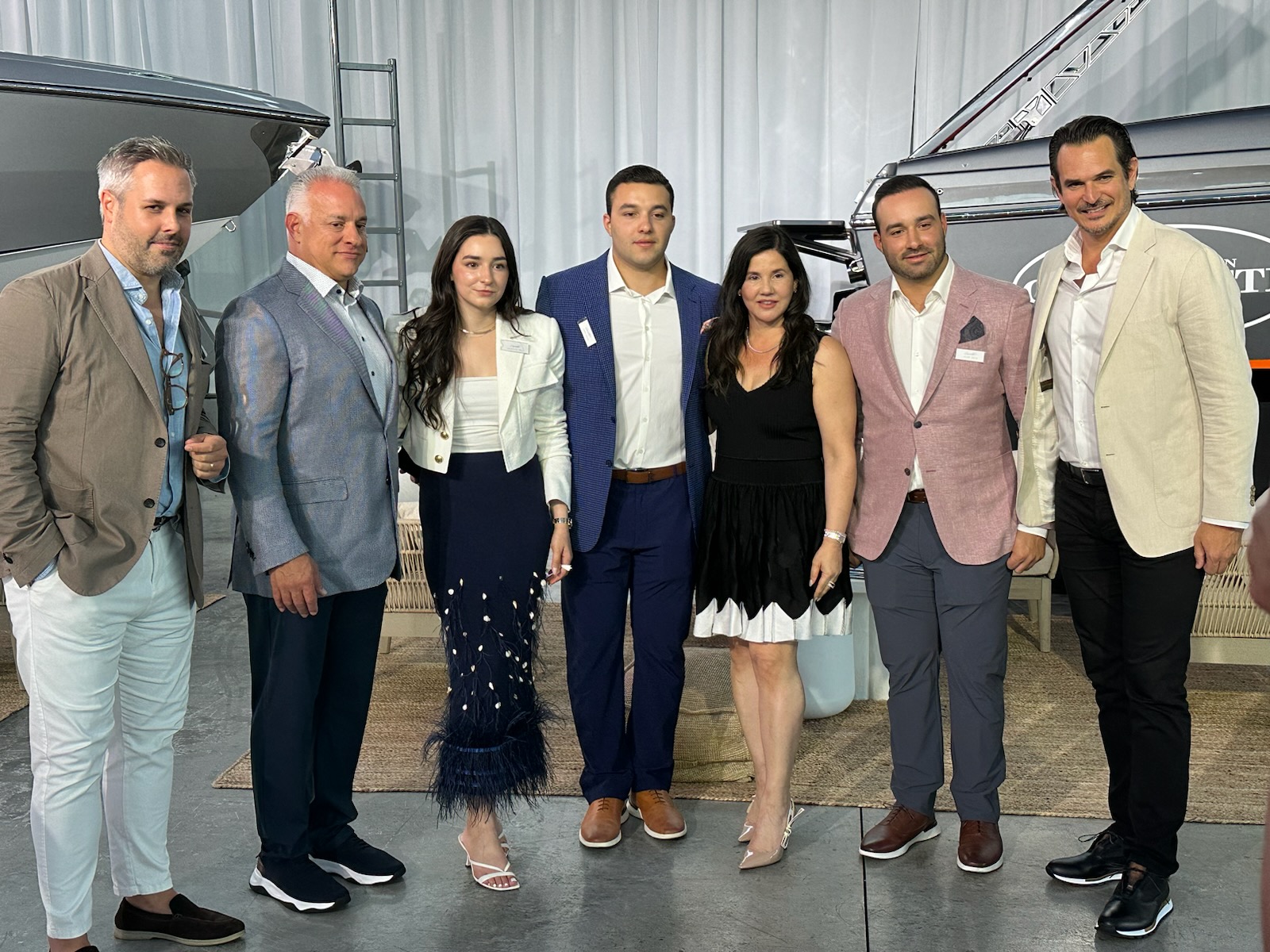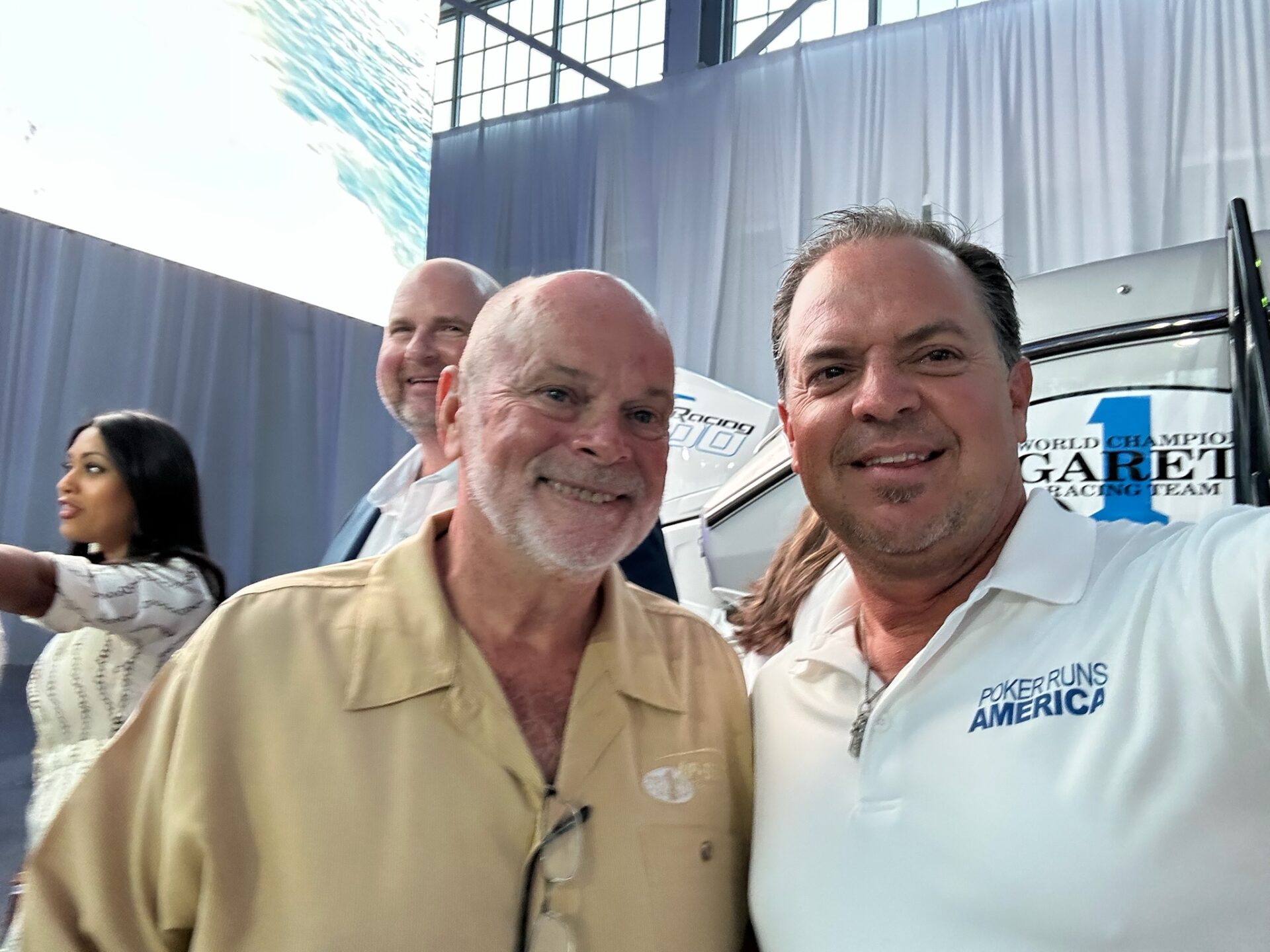 2023, 2024, 52 Thunder, best boat, boat buyers guide, boat touring, Boating Lifestyle Magazine, center console, cigarette, Florida, how to choose a boat, luxury boats, Mercury, mercury racing, miami, motor boat, new boats, News, outboards, power boating magazine, powerboats, ruiz 2023, 2024, 52 Thunder, best boat, boat buyers guide, boat touring, Boating Lifestyle Magazine, center console, cigarette, Florida, how to choose a boat, luxury boats, Mercury, mercury racing, miami, motor boat, new boats, News, outboards, power boating magazine, powerboats, ruiz