Checkmate Boats is embarking on a new journey with the help of Stax Performance Marine.
Stax Performance Marine is at the forefront of the boating industry in Canada and as the name suggests they sell performance boats and are committed to providing exceptional vessels to their valued customers.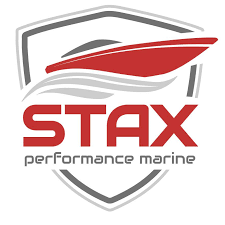 Checkmate Powerboats and its owner, Pete Caldwell, are distributing their boats through Stax Marine. Caldwell is vowing to revive the legacy brand and moving production of the boats to Washington, North Carolina. Pete grew up surrounded by experts in the performance boating world, even having worked for Reggie Fountain at the age of 14. His family is well known in the industry to say the least and they are an incredibly knowledgeable bunch.
Pete's father Jim worked alongside Reggie Fountain for many years. Jim also helped design Donzi's 38 ZRC hull and to tool the ZR hulls in the early 2000's.
It is wonderful to see high-performance boating in Canada and even better to see the owners of these great companies participating in the sport as well. Pete and the owners of Stax, Alex Decristoforo and Stan Vandervliet, all live and breathe the sport that they do business in and that is certainly a recipe for success. The amalgamation of expertise and resources enabled Stax Marine to introduce ground-breaking models to their lineup.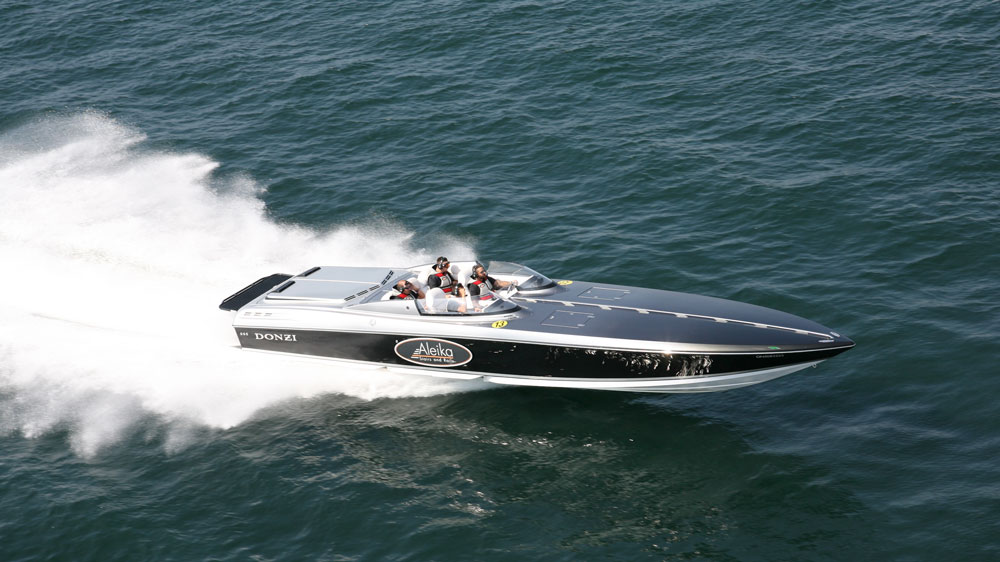 Checkmate has always possessed a unique and unmistakable aesthetic that sets it apart. With the introduction of newer, heavier, and more powerful engines, Checkmate must make the necessary adjustments to maintain its signature style while ensuring optimal performance.
Donzi was founded by Don Aronow in 1964, and quickly established itself as a trailblazer in the powerboat industry. Aronow's visionary designs merged speed, style, and superior craftsmanship, capturing the attention of boating enthusiasts around the globe. Donzi was later run by the famous Richard E. "Dick" Genth, who increased the number of dealers selling Donzi Boats from three to 27.
Donzi boats gained prominence for their sleek lines, exceptional performance, and relentless pursuit of speed. Today, Stax Marine is the exclusive dealer of Donzi boats in Canada based in Brockville, ON.
Over the years, Donzi introduced numerous ground-breaking models that pushed the limits of powerboat design. The Donzi Sweet 16, launched in 1964, became an instant sensation, setting the stage for future successes. The Donzi 22 Classic, a timeless masterpiece introduced in the 1980s, solidified the brand's reputation for combining elegance with exhilaration. Donzi's innovative approaches, such as employing deep-vee hulls for enhanced stability and speed, became hallmarks of the brand.
Be sure to check out the new models from Checkmate and Donzi at the Poker Runs America 1000 Islands Poker Run in Gananoque from July 7-8 and in Kingston from August 4-5, 2023. Poker Runs America has put on these amazing events for over 35 years and counting.
Donzi's lineup currently consists of their 22 Classic, 38 ZRC, 39 VRZ, and the 41 GTZ. As for Checkmate, Caldwell plans to focus on one model for this year including the 2400 BRX. Checkmate reportedly built about a dozen boats last year.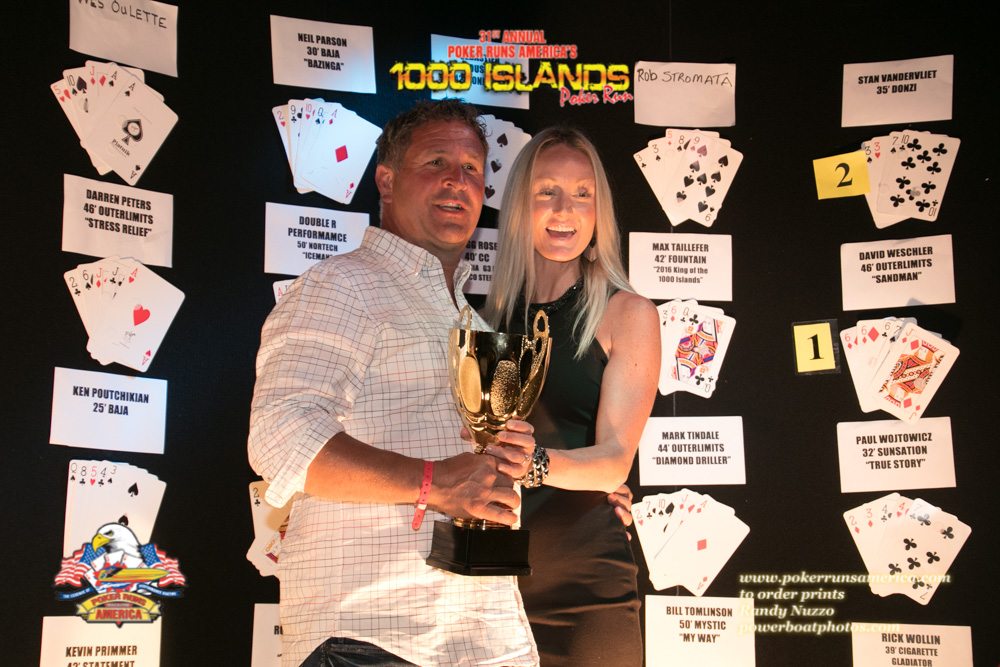 For more information on each of these brands, please visit their websites.

Checkmate Power Boats: https://checkmatepowerboats.net/

Donzi Marine: DonziMarine.com

Stax Performance Marine: StaxPerformance.com

2023, checkmate boats, Donzi, donzi boats, new boats, pete caldwell, stax, stax performance marine 2023, checkmate boats, Donzi, donzi boats, new boats, pete caldwell, stax, stax performance marine