Gananoque, ON – The picturesque town of Gananoque was buzzing with excitement as the 38th Annual 1000 Islands Poker Run took the town by storm from August 26th to 27th. Following the triumph in Kingston, the event in Gananoque lived up to its hype, delivering heart-pounding action, remarkable displays of power, and unforgettable moments.
The event saw enthusiasts and participants from all corners converging at Joel Stone Heritage Park, the epicenter of this thrilling event. The atmosphere was charged with anticipation as the engines roared to life, setting the stage for an electrifying weekend. Spectators and participants alike were treated to a spectacle of speed and style, with the waters of Gananoque coming alive with powerful boats, their rooster tails spraying water into the air.
Among the highlights of the event were the prestigious awards presented to the deserving winners. Dave TurnBull and Bob Ackley had the honour of presenting the Best Engine Compartment award to Brent Wells. Brie Lackie, with a gracious spirit, presented the Hard Luck Award to Sheldon Meere, acknowledging the spirit of sportsmanship amidst challenges faced.
The competition was fierce, with John Feddema from ADS & A Construction claiming the Third Place spot in his impressive 31′ Thundercat, with a pair of Aces in hand: AAQ84. Brent Taylor and his team secured Second Place in their 36′ Doug Wright, pulling a three-of-a-kind: 999A4. Taylor's exceptional graphics also earned him the Best Graphics Award, a testament to the creativity and craftsmanship displayed.
However, it was Daniel and Érika Boily from Quebec who stole the show, securing the coveted First Place in their 35′ Formula named SexSeaToy, dealt another three-of-a-kind: AAA102. Jaques Morin, Alex Cayer, Daniel Boily, Andres Nunes from Mercury Marine, Bill Taylor (Owner of Poker Runs America), and Érika Boily were presented with the grand prizes.
The event's success was made possible by the support of sponsors, whose contributions enhanced the overall experience for participants and attendees alike. We extend a heartfelt thank-you to all the sponsors for their invaluable support, making the 38th Annual 1000 Islands Poker Run a roaring success.
As the engines quieted down and the waves settled, Gananoque reminisced about a weekend filled with adrenaline, camaraderie, and the sheer thrill of the 1000 Islands Poker Run. Until next year, the memories of this epic event will continue to echo through the scenic waters of the 1000 Islands, reminding everyone of a truly unforgettable experience.
Winners: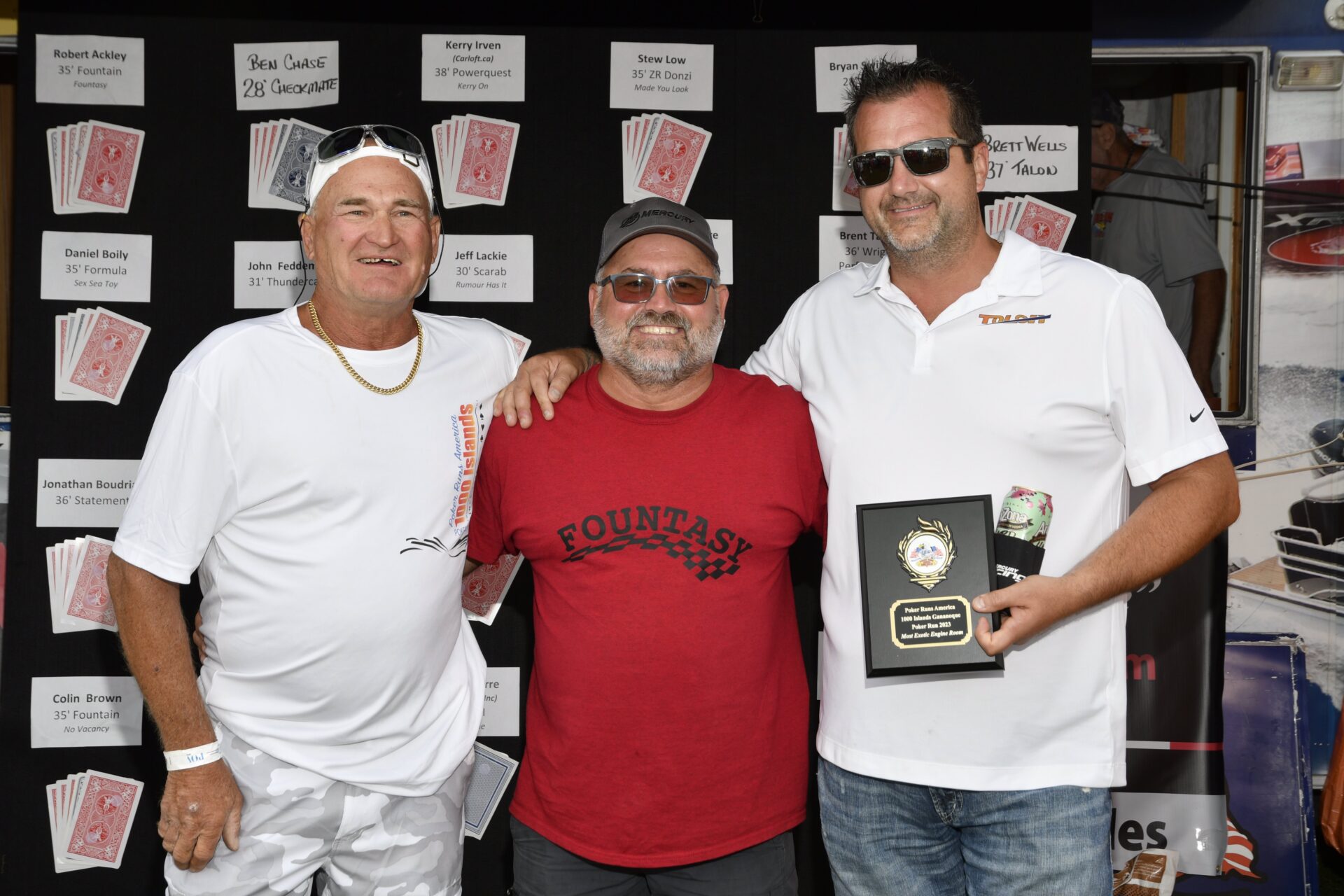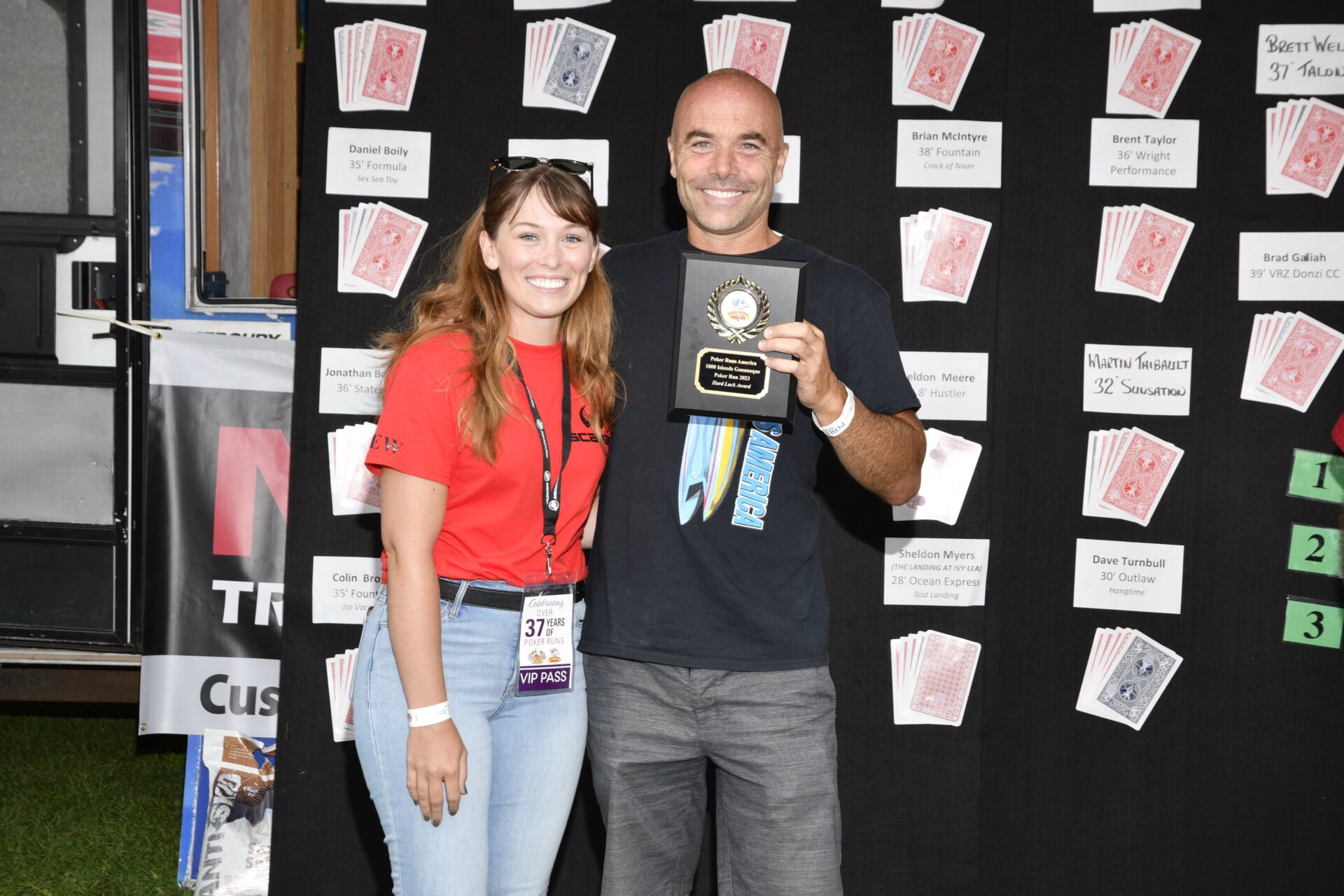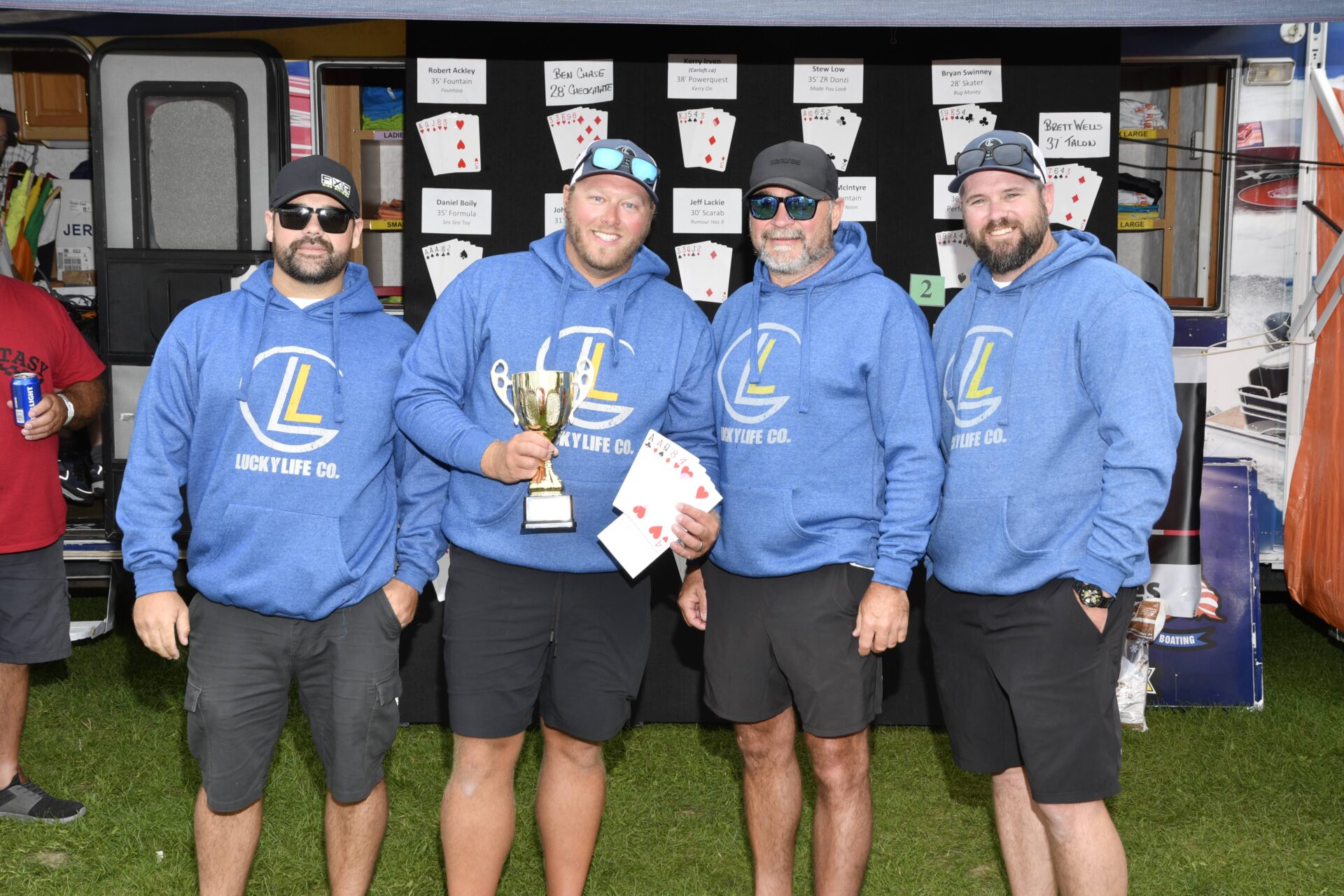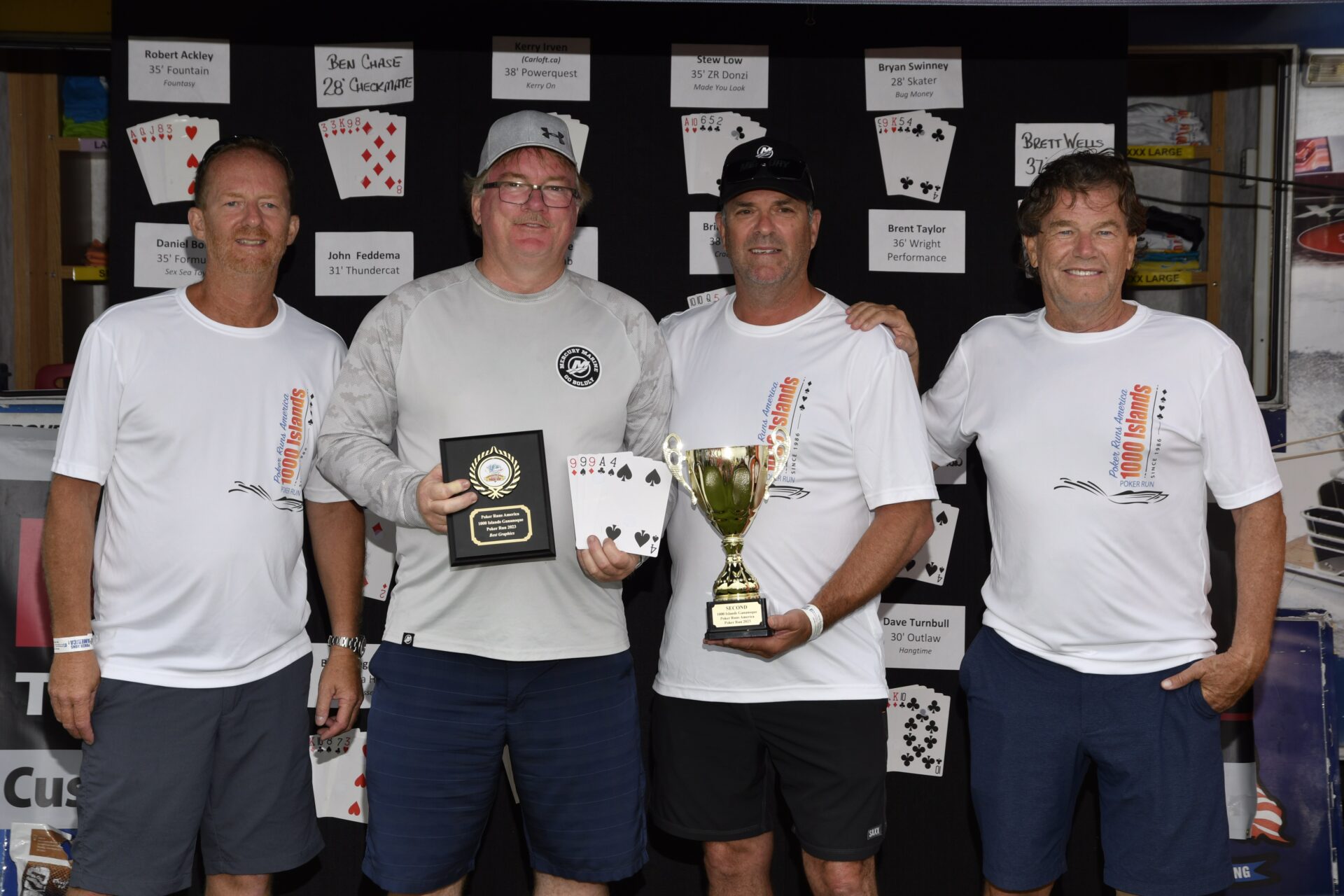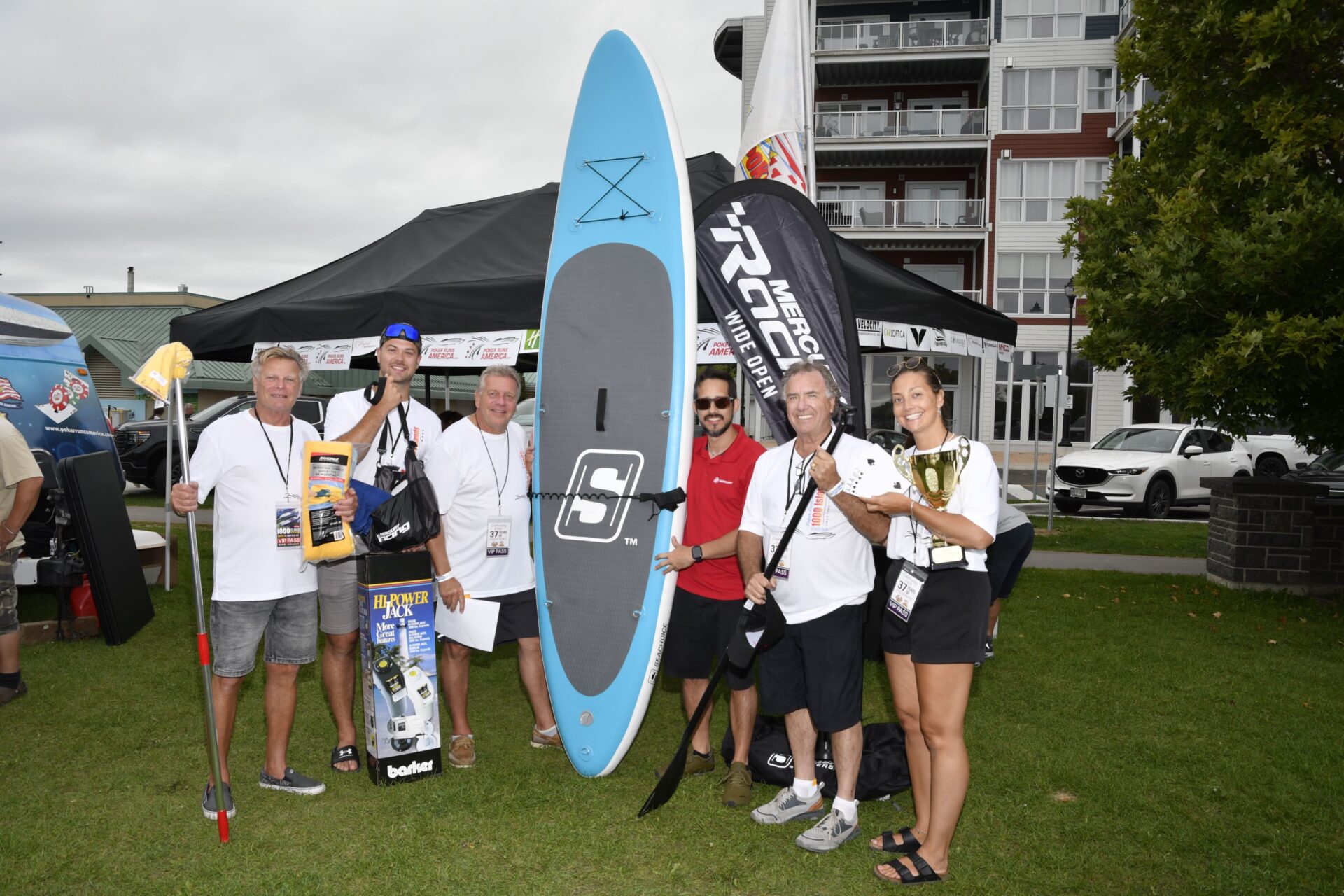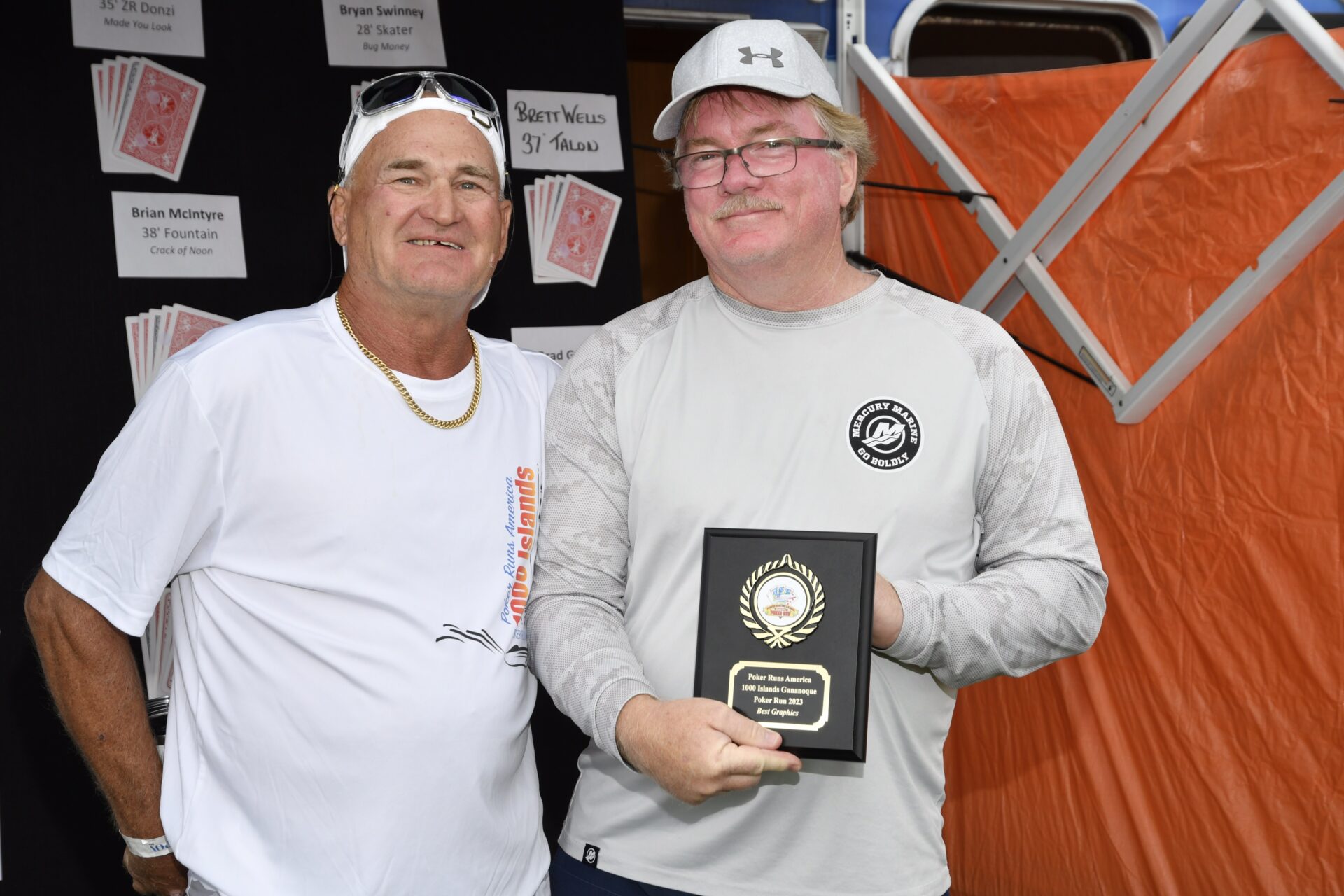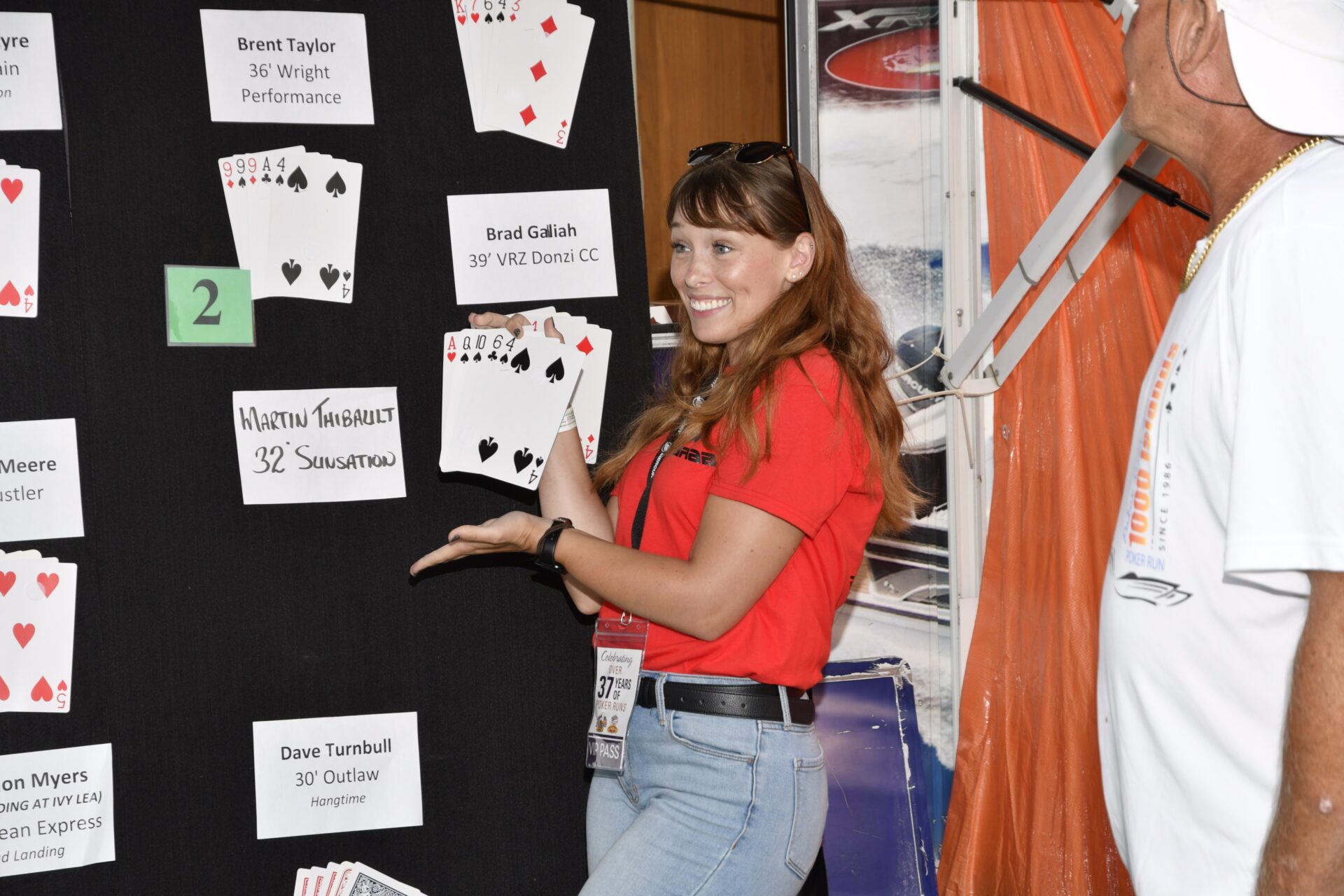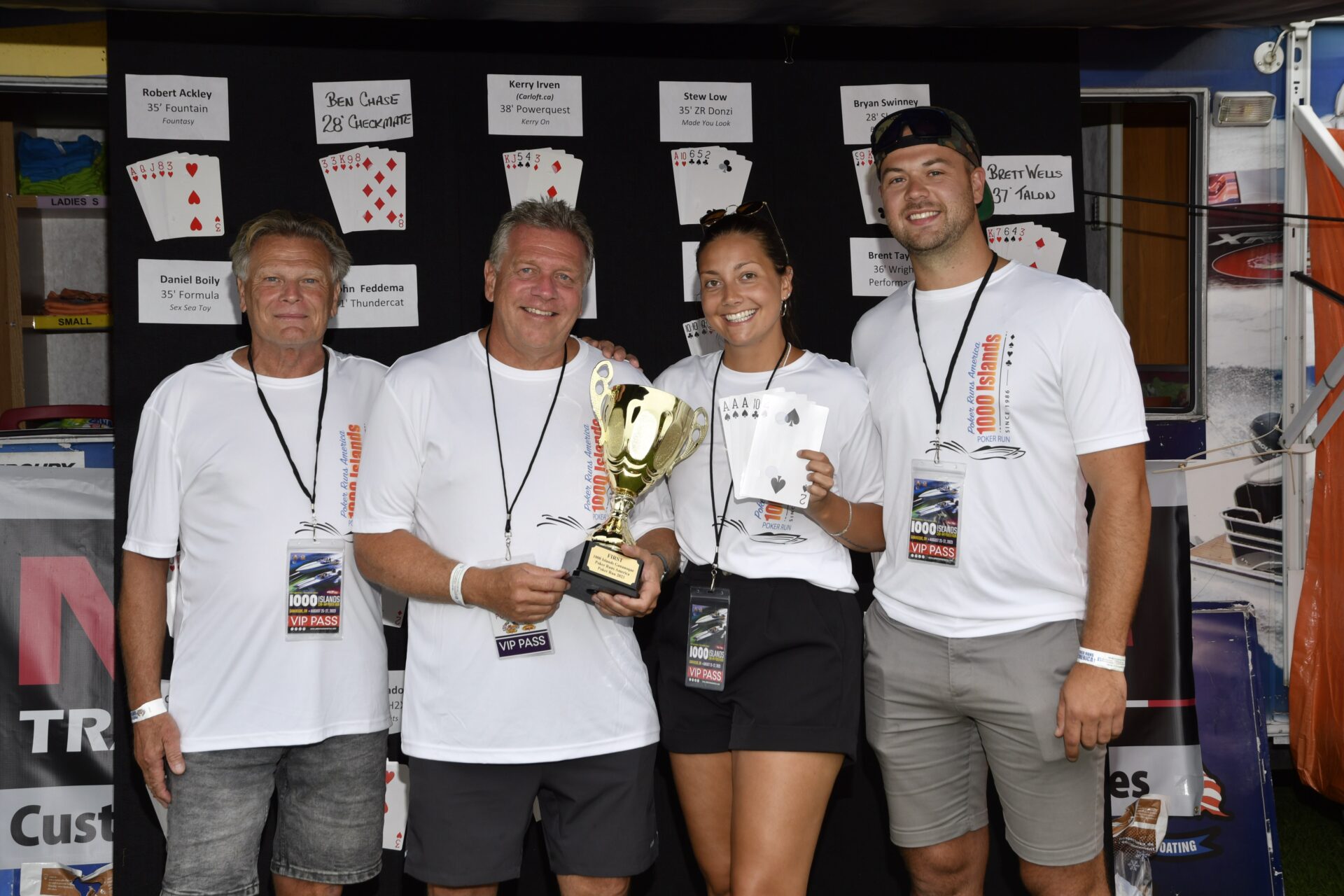 1000 islands, adrenaline, Aquatic Gladiators, Best Graphics, Bill Taylor, Boating, Brent Taylor, Brent Wells, camaraderie, Canada, Card Games, celebrations, competition, Daniel Boily, Doug Wright, Engine Compartment, Érika Boily, Event, excitement, Formula, Gananoque, Hard Luck Award, Joel Stone Heritage Park, John Feddema, Kingston, Legends, Legends in Motion, maritime, Mercury Marine, ontario, poker run, poker runs america, powerboats, Racing, Scenic Waters, Sheldon Meere, Social Media, Spectacle, speed, Speed Records., Sponsors, Sportsmanship, Summer Event, Thrills, Thundercat, victory, VIP Dock, water sports, Watercraft, winners 1000 islands, adrenaline, Aquatic Gladiators, Best Graphics, Bill Taylor, Boating, Brent Taylor, Brent Wells, camaraderie, Canada, Card Games, celebrations, competition, Daniel Boily, Doug Wright, Engine Compartment, Érika Boily, Event, excitement, Formula, Gananoque, Hard Luck Award, Joel Stone Heritage Park, John Feddema, Kingston, Legends, Legends in Motion, maritime, Mercury Marine, ontario, poker run, poker runs america, powerboats, Racing, Scenic Waters, Sheldon Meere, Social Media, Spectacle, speed, Speed Records., Sponsors, Sportsmanship, Summer Event, Thrills, Thundercat, victory, VIP Dock, water sports, Watercraft, winners