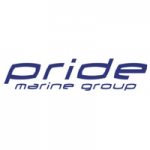 [td_block_text_with_title]
SPECIAL OFFER

Courtesy of Pride Marine Group!

As a valued customer of Pride Marine Group, we're pleased to offer you a FREE digital subscription to Power Boating Canada Magazine. Your new subscription includes Six Digital Issues of Power Boating Canada Magazine per year. PLUS, you'll enjoy access to all our online content and our digital archives where you'll find any back issues you may have missed.

Power Boating Canada is Canada's foremost power boating publication, packed with informative content from across the country.
Over 50 Boat Tests on Bowriders, Pontoons, Cruisers, Yachts and more…
Boat Maintenance and DIY Articles
Latest in Engine and Propulsion Reviews
The Outboard Market and Latest Tests
Manufacturer Interviews on Latest Innovations
Top Destinations and Boating Getaway Gems
[/td_block_text_with_title]
[td_block_text_with_title] [contact-form-7 id="7394″] [/td_block_text_with_title]